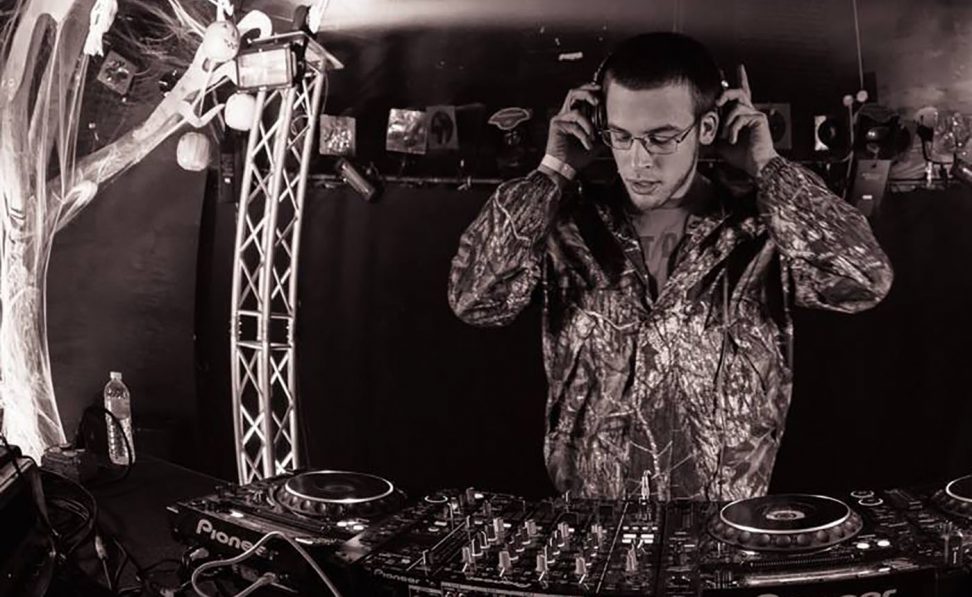 BENTZ first hit the the electronic music scene in 2012. Since then he has provided a steady stream of diverse music touching on genres including Trap, House, and even his own brand of Future Bass that incorporates complex music theory with ethereal and relaxing beats. Ben Crossgrove, also known as BENTZ is an accomplished Jazz bassist that brings his own flair of musicianship into all of his works. BENTZ resides in Upstate New York and continues to make his name known in all areas of electronic music. He boasts an impressive track record of support including the likes of UZ, DJ Craze, Party Favor, Ookay, and many more. 2015 proved BENTZ could not be stopped when he released his debut Future House track with Swagglerock, "Close", that was acclaimed by many blogs. His track "1Day" boasts his love of complexity in music which caught the attention of the wildly popular collective, Daruma. BENTZ also showcases his diverse skill and creative sound design in his track with Vocalist, Eli Flynn titled "Save Me" which was quickly picked up by Dope Mag. His track "Powdr" released in November 2015 features his "off the grid" programming and was hailed as "a Carmack-inspired, percussion driven record." by Nest HQ. BENTZ is holding nothing back in the upcoming year with more big releases and genre bending tunes, showing that BENTZ is a diverse producer and jack of all trades in the electronic music industry.
//
Hometown: Owego, NY
Currently living: Owego, NY
Origin of name: I ran out of ideas, so a friend of mine actually suggested it to me. I wish it had more meaning, but I guess my creativity is limited to music itself.
Weapon of choice: If we're talking actual weapons, my 12-gauge has my heart. If we're talking instruments, my MTD Kingston KZ6 bass is my baby.
Source of power: Carmack, of course.
What advice would you offer someone thinking about entering the Discovery Project competition?
If at first you don't succeed, try again! I entered three times myself. Just keep making music and being unique; that's the only way to stand out nowadays. So much has already been done musically, so push those boundaries and you will be successful.
Blurb Yourself:
Music is the one thing I can always count on. Anytime I'm down, the easiest thing to do is grab my bass or sit down at a piano. I believe instruments are the easiest way of expressing and releasing emotion—and many times, the more emotions I'm experiencing, the more interesting the ideas I can create. Music is kind of like that best friend you can always talk to—it's not going anywhere and you can get a lot back from it in response.
Was there one particular moment in the recording or mixing process for your Discovery Project entry that made you feel like you were creating something pretty damn special?
After my first full listen of the mix, I knew it was one of my best. It kinda gave me the impression that if I were ever going to win this, this would be the entry that did it.
Are there any dots to connect where/how you grew up to your musical output?
Music was really just a choice I made on my own. I don't come from a family of musicians, so my high school band director certainly played the biggest role in keeping this passion going for me. I owe him a lot.
Tell us about your most memorable night out as an artist or as a fan.
My first show was Tiësto and Porter Robinson, back when he was in his electro phase. I was 16, so my dad had to go with me. We both awkwardly stood there among a slew of drunk college kids, but I'll never forget how mesmerized I was by the performances. That pretty much started it all for me.
How, if at all, does listening to music figure into your creative process? What's the last song you heard that made you drop what you were doing and go into the studio?
After seeing Mr. Carmack a few weeks ago, I had so many ideas. My biggest inspiration always seems to come from attending shows.
If we pressed shuffle on your iPod while you went to the bathroom, what would you be embarrassed to come back to us listening to?
You'd probably come across some jazz, but no way I'd be embarrassed.
What sound or noise do you love?
Instruments that are actually tuned properly.
What should everyone just shut the fuck up about?
Riddim.
What gets you excited when you think about the future of electronic music and club culture?
While a lot of people hate this, I love that it's become accessible for more and more people. I think everyone should get a shot at creating the ideas in their head. To me, that's exciting, because everyone has the opportunity to bring something different to the table.
How would you describe your sound to a deaf person?
No two songs I make feel related to me. Sometimes, I almost feel like I don't have a definitive "BENTZ sound" to describe. Idk, somebody else could probably point it out. If so, please enlighten me as well.
What do you remember about your first DJ gig?
My first show as BENTZ was at a bar, which rarely ever hosts EDM of any kind. All my best friends came out, and they were pretty much the entire crowd. Aside from that, some older guy harassed me the entire night and even wrote me a note telling me how terrible I was. So yeah, it was a successful first show.
What's the hardest professional lesson you've learned thus far? How did it make your life easier—or more difficult?
Some things are better left unsaid. As artists, we always have a lot to say when it comes to defending our work against criticism. The easiest thing you can do is just ignore it, as hard as it is. Giving in to the critics and haters will only bring the worst out in you, and it wastes mental energy that could have been spent on many more productive things. It's hard at first, but eventually you won't even think twice about it.
---
Share
---
You might also like