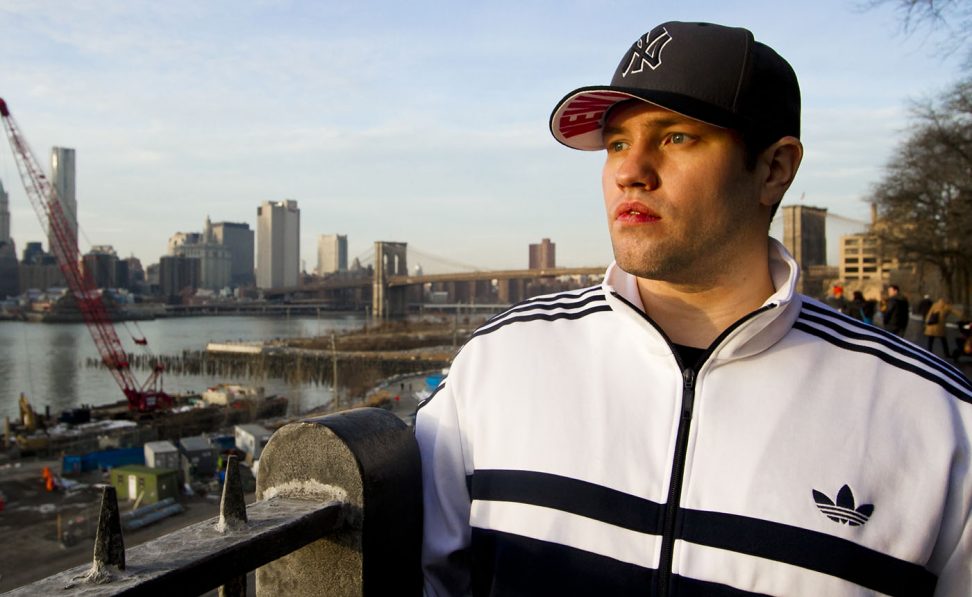 The first time Paul Beckwith heard House music was at a warehouse party somewhere in Kansas and from that moment, he knew he was hooked. As a kid, he went down the traditional musical route, playing piano, bass and drums, but the sheen started to dull as Beckwith started to fiddle with computers, synthesizers, gadgets and all sorts of technology. He knew he was onto something, he wanted to make dance music with computers. So it was a natural progression for him to enter into the world of electronic music and technology. Beckwith was quickly obsessed with this new world and wanted to learn everything he could, so he gave up his day job and applied to Berklee.
He was lucky enough to have, Prince Charles Alexander (Grammy award winning producer for Mary J Blige, Puff Daddy etc.) as his mentor and it was not long after that Beckwith's work was recognized with the distinguished winning of the Peter Gabriel Production Award for Outstanding Production/Programming and Innovation in Modern Productions. It was during his time at Berklee that he was able to define and put a signature on his sound, whether it be in an instrumental, a banging deep house track or a soaring pop vocals. Once back in the real world , he hooked up with his longtime managers, and has since had top charting hits in the Billboard Dance Charts as well as now having releases on Nurvous, Anjunadeep, DJ's Are Not Rockstars, and soon to have releases on KMS and Area 10.
He has worked with original productions with everyone ranging from NERVO, KELE (BLOC PARTY), KEVIN SAUNDERSON, DANTIEZ SAUNDERSON, MK, CROOKERS, ANDREW BAYER, MORTEN HAMPENBERG, JUSTIN TIMBERLAKE and even LARRY TEE. This past year has had him out supporting and playing alongside Above & Beyond, Oscar G, Ralph Falcon, MK, Jody Wisternoff, Kevin Saunderson, Dantiez Saunderson, Lee Foss, Amine Edge & Dance, Shadowchild, and Ninetoes.
Whether he was at the Exchange in LA with MK, Cielo in NY with Kevin Saunderson or over in the UK holding it down at MK's Area 10 stage, Beckwith is ready for his takeover.He will have his next single debuted on Anjunadeep's Sixth Annual Compilation coming out early fall, the song is called "Take Me Home" and it features the killer chops of Natalie Conway…. Look out for it !
---
Share
---
You might also like