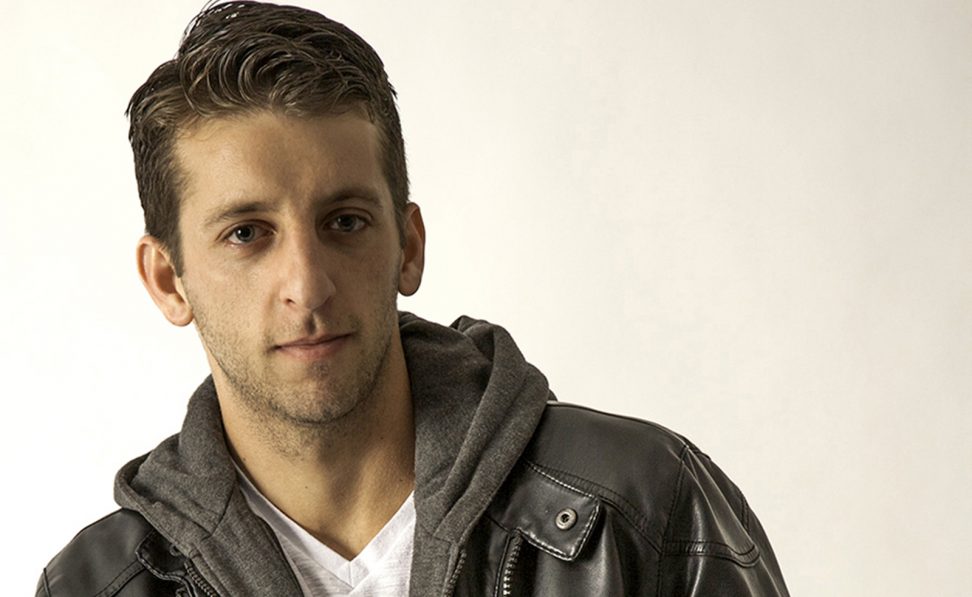 I was born and raised in Alameda, California. Music has been a huge part of my life for as long as I can remember. I started playing guitar when I was about eight years old and went on to study music and music technology in college at UC San Diego. I started dabbling in production during high school, but never really got serious about it until about half way through college. I signed my first record deal in 2011.
Home Town: Alameda, California
Currently Living: Oakland, California
Origin Of Name: Nothing too creative here, I just use my first and middle name.
Weapon of Choice: Ableton
Source of Power: Above & Beyond, Andrew Bayer, Sunny Lax, Roger Shah, Mat Zo, Arty, Daft Punk, Jon Hopkins, Audien, Wolfgang Gartner, Jerome Isma-Ae, Norin & Rad, Andy Moor, Audioscape, Hans Zimmer, Vivaldi, John Williams, Beethoven, Jimi Hendrix, Carlos Santana, and many more (there are way too many to list).
What advice would you offer someone thinking about entering the Discovery Project competition?
Find your own voice! While imitating other artists can be helpful in learning new techniques, imitation will not be the means for making a contribution to the field. In order to find your own voice you have to take risks. So much of electronic music is a result of experimentation. Don't be afraid to do things "wrong," you just might stumble upon the next big sound that new artists will be imitating.
Are there any dots to connect with where or how you grew up to your musical output?
My mom never forced me to learn music, I definitely came to love music on my own. Looking back, I have jokingly scolded her for not forcing me to learn piano as a kid. I remember when I was little being in the car and my mom asking my sister and me to identify which instruments we could hear in any given song on the radio. I would get it right each time my mom asked, no matter how obscure the instrument. I guess I had a pretty good ear from the time I was very young. And while my mom didn't force me to learn the piano, I definitely have to thank her for exposing me to a wide array of music from a very young age. While most kids were probably listening to children's songs, I remember listening to a compilation of some of Mozart's greatest symphonies on repeat during the day, and then cueing up R.E.M. and the Moody Blues on my Fischer Price cassette player before going to sleep at night. When I finally showed some real interest in wanting to play an instrument, my parents didn't hesitate to get me a guitar and help me pursue that interest. As annoying as I must have been when I was strumming through the first few chords, their patience and support was a huge factor in fostering my passion for music.
What do your parents think of what you are doing?
They have been extremely supportive from day one. I was a little unsure about telling them that I was considering dropping human biology as my major in college and picking up a degree in music. It seems like a cliché nightmare for a parent: kid walks away from a career in medicine to become an aspiring musician. But from the moment I told my parents they have been nothing but encouraging and supportive, and I am really grateful for that.
What's the biggest misconception about being a DJ? Or, what would people be surprised to find out about the profession?
I don't think most people understand what I do. Similar to the way digital cameras (especially cell phone cameras) turned everyone into a photographer, the accessibility of computer software that mixes music has made everyone a DJ. When I tell people I'm a DJ I think they assume that I just load up a few samples, press a few buttons, turn a couple of knobs, and then put out a song. People often have a hard time wrapping their head around the idea that I actually create everything from scratch in my songs including the melodies and sound design.
Do you have any memorable moments from past EDC's or any other Insomniac party?
I remember walking into my first EDC at the Los Angeles Coliseum and being absolutely mind-blown by the scale and level of production. I had never seen anything of that magnitude. There was definitely something special about walking into a stadium full of people all there to experience the music that we love.
How, if at all, does listening to music figure into your creative process? What's the last song you heard that made you drop what you were doing and go into the studio?
Listening to other peoples' music is one of the biggest parts of my creative process. There is nothing quite like being inspired by someone else's work. I think the last track that made me stop what I was doing and hit the studio was "Once Lydian" by Andrew Bayer. Bayer's work always strikes a chord with me (no pun intended). As someone who also studied music in college, his compositions are truly inspiring for me. His grasp on concepts of music theory is at a level that you don't often hear in electronic dance music. It is very rare to hear an artist modulate keys in dance music, but in "Once Lydian" he modulates to the relative major, creating a really effective shift in mood. He combines his complex compositional elements with a level of production that I have yet to see many people match.
How important is it for you to experiment and take on the risk of failure?
Fear of failure is the greatest enemy of any artist, no matter the medium. My motivation for writing music doesn't come from a desire to be famous. I love music and writing music more than I fear failure. The creative process must be able to survive its own failure. Therefore, experimentation and taking on the risk of failure are the most important parts of the creative process. While I always strive for success, failure is almost equally as important because I find that it is after those failures that I grow the most as an artist. And rest assured, there are a lot of failures.
What should everyone just shut the fuck up about?
Kale.
Do you have a favorite all-time mixed CD or series?
There is a really cool story behind this one. The first club event I ever attended was at Ruby Skye. I was 17 years old and went to watch Tiësto during his In Search of Sunrise tour. The In Search of Sunrise compilation has always been in my top three favorite compilations along with Universal Religion and all of the various Anjunabeats Volumes. This year my career in music seemed to come full circle to an extent as my track with Audioscape and Simon Latham was featured on In Search of Sunrise 12!
Winning track:
Winning mix:
---
Share
---
You might also like