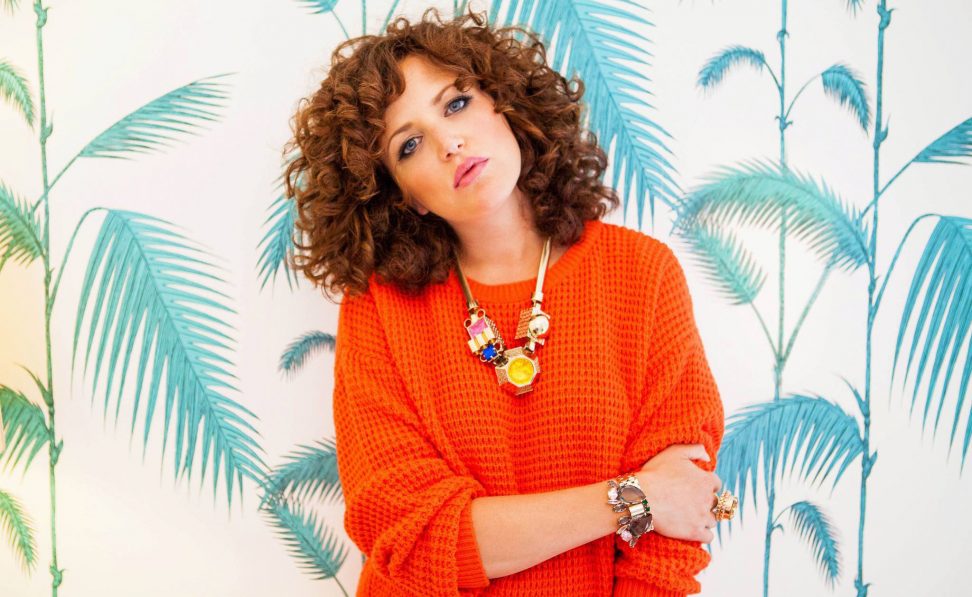 Annie Mac is Radio 1's Queen of dance music. On Friday nights from 7pm-9pm over 1 million listeners tune in to hear Annie kick-start the weekend with her dazzling selection of the best new dance music. Annie then heads back to Radio 1 towers again on Sunday nights to provide the wind down soundtrack to the end of the nation's big weekend. Her 10pm -12am 'Musical Hot Water Bottle' slot is known for soothing listeners' ears with a rich selection of brand new music that leans to the more mellower side of Annie's musical taste.
Annie's disarming friendliness, and discerning knack for championing new music's crème de la crème, has earned her a diverse and trusting fan base. It's a fan base that not only listens to her radio show, but is also willing to travel far and wide to see her DJ live at some of the best clubs and festivals on the international dance music circuit. Over the past year alone her popularity as a DJ has led her to a main stage slot at Global Gathering, a coveted DJ set alongside Fat Boy Slim at the Amex Stadium, a whirlwind tour of Australia to play Stereosonic Festival and a nationally broadcasted midnight DJ set for Channel 4's New Year's Eve 'House Party'.
On top of her hugely successful radio shows and live DJ career, Annie has also established her own much-loved events brand Annie Mac Presents, known to fans as the aptly abbreviated 'AMP'. The concept, which features fresh and exciting line-ups that Annie personally curates, has grown from humble roots in the small third room of London's Fabric club into a formidable force in the world of dance music. AMP is now a global events brand hosting stages at major international festivals and clubs including Bestival, Creamfields, Miami's Ultra Music Festival, London's Lovebox, a 2,500 year old fort at Dalt Vila in Ibiza and a long-standing residency at Camden's KOKO.
AMP also releases an annual compilation album of Annie's favourite tracks of the year, bringing together an eclectic mix of established and emerging artists. The 2013 album has just recently topped the iTunes album chart, which is the second time the AMP album has hit the number 1 iTunes spot after 2012 did just the same. The 2013 compilation, which is the 5th album in the series, has also been released by Virgin/EMI Records in America and Australia for the first time.
---
Share
---
You might also like