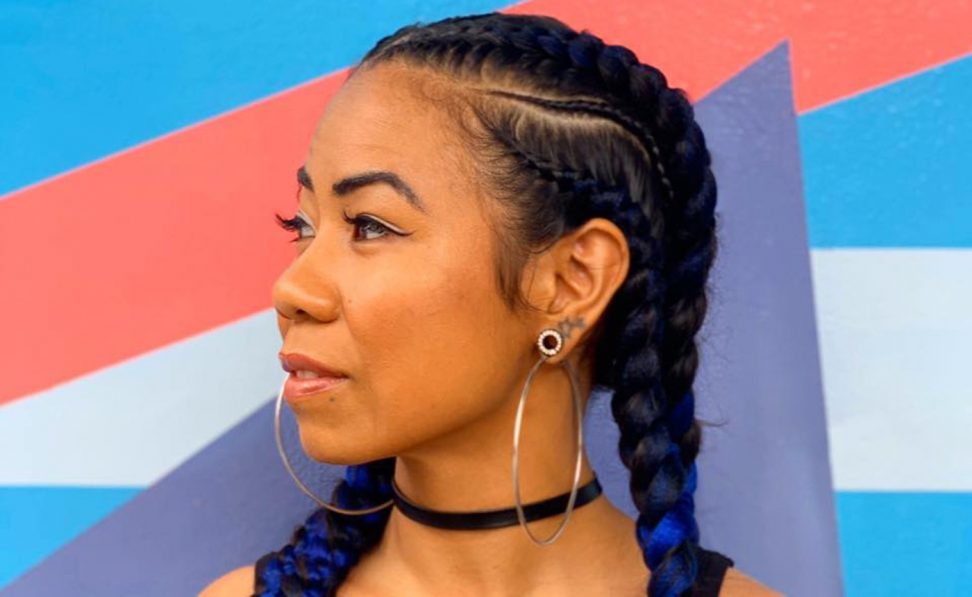 Genre: Electronic
Origin: United States
ANNA MORGAN is a tastemaker and curator of globally minded low-end frequencies, exploring the junction of urban and Afro-Caribbean rhythms. This New Yorker of Jamaican/Japanese descent is a DJ, producer, promoter, and label co-founder whose sound expresses her eclectic experience.She has released on labels such as Martyn's 3024, Jubilee's Magic City, Justin Jay's Fantastic Voyage,
L.A.'s Juke Bounce Werk, Germany's Defrostatica, Mexico's Ten Toes Turbo, and Armada Sounds, Canada's Aufect Recordings, London's Shubzin, and her own Worst Behavior Recs imprint to name a few. Her songs have been at the top of Beatport and Juno charts. Her productions have been featured on BBC1, NTS, and Rinse by hosts like Sherelle, Yaeji, Oneman, and Madam X. Her woman's day mix was featured on Resident Advisor as Mix of the Day. Her label was nominated by DJ Mag as Break Through Label of the Year and recently honored as an Essential Label in a two-page spread by the publication. Last year she was commemorated by London's EQ50 for Black History month on a shirt featuring integral North American Black women pushing Jungle & DnB.
Anna is a Co-Founder of the forward-thinking label Worst Behavior Recs. Through releases and Brooklyn based raves nights, they push hybrid rave sounds informed by club music and sound system culture. She also curates The Footwork Jungle Blog and mix series. Through her work Anna highlights stories of the urban diaspora and showcases the talent of her international community. Her multi-genre sets are journeys that inspire freedom, empowerment, and playfulness. This summer Boiler Room showcased her as a headliner at Canada's Bass Coast Festival. She has toured North America, Europe, Russia, Central America, Asia and been featured at international festivals like Outlook, Dimensions, Shambhala, and coveted destinations like London's Fabric, China's Oil Club, and CDMX's YuYu.
Anna is currently touring North America as handpicked direct support for The Glitch Mob. She is a resident of LA based EVAR Records underground events, while also throwing raves in Brooklyn with her Worst Behavior Recs Imprint. Worst Behavior has booked artists such as Sully, Sicaria Sound, Loefah, Sherelle, Nikki Nair, Strategy, Hyroglifics, Mumdance, Sam Binga, Fixate, DJ Swisha, Kush Jones, Uniiqu3, Acemo, Scratcha DVA, Homemade Weapons, Madam X, Doctor Jeep, Walton and many up and coming artists. Event curation is actually how Anna initially got involved with music on a professional level and it's still her greatest joy in this whole music thing
---
Share
Upcoming Event
---
You might also like