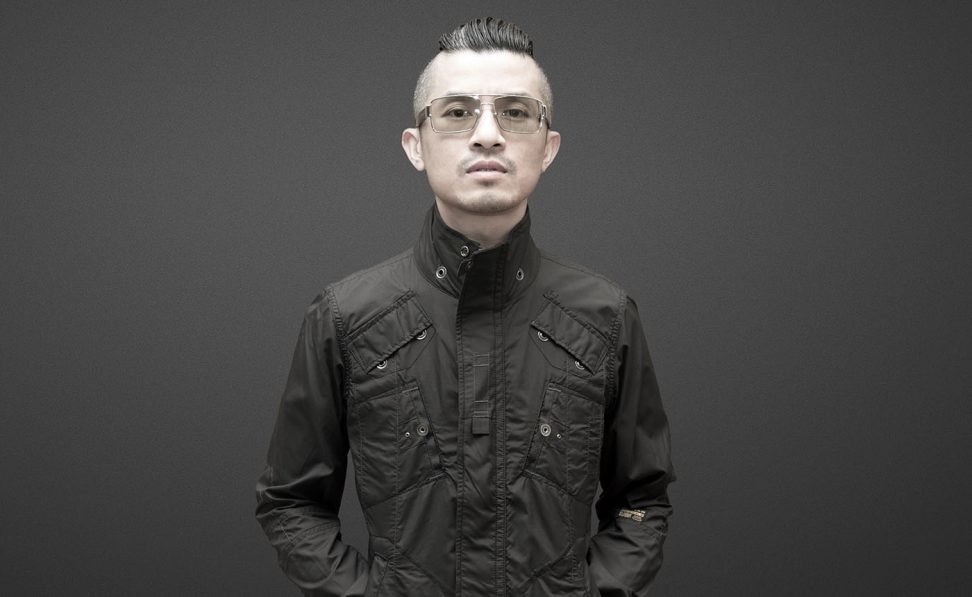 Every person searches to find their mission in life, the reason why they are here.
ANDR3X discovered his when he listened to his first Depeche Mode album while in elementary school. It wasn't until his first experience at an underground party though that he understood without a doubt his role in the universe. The experience was so profound he was compelled to contribute and give back. This is where his journey begins.
Growing up in Southern California during the mid-90s, it was an explosive time for dance music as an organic counter culture was taking shape in the Rave scene. ANDR3X believed music was a universal language that connected people positively, especially Electronic Dance Music. He started organizing and promoting underground parties to create awareness and acceptance for this culture. His "Subliminal" warehouse parties embraced Rave culture's P.L.U.R. philosophy and united Southern California with DJs such as Christopher Lawrence, Sandra Collins, and Mr. Kool-Aid to name a few.
His passion for music extended to the studio. He studied computers and music in college and produced tracks under the moniker "The Nephewz." After hearing his work, he was approached by Yamaha and legendary synthesizer manufacturer EMU to program content for several of their drum machines and synthesizers. Some of his work can be heard on the EMU XL-7, MP-7 and Yamaha AN-200, DX-200, along with the Motif. He also started to DJ at this time, a natural step as he continued to follow his heart.
Fast forward to the present and he is still as passionate about the music as ever, working tirelessly in the studio, organizing events as well as juggling a DJ schedule. His promotion company '3X' has organized, managed, and promoted over 1000 events as well as booked over 500 DJs in the last 10 years. He runs '3X' in the same manner as a record label, focusing on giving promotion and exposure to DJs and music, similarly to how labels promote producers and music. Currently, '3X' is at Sutra (www.sutraoc.com), voted consistently in Bar and Nightclub Magazine as one of the Top 100 Nightclubs in the U.S.A. '3X' heads 'Element' at Sutra, an Insomniac (www.insomniac.com) branded weekly promotion and one of the most popular EDM events on the West Coast. Headliners have included ARMIN VAN BUUREN, TIESTO, HARDWELL, ABOVE & BEYOND, and CALVIN HARRIS.
The collective experience from running '3X' gave ANDR3X a unique and broad perspective on music which ultimately influenced and help craft his productions and DJ sets. In the spring of 2013, his original track 'Believers' was released with huge support from DJs and fans alike, notably from Russia's #1 DJ, BOBINA (www.bobina.info) who aired it on his radio show 'Russia Goes Clubbing: 242 Edition.' Without question, ANDR3X's vast experience can be heard throughout this track, masterfully blending style and emotion, fusing it together for the dance floor. His Big Room Progressive House remix of Daft Punk – Tron Legacy exhibits his keen insight for crossing genres, further expanding dance music to uncharted territories. His remix of French Indie Rock band Phoenix – 1901 received phenomenal support throughout the internet, charting #3 on Hype Machine (www.hypem.com), again showcasing his ability to create cutting-edge dance music that packs the dance floor. Summer 2014, ANDR3X kicks off with his original massive tune 'SHINE' debuting on American powerhouse label ULTRA RECORDS, best described by Elektro Magazine as 'an energetic fusion of electro house and trance for a festival-ready banger.'
As a DJ, ANDR3X is not only a crowd favorite but also appeals to the toughest of critics. His sets are an emotional high energy rush, each track building on top of another like chapters in a book, revealing a story of dance music as he taps into the present, past, and future. After all, ANDR3X believes music is a reflection of life and people; this is his source of inspiration. His talent does not go unnoticed; elite headliners from around the world often request to perform alongside him. ANDR3X has shared the stage with artists such as ARMIN VAN BUURREN, FERRY CORSTEN, ATB, GARETH EMERY, COSMIC GATE, and ABOVE AND BEYOND. His own headlining events bring capacity crowds, and he has since been invited to play massive sets at Marquee (www.marqueelv.com) in Las Vegas and Create Nightclub (www.createnightclub.com) in Hollywood. His mix compilation "Believe In Music (Volume 1)" is touted around the dance music community as one of the best compilations to emerge for quite awhile, and his March mix for iHeartradio is 57 minutes of hand selected tracks every premiere DJ needs in their arsenal right now. If you want proof of ANDR3X's ability to electrify a crowd, from the club to the festival, look no further than these mixes.
ANDR3X's passion and commitment has not changed since that first underground party. Whether in the studio, behind the decks, or organizing an event, it's evident from his devoted work ethic this is where his heart is. This is where he belongs. This is his mission.
---
Share
---
You might also like