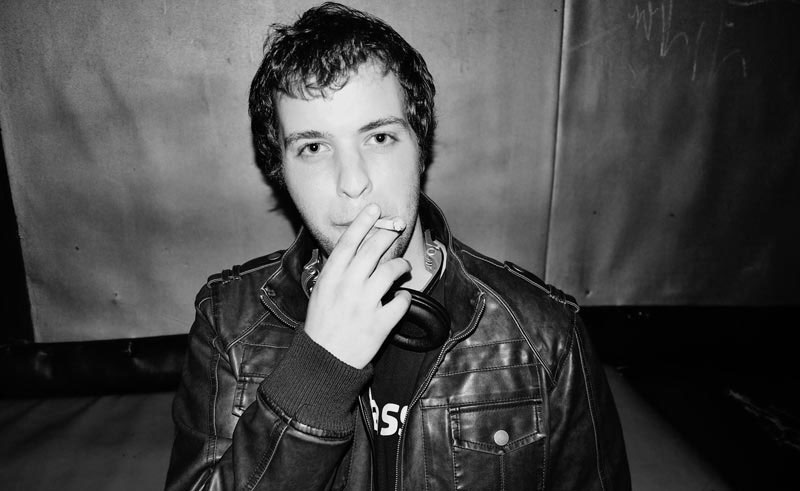 Alex Sibley is quickly becoming a recognizable name in the house/techno scene. In the past couple years hes managed to release his debut EP on one of the most recognized tech house/techno labels in the world, as well as playing multiple sold out festivals/high profile shows in LA, Chicago, Vegas, SF and Mexico.
His productions have been supported by many legends in the scene including Carl Cox, Jon Rundell, Groovebox, Konstantin Yoodza, etc. He has also had the privilege to be on the same lineup as some of the best producers in the world including Richie Hawtin, Gui Borratto, Carlo Lio, Pan-Pot, Dubfire, Loco Dice, Moby and more.
//
For me the best and most rewarding part of it all is getting to watch everyone on the dancefloor enjoy the music as much as I do.
Interview
---
Home Town: San Francisco, CA / Athens, Greece
Currently Living: San Francisco, CA
Origin Of Name: I just use my own name
Weapon of Choice: Dark tech house and techno
Source of Power: Some of my biggest influences include Carl Cox, Dubfire, Adam Beyer, Carlo Lio, Gui Boratto, Umek, Nic Fanciulli and Jon Rundell.
What's the biggest misconception about being a DJ?
I think people would be surprised to find out how much hard work and dedication it takes to become successful in this profession.
Tell me about your most memorable night out.
Danny Tenaglia, Nicole Moudaber and Carl Cox at EDC 2012 was an unforgettable experience. The music, the stage, the crowd and the vibe was out of this world.
Do you have any memorable moments from past EDC's or any other Insomniac party?
My most memorable moment at an Insomniac event was definitely getting to play a versus set on the mainstage of EDC Las Vegas this year with one of my best friends, Eelrack. This was also the first time I've seen Insomniac bring out a massive lineup of some of my favorite techno and tech house DJs and put them on the mainstage, which blew my mind. Getting to open for these guys and play this massive stage was such a huge honor for me and I'm grateful to have had that opportunity.
How does what you do for a living affect you on a day-to-day basis?
What I do for a living has affected my life on a day-today basis by helping me believe that you can do whatever you want as long as you put some effort into trying to make it work.
What advice would you offer someone thinking about entering the Discovery Project competition?
Just do it!
Winning Mix:
Winning Track:
---
Share
---
You might also like