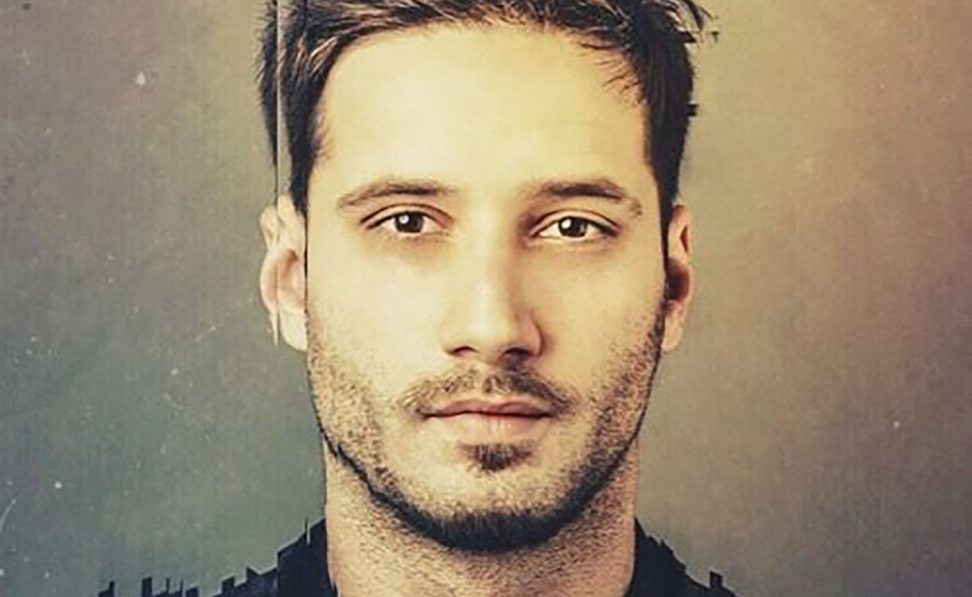 Origin: None
Fis Shkreli and his family left war-torn Kosovo and arrived in The Bronx, NY in 1991. He learned English almost entirely by watching cartoons since his family didn't have access to a computer and his parents didn't speak English. His interest in sound design started when his father gave him a second-hand Casio synth from a consignment shop in Brooklyn. While playing it he discovered that when the batteries ran low it would cause inconsistencies in the pitch and time. So, he began recording sound bytes off a portable recorder that his Dad used as a reporter on the Voice of America channel. It is from these first moments of youthful experimentation that Fis continues to draw his passion and vision. In his own words:
"In many ways, that's what I want Alastor to be: a manufactured artist that is always running on a never-ending charge of low-batteries. That's the kind of scenario that forces you to harness any and every energy you've got for soul-driven performance."
Fis is an entirely self taught talent, with no formal musical training; however, he has spent nearly 10 hours a day since 2002 honing his strengths as a producer. What once may have been considered a weakness, an "untrained ear," has become his greatest asset. Nothing else sounds like Alastor. He has always been obsessed with sonic science of what he describes as, "sounds that shimmer or may sound glittery. I focus on the crisp frequencies above 20kHz." Currently, he's exploring organic sounds and how they can subtly support generic, EDM synths. He also is an expert in instrumental experimentation. For example he can freely mix harpsichords with a drone from an electric guitar then run it through one of his Twisted Tools ensembles.
Alastor is not simply an identity for the stage; instead it is a constantly evolving self-consciousness concept. It all starts by presenting the idea that a sound can be increasingly recognizable. Alastor is dedicated to music that is aware of its own existence and the affirmation of the discovered life in the listener. Fis utilizes the sound design skill set he has been perfecting since the age of seven to give Alastor, "strict guidelines" so that sounds can move fluidly across the EDM spectrum. He is particularly focused on the drums, percussion, and FX that compose his music. Not one afraid to resample and recycle, he uses sounds from previous projects to propel his music to the next level. His producer tool belt includes, but is not limited to Composer's Desktop Project, Max/MSP, Reaktor, GRM Tools, MetaSynth, Cecilia4, and SoundGrain.
---
Share
---
You might also like