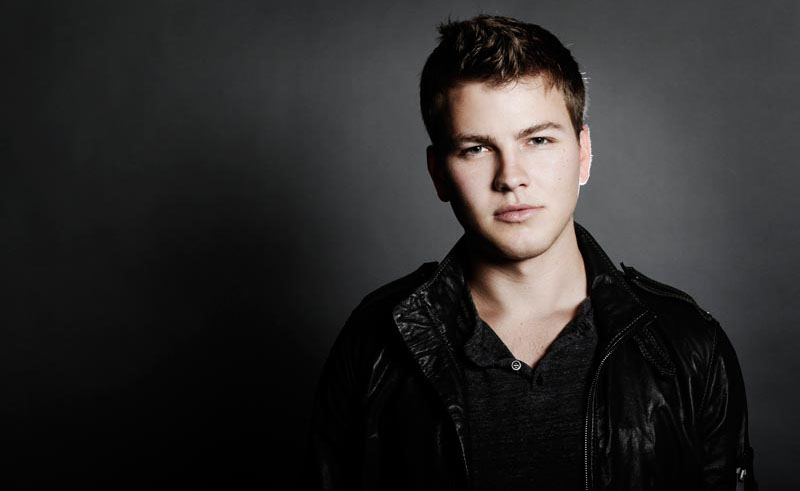 At age 4, hammering out his first notes on the piano in sunny Ormond Beach, Florida, Adam Share was introduced to the world of music and hit the ground running. Fast forward to today and you'll see at age 23 he hasn't slowed down. From Miami to LA, music festivals to nightclubs, Share always brings energy and originality to each set.
Be sure to subscribe to the "Sharecast," the monthly podcast Share packs full of fresh new tracks, and stay on the lookout for Share in a city near you.
//
My name is Adam Share, I'm a 24-year-old music producer and DJ. I'm not concerned with genres, just what makes you move.
Interview
---
Home Town: Ormond Beach, FL
Currently Living: Los Angeles, CA
Origin Of Name: Last name/my friends call me Share
Weapon of Choice: Technology
Source of Power: Anything that makes the people dance.
Are there any dots to connect with where/how you grew up to your musical output?
When my older brother was forced to start taking piano lessons I naively insisted on joining in on the fun at the age of four. I didn't realize how much practicing was involved so I had a love/hate relationship with the piano for about 10 years until I picked up the guitar. With punk rock music in the mainstream it was the first time I was able to take my musical talent and apply it to something kids could relate to. Struggling to put a band together, I decided to turn to technology and record myself playing drums, bass, and guitar on a program now called Mixcraft. Everything came together when my music teacher in high school introduced us to a program called Fruity Loops. That's when I realized what I really wanted to do was to produce music.
What do your parents think of what you are doing?
They have always been supportive, but I'm not so sure they fully understand what I am doing at this point in time.
What is your ultimate career dream?
I really just want to be able to eat and travel wherever I want. But a Grammy would be nice too.
Are you impulsive with your work or do you have a sketch in mind before you start?
My DJing is pretty well thought out as far as organizing tracks harmonically but if I'm in a club setting it's mostly spontaneous. I'd be bored if I knew what was coming next. In the studio it's usually pretty random. I'm just pushing buttons 90% of the time. Well I'm actually pushing buttons 100% of the time, but that last 10% is the only time I have a clear idea of what the song is supposed to sound like when it is done.
If we pressed Shuffle on your iPod while you went to the bathroom, what would you be embarrassed to come back to us listening to?
I'm embarrassed I've never owned an iPod. And the iPod is supposed to be in the bathroom, you've got it backwards.
What sound or noise do you love?
Anything that could be in an 80's soundtrack.
What should everyone just shut the fuck up about?
Being too "mainstream." I'm guessing there are very few, if any, who make music in the hopes that no one else likes it. Like who is this guy going, "I want to make a song that only, like, 50,000 people max enjoy," I've never heard of that.
Do you have a secret passion?
Food, but not so sure it's a secret. I love science and technology. Most people don't know I've been teaching myself computer programming for iOS development.
What do you remember about your first DJ gig?
Inspired by seeing Girl Talk live, I downloaded Ableton Live and got to work making my own hour-long mash-up CD. My first DJ gig booked, I performed a mash up set of short pop and electronic samples using Ableton. After I was finished the head promoter of the night came up to me a told me people wanted to hear the full songs and I should just learn to DJ on vinyl turntables like everyone else. So I did and almost six years later that promoter is now my manager.
What advice would you offer someone thinking about entering the Discovery Project competition?
Showcase your original content, and if you don't win try again.
Winning Mix:
Winning Track:
---
Share
---
You might also like