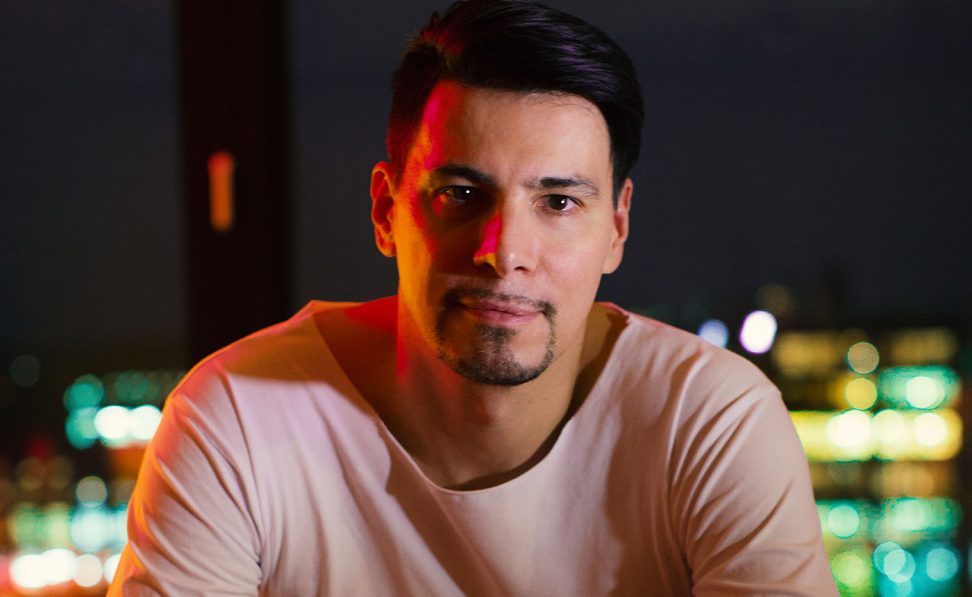 Origin: None
In 2014, Swedish songwriter and producer Avicii cemented his place in the firmament of superstar recording artists/DJs with the success of his genre-defying debut album, True, on PRMD Records. The album not only satisfied the 25-year-old Swede's restless creative urge to push musical boundaries, it also upped the ante on what dance music could be by blending the earthy sounds of folk, country, and bluegrass with soaring pop melodies, funky disco jams, and driving house beats. True spawned the 4x-platinum guitar-laden stomper "Wake Me Up," which hit No. 1 in 81 countries and became the most-streamed song of all time on Spotify (over 300 million plays) and the No. 1 most Shazamed song worldwide, while racking up 2.6 billion international streams and 600 million combined YouTube views. Upon True's release, The New York Times heralded Avicii as "an artist carrying today—and tomorrow—on his shoulders."
Though Avicii (born Tim Bergling) was already a globally bankable DJ, thanks to the creative and marketing guidance of manager Ash Pournouri and his team at At Night and a string of hit dance singles like "Le7els," "Bromance," "Fade Into Darkness," "I Could Be the One," and the Grammy-nominated "Sunshine" with David Guetta, with True he telegraphed that he wasn't content to churn out the same formula year after year. Having played to millions of jubilant fans at major festivals like Miami's Ultra Music and Lollapalooza, and performing DJ sets at the world's biggest clubs, Bergling has seen firsthand the benefit of daring his audience to go on a journey with him. So, when it came time to make his new album Stories, the only formula he followed was to remain unafraid to experiment.
"My mindset was just to keep going," Bergling says of making Stories. "True was the beginning of my experimenting with different genres, and I got a lot out of it. Because I've done house music for so long, to be able to make rock songs and ballads, and explore reggae, blues and jazz, yes, it's a challenge, but it's also a lot of fun." Rather than radically departing from True, Stories builds on it. Bergling says the album "refines what I didn't feel was perfect last time." He once again pushed himself genre-wise and maintained his commitment to crafting undeniably catchy melodies. He played guitar and piano. He carefully considered his lyrics, even delivering his most personal song to date. The album's title reflects the idea that "all the songs have a story I want to tell," he says. The result is music that is grounded in its vision and surefooted in its artistry.
"I think the album has more layers," Bergling says. "One of the hardest things to make is a song that everyone loves, not only at the first listen but at the fiftieth, where they discover something new each time. That's a lot harder to do, but I think I managed it with more of the songs this time around."
Bergling found much of his inspiration in his collaborators, including such heavy-hitters as Coldplay's Chris Martin, who is returning the favor after Bergling cowrote and coproduced Coldplay's 2014 single "A Sky Full of Stars." Stories also features collaborations with Billie Joe Armstrong, Edward Sharpe and the Magnetic Zeros' Alexander Ebert, AlunaGeorge's Aluna Francis, Wyclef Jean and Matisyahu, and Tom Odell, among others. "It's much more fun writing a song from scratch on a guitar with someone you think is talented and who you get along with so well," Bergling says. "It's not the same as how I've been doing it—alone in my bedroom on a laptop."
When Bergling was first starting out, electronic dance music was a gateway to self-expression, though he listened to all kinds of music. "My brothers and sisters were all about 15 years older than me, and they were listening to hard rock and glam rock," Bergling says. "I grew up with that. My dad listened to Ray Charles and R&B. But I've always listened to everything. What defines my tastes is that it's always got to be melodic and hooky."
In 2008, with Pournouri at his side, a 19-year-old Bergling launched his career by triumphing in Pete Tong's Fast Trax competition and subsequent signing to Tong's Bedroom Bedlam imprint for his hit "Manman." His EP Muja and the hit "Ryu" led to vocal support from Tong and Tiësto. In 2009, Avicii was named DJ Magazine's "Breakthrough Producer/DJ of the Year" (and would go on to hold the magazine's No. 3 position on its yearly poll of Top 100 DJs in 2012 and 2013). The Sebastian Drums collaboration "My Feelings for You" and the hit "Seek Bromance" (as Tim Berg) scored in 2010. "Sunshine," a collaboration with David Guetta, appeared on Guetta's 2011 album Nothing But the Beat and earned Bergling a Grammy nomination for Best Dance Recording.
In 2011, Avicii reached critical mass with the global success of "Le7els," which became a No. 1 dance hit in the US and the UK and sold 4 million tracks worldwide. It topped the charts in six other territories, went top 10 in many more, and garnered Bergling another Grammy nomination. Other hits, including "Silhouettes" and "I Could Be the One" (featuring Nicky Romero) followed, and 2012 also brought a much-publicized remix of Madonna's "Girl Gone Wild." In 2013, Avicii won his first American Music Award (for Favorite Electronic Dance Music Artist) and his first MTV Europe Music Award (EMA) (for Best Electronic Artist). Last year, he was named World's Best Electronic Dance Artist at the World Music Awards, and "Wake Me Up" won Top Dance/Electronic song at the Billboard Music Awards and EDM Song of the Year at the iHeartRadio Music Awards. He also enjoyed chart success with True's subsequent singles, "Hey Brother" and "Addicted to You."
Given his success in the electronic music world, Bergling has no plans to abandon the genre. "It's what is close to my heart," he says. "I'll never forget where I come from, and I'll always love house music. It's just fun to branch out and try different things. I want to keep making new fans, and I want to keep surprising the fans I have. I don't see trying new things as a risk. Stories is one project for me. It doesn't mean it's the music I have to make from now on. I just want to keep raising the bar." 
---
Share
---
You might also like