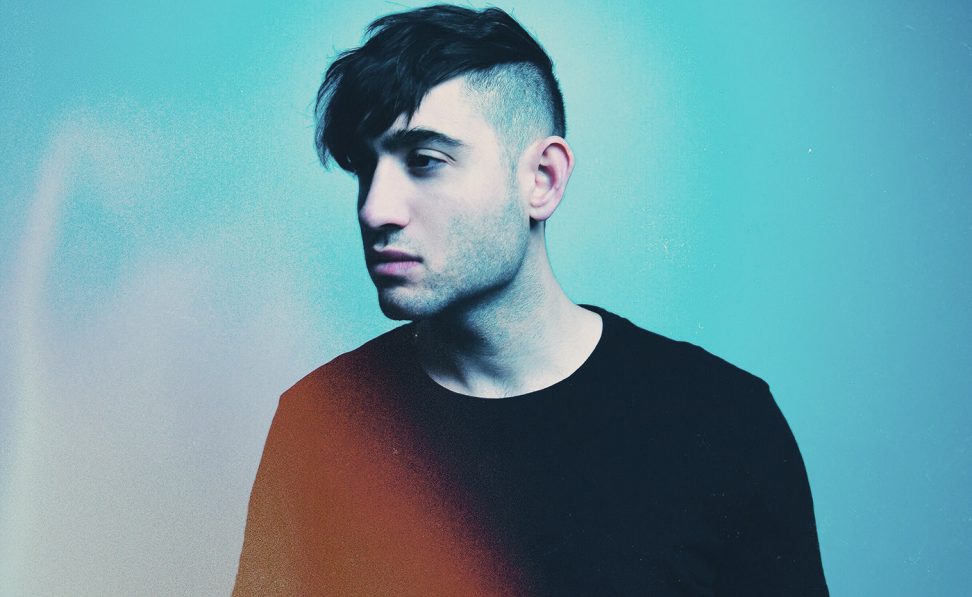 Origin: United States
Justin Blau, AKA 3LAU, is a rarity in the music industry: A successful recording artist, DJ, and producer whose main goal is not fame, but helping others. Raised in New York and Las Vegas by parents who emphasized the importance of charitable work, Blau left college, where he studied finance, and the promise of a career in business to pursue his dream of making music.
He went on to release a string of well-received original tracks, including "How You Love Me," "Is It Love," "Fire," "On My Mind," and "Hot Water," as well as remixes for Rihanna, Katy Perry, Shawn Mendes, and Ariana Grande – all of which have racked up millions of streams. Recent collaborations include world famous gamer Ninja and HYO of Girls' Generation. Blau also built his reputation as a must see live performer, appearing at such major festivals as Electric Zoo, EDC Vegas, Lollapalooza, and Life Is Beautiful, and tours extensively internationally. But unwilling to take and not give back, Blau has used his business savvy to parlay his success into doing good.
In 2016 Blau launched Blume Records, an independent label with a ground-breaking model that harnesses the power of streaming to raise money for charitable causes. Earlier this year 3LAU released his debut album Ultraviolet featuring hit single "Touch," both reached #1 on the iTunes Electronic chart and all profits will be donated to F Cancer.
"It doesn't cost a fan anything to help raise money," Blau explains. "They don't even have to buy the song. They can just share it with somebody, which raises a dollar. The more people stream the music, the more money is raised. With Blume, giving doesn't require anything more than what fans already love to do, which is listen to and share music." Blau is dedicated to a number of impactful nonprofits. His primary focus is education, and he is involved with a nonprofit that funds school construction in the developing world, Pencils of Promise, which used the funds donated to build a seven-classroom school in Guatemala, as well as to fund clean water, education, and teacher development programs. He is also involved with additional nonprofits including the ACLU. What sets Blume Records and Blau apart is the mission to release music for artists who want to use music to benefit charitable causes. Blau says, "hopefully we can inspire other people to act and there will be this domino effect."
Blau had always loved music. His mother was a dancer and choreographer (her father was one of Jimi Hendrix's recording engineers), who played classical music for her son while he was still in the womb. "She would put an old-fashioned tape recorder next to her belly every night," Blau says with a laugh. His earliest memories were listening to classic rock artists like Lynyrd Skynyrd, Pink Floyd, and Led Zeppelin in the car with his dad, a self-made entrepreneur who started his own party-planning production business. Blau had taken piano lessons since the age of five, but stopped because "I really liked to write and mess around on my own," he says. "Having a teacher felt limiting." As he got older, Blau began listening to artists like Radiohead and Sigur Rós, drawn to the "fine balance between euphoria and darkness in their writing, and their use of electronic sounds," he says. At 13, when his family moved from Long Island to Las Vegas, he taught himself to play guitar and took up piano again to set the poetry and lyrics he'd written to music. "Even today, every song starts with me sitting at my piano in my studio, the same way I wrote when I was younger," he says.
Blau's love for electronic music was sparked during a trip to Sweden with a college friend between his freshman and sophomore year. "That's where my dance music story began, with artists like Avicii, Alesso, and Swedish House Mafia," he says. He wanted to learn to DJ, but couldn't afford the expensive equipment, so he invested in a new software called Ableton, which enabled him to mix well-known pop songs with dance music, known as mash-up compilation series, Dance Floor Filth, and had his material spun by several prominent DJs, including Porter Robinson and Bob Sinclair. He also drew attention for winning a remix competition for his remix of Tiësto's "Work Hard, Play Hard."
Blau traces his involvement in philanthropy back to high school, when, as a member of the debate team, his research on the topic of poverty led to his discovery of micro-finance – making small loans to entrepreneurs in developing countries so they can build businesses in their local communities. At 17, he founded his own micro-financial fund which was covered by The New York Times.
At the same time, Blau began to develop his music, knowing he would have to do more than be a college campus DJ if he wanted to have an actual career in the industry. As his mash-ups went viral, other colleges began to book him and "It was like, 'All right, time to give this my full attention.'" He decided to leave school and devote himself to music full time. 3LAU's career started to take off when he released his first original track, "Escape," on Hardwell's Revealed Recordings label, followed by "Vikings," a collaboration with Botnek, on Dim Mak. More official remixes (Zedd's "Spectrum," Justin Bieber's "Sorry") and singles followed, including "We Came to Bang," "Alive Again," and his biggest track to date, "Is It Love."
Next followed the release of "On My Mind" (with an official video starring his friend, New England Patriots tight end Rob Gronkowski), "Hot Water," and debut album Ultraviolet, all using real guitars, piano, and drums, drawing on '80s rock, synth-pop, and indie-dance. "I wanted to combine more instrumental and electronic elements to create something that felt retro but still contemporary and retain my songwriting style," he says of the recent releases.
The emotional purpose of his style of songwriting, Blau says, is to inspire others to overcome their sense of feeling lost. "Every song is somehow about being lost in some way, whether that's in love, in life, in mental health, whatever it may be. Sometimes the lyrics shed light on the brighter parts, but in many ways, I write as a means to try to combat that feeling of being lost and I hope the music can do that for someone else."
In 2018, 3LAU launched OMF, a company focused on creating a decentralized festival network and utility token. OMF's debut event, Our Music Festival, was the first blockchain-powered music festival.
---
Share
---
You might also like