Underground Resistance "Jupiter Jazz"
The birth of our underground brand Factory 93 not only brought on an adrenaline rush reminiscent of the renegade warehouse era of raving—on which Insomniac was founded—but it also had us thinking back to all the people, places and parties that made this whole operation possible. And with that came a burning desire to crack open our collection and dust off the classic records we couldn't live without. Through our From the Crate series, we break out both seminal and obscure cuts alike, imparting some knowledge in the process.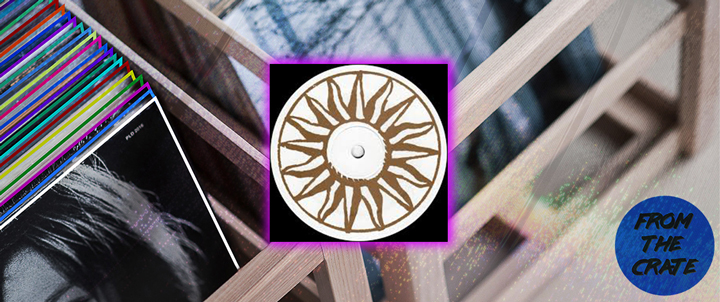 Some recordings are so familiar that trying to hear them anew can sometimes require recreating the context in which they originally appeared. Underground Resistance's "Jupiter Jazz"—originally part of Galaxy 2 Galaxy, a four-song EP—has been part of the Detroit techno canon since its release in the fall of 1992. Four years later, in October 1996, the members of the 313 mailing list named it the 14th-best Detroit techno record of all time, the second-best UR placement on the list, after "The Final Frontier" at #2 ("Strings of Life" by Rhythm Is Rhythm, aka Derrick May, was first). But how did "Jupiter Jazz" sound in its time?
One indication comes from the monthly track rankings of Dallas DJ Jeff K, the host of Edge Club 94, a radio show on the city's radio station, the Edge (94.5 FM), from 1992. For the month of September 15–October 15, 1992, he placed "Jupiter Jazz" eighth—part of a Top 10 that does a remarkable job of taking the temperature of the early fall's rave-floor fancies. That's right, rave: The top four (by Sonz of a Loop da Loop Era, Jonny L, the Prodigy, and 4 Hero) are UK hardcore, driven by breakbeats, and well on the way to becoming jungle and/or drum & bass—as archetypal a "rave" style as any. There's also house from Liberty City and Sequencial, not to mention another record from the same Detroit pool as "Jupiter Jazz": The Vision's Toxin 12 EP, an alias of ex-UR member Robert Hood.
In that context, "Jupiter Jazz" sounds both completely of its time and decidedly different from it. The equipment used to make "Jupiter Jazz"—beats from a Roland TR-909 Rhythm Composer, heavily tweaked acid line from a Roland TB-303, and a Juno synthesizer on top—are techno elementals. The track's stabbing keyboard part, its urgent synth-pad undertow, and its loose hi-hats all mark it as echt-1992. Yet for all its undeniable forward motion—those wizzy-wowing 303 tweaks and the serrated opening synth riff, especially—there's a sense of serenity in "Jupiter Jazz" that's miles from what surrounds it on Jeff K's list. It's as if a grownup has parachuted into the playpen.
In fact, "Jupiter Jazz," and World 2 World as a whole, were tests of their maker's mettle. This was the first Underground Resistance recording made after the original group—Mad Mike Banks, Jeff Mills, and Robert Hood—split up.
"You have a group of guys, and you record together and run a label together and travel together—so you become like brothers," Hood told Walter Huegli and Martin Jaeggi in the 2002 book Raw Music Material: The 50 Most Famous Electronic Music DJs of the World. "You live together, but at some point you start to disagree on certain things, and you just branch off. Jeff wanted to do Axis Records at the time. After a while, me and Mike started not to see eye to eye, so shortly after Jeff left, I had to leave because of the lack of mutual respect."
Though Banks had (and would) record under the Mad Mike moniker, he also opted to continue Underground Resistance on his own, working with other collaborators in the years to come. And he kept the links to UR's own prior releases intact: World 2 World continues the jazzy feel (and titular conceit) of 1991's sax-kissed Nation 2 Nation. A year later, UR would issue the logical follow-up, Galaxy 2 Galaxy, whose centerpiece was "Hi-Tech Jazz"—and also in 1992, Banks spun off the Red Planet label, issuing a slew of jazz-touched tracks under the name the Martian, such as the "Cosmic Movement" b/w "Star Dancer" 12-inch.
Even with all the goodies surrounding it in the UR catalog, "Jupiter Jazz" remains one of the act's (and label's) touchstones. Reviewing a UR live show from Melbourne, Resident Advisor's Joshua Meggitt noted, "Highlights from the two-hour set were many, though [saxophonist De'Sean] Jones' performance on 'Jupiter Jazz' was arguably the show's peak." This applies, arguably, to the UR canon as well.
---
Share
---
Tags
---
You might also like