219 Boys Get Low on "The Loot" for IN / ROTATION
San Francisco's four-on-the-floor crankers 219 Boys have been on a roll. With a hot release for Night Bass under their belts, they're back with something that's somehow even more fiery for IN / ROTATION. They've been taking jackin' and tech house and the like, and turning them on their ears for a minute now. This new heater is yet another exploration in expanding those sounds.
Titled "The Loot," it definitely delivers on that promise. A stripped-down but thick beat thumps right in and sets a tight groove. A body-moving bassline slides under, met by bongo accents before things begin to pick up. As the energy churns, it's led by the kind of reggae or dancehall vocal sample that typically carries classic jungle. Here, they still promise that level of excitement, and the 219 Boys build to a deep drop that shifts from a G-house cut to a dancefloor-driving rhythm.
"The Loot" swims through the deep end, with a gritty flair that plays over big-room dynamics. It's the kind of track that could get a prime-time set jumping or send a late-night crowd over to the next level. The nuanced touches of the tension, coupled with an organically controlled bass, really help this one stand out. It's solid through and through.
219 Boys' "The Loot" is available here.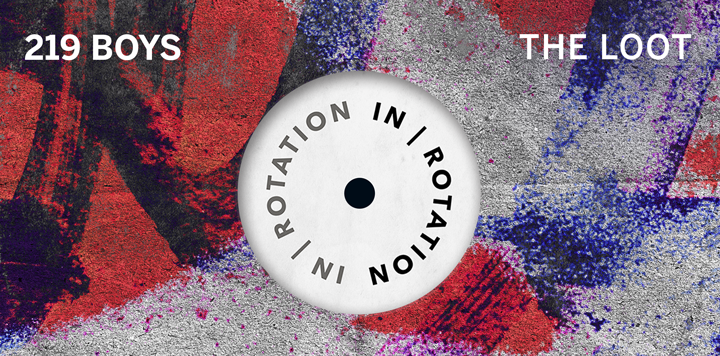 What was the idea and inspiration for "The Loot"?
"The Loot" came to mind while we were playing a lot of PUBG in between studio sessions. We would switch off each round while the other worked on the track, and we ended up with this super intense, bass-driven house track!
Did you give any thought to how you wanted to make this track feel different from "The Freq," or do you simply let each tune go where it wants in the studio?
We didn't put any thought toward "The Freq" for this one, because we weren't planning on pairing the two together. We always try to have a solid foundation to work with first, though, and from there, it becomes its own track. But sometimes, we're not so lucky and end up scrapping four-plus hours of work, haha.
Where do you usually start when working on a new tune?
We usually just start with a basic drum groove to establish the style we're going for. Then, we either record our own vocals or grab samples to establish the key and tone of the track.
How's everything been going with the No Boundaries tour, and what's been the craziest show so far?
We actually just kicked off the tour a little while ago in Seattle, and it was already fun af. We're hitting up Denver and Tampa this weekend, followed up by Las Vegas and Costa Mesa, so you know it's about to be wild!
Have crowds been receptive to your new music during this tour?
Yeah, the crowd in Seattle was amazing! We played a majority of our newer and unreleased tunes and got nothing but great responses. There's no better feeling than seeing the dancefloor go wild over a new track you've never played out before!
What else do you have coming up that people should know about?
We have an official remix for one of our favorite artists coming out over the next few months. Can't say anything more, but we're very excited about it. Other than that, we're just super pumped to keep going with the tour, and you all can expect a bunch of new music soon!
Follow the 219 Boys on Facebook | Twitter | SoundCloud
Follow IN / ROTATION on Facebook | Twitter | SoundCloud
---
Share
---
Tags
---
You might also like