What to Expect at the Insomniac Performer Auditions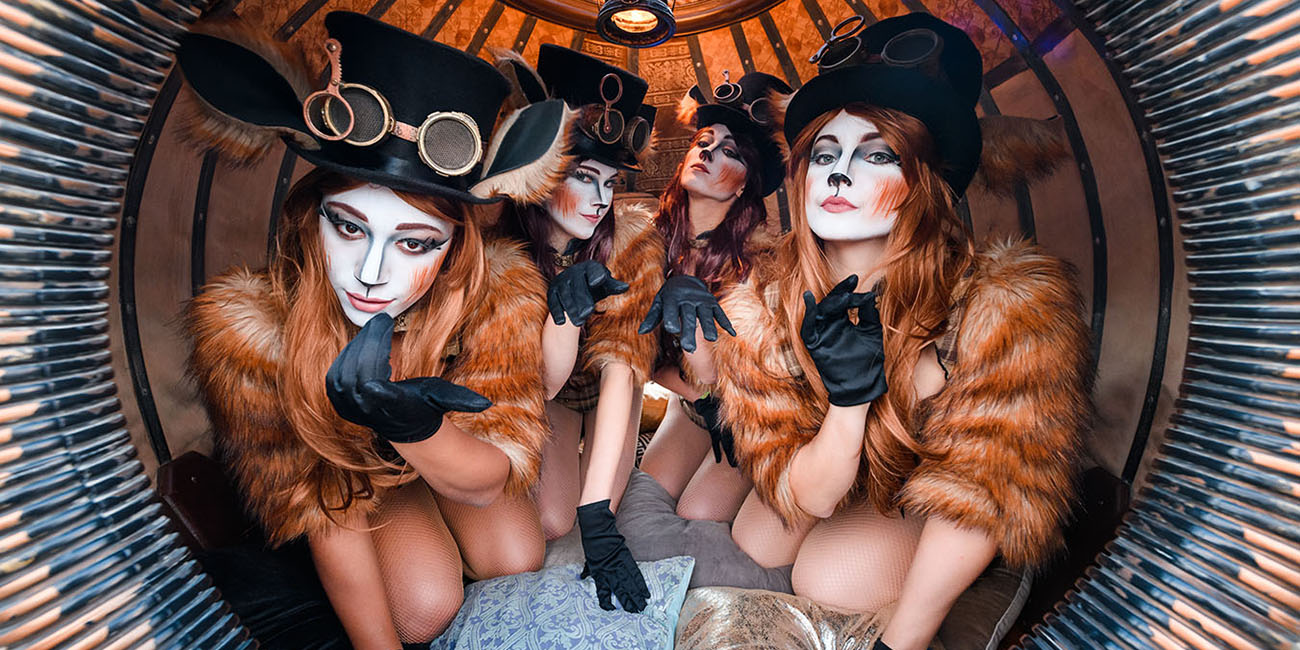 On Saturday, March 28, in Downtown Los Angeles, Insomniac will hold its 5th annual Entertainer Audition at Exchange. As a tryout for the bold who hope to one day stoke the audience from onstage, within the crowd, and all throughout the festival footprint, the audition is one of the most memorable dance culture experiences of our time. To some performers, it's a reunion for the family they've created together. To others, it's a chance to chase their dreams of glory on an Insomniac stage. Ultimately, the audition experience is one of our most asked-about and inspiring events throughout the year, because it offers a deeper glimpse into a life of professional performance for any soul brave enough to contemplate a career onstage.
If you're one of the many thinking about auditioning, but you're on the fence—wondering "What's the experience of it actually like?" or "How do I know it's for me?"—then we've got just the spotlight to put on the situation!
To learn all this and more, we sat down with the casting queen behind the scenes, MsEasy. From her vantage point as Entertainment Director, Easy oversees everything that has anything to do with entertainers at Insomniac events. From costumes to styling to management and more, she's at the start, the finish, and every step in between. So, we rounded up the Qs she gets the most. Read on, and see what she had to say!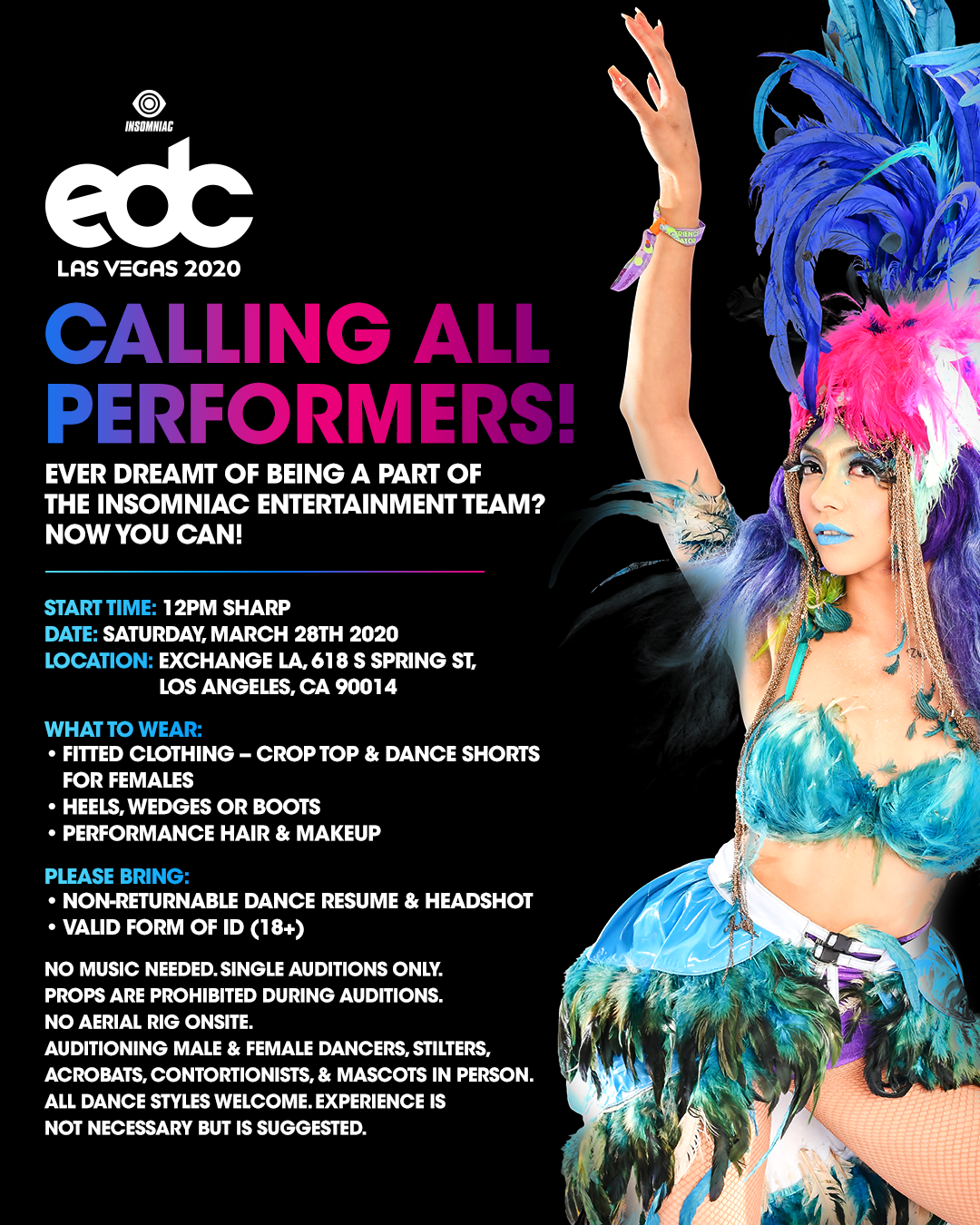 What's it like to be in the family of Insomniac performers?
Inspiring. I think it's a community that really bonds over their mutual interest in performing and sharing their performance with Headliners or with the crowd in general, wherever they may be. In the Insomniac performer family, we get to travel together, and I see a lot of the relationships turn into lifelong friendships. You see that the bond is really strong. It's not just a job; it's a lifestyle. It's an actual community that I think really is open. We like to receive people. It seems like it's really life-changing when people come fully into the circle.
What's the process from application to the stage?
The true audition starts at 1pm, but around noon (or even earlier), people will start lining up to fill out performer applications. We ask that everyone bring portfolio pictures, like headshots, so they can be easily found later throughout the process. People ask if it's necessary, but I think it makes you look professional, legitimate, and serious about your craft. The headshots don't have to be on a professional level; it's just something that represents you that you've put a little effort into.
They're gonna drop off all their information, fill out their application, and they'll get a number. They'll be sent into the photographer room, where they'll have their picture taken. Then they will go from there to the queue line for the actual audition. We'll see 2–3 people at a time, and they'll have the ability to go from one platform to the next, so it spans minutes—sometimes less. That's the freestyle round.
People I want to see go into a second round, the choreography round, get a callback slip. I don't need to see every kind of performer or every single dancer for the choreography round, and not everyone gets called back for it. Some people think that when they don't get a callback for the choreography round that they're out, which isn't the case. There's just another technical round that some people will get put into, and others won't. Not make or break, but this is a part of it.
Some people will get callback slips. They will go into a choreography room, where choreographers will be teaching them their own sequence of dance, so nobody has to come with choreography, rehearsed material, or music. There will be a live DJ playing the entire time. More or less, you just show up as you, and you get put into different rounds.
They learn the choreography, and the teams will come back up in groups of 6–8 and perform. This round is also specific to, but not just pertaining to, kineticFIELD casting. Casting for kineticFIELD at EDC Las Vegas, the stage that travels the world, will be selected from this round.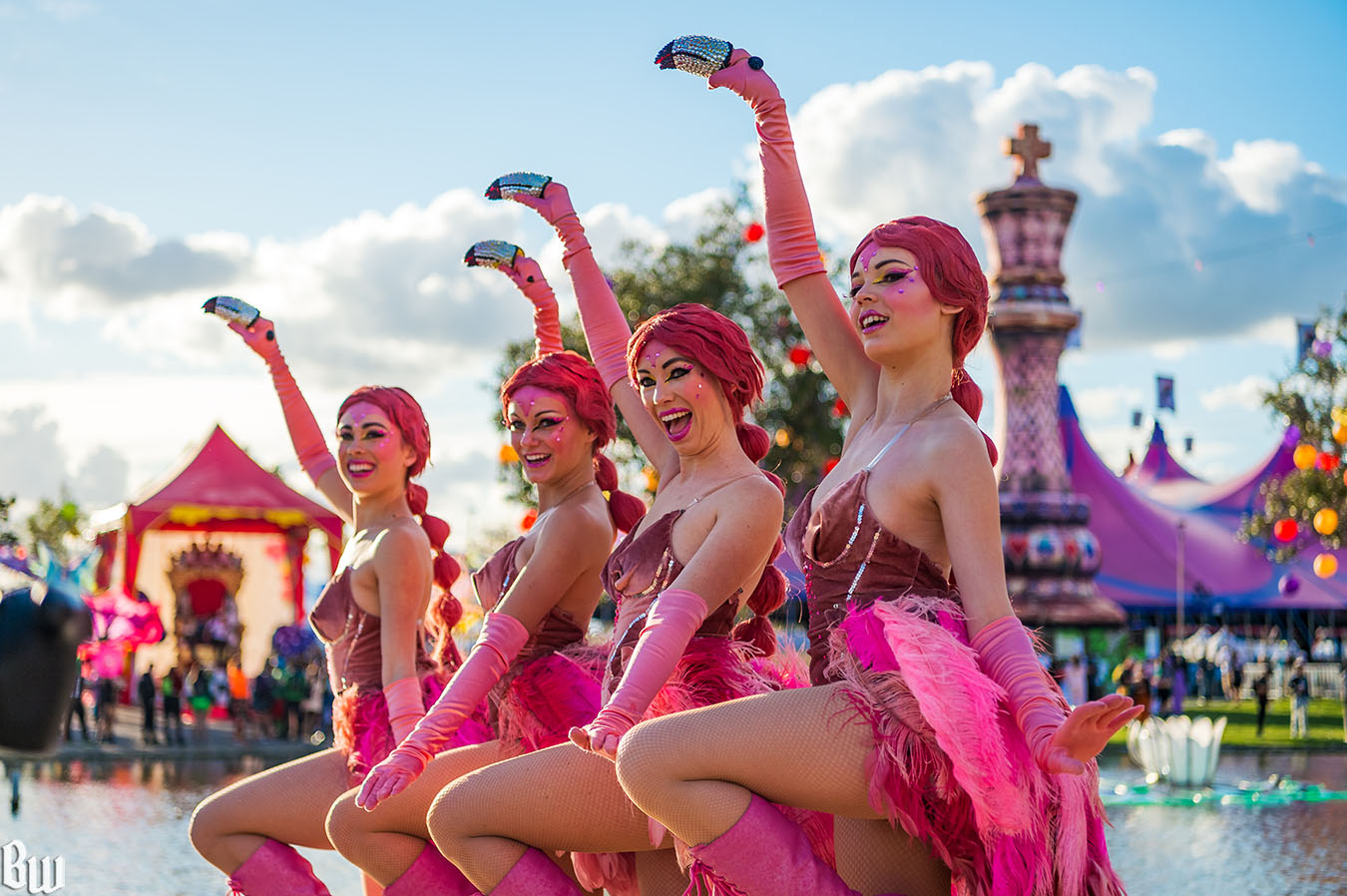 If I'm already an Insomniac entertainer, do I have to show up and audition?
My answer is always YES. One, it's good for us to be able to reassess people's skills every single year. It's like an update. I would like to be able to see if people improved. It's a great time to showcase your talent and be seen for reevaluation every year. This also for me is a time where I really see people showing up for their team and their craft; it's kinda like that quote: "80% of success is showing up." I really believe that you show up for what you want, and the people that show up are the ones who get the casting. All of the positions for EDC Las Vegas itself will book from this audition.
I would also like to see a lot of different types of entertainers in the freestyle round. First of all, it is dance-based, but more that anything, I'm looking for stage presence. If you're not particularly a dancer—or let's say you want to be a mascot, or you're an aerialist, or you're any other kind of entertainer—I will see your stage presence when you audition. You don't necessarily have to be a technical dancer, but show me the charisma or the ability or the energy or whatever it is you're trying to put forth. You can always specify on your resume or your application what you focus on or what you're applying for.
If I'm an aerialist, should I audition through the dance round?
We don't have a rig to audition aerial at the venue, so I'm encouraging aerialist to still show up and be seen in person, because it's the easiest way to get your foot in the door if you put yourself in front of a judge or casting director. Me seeing you in person gives me more of an idea of your ability and your energy and your presence. I like to see their faces in person. There is a specialty round for stilters, acrobats, and contortionists. A lot of these specialty acts we'll do in a round after the freestyle round but before the choreography round.
I'm a stilter. Should I bring my stilts?
Yes. Go through the first round, and then stilt-up for the specialty round.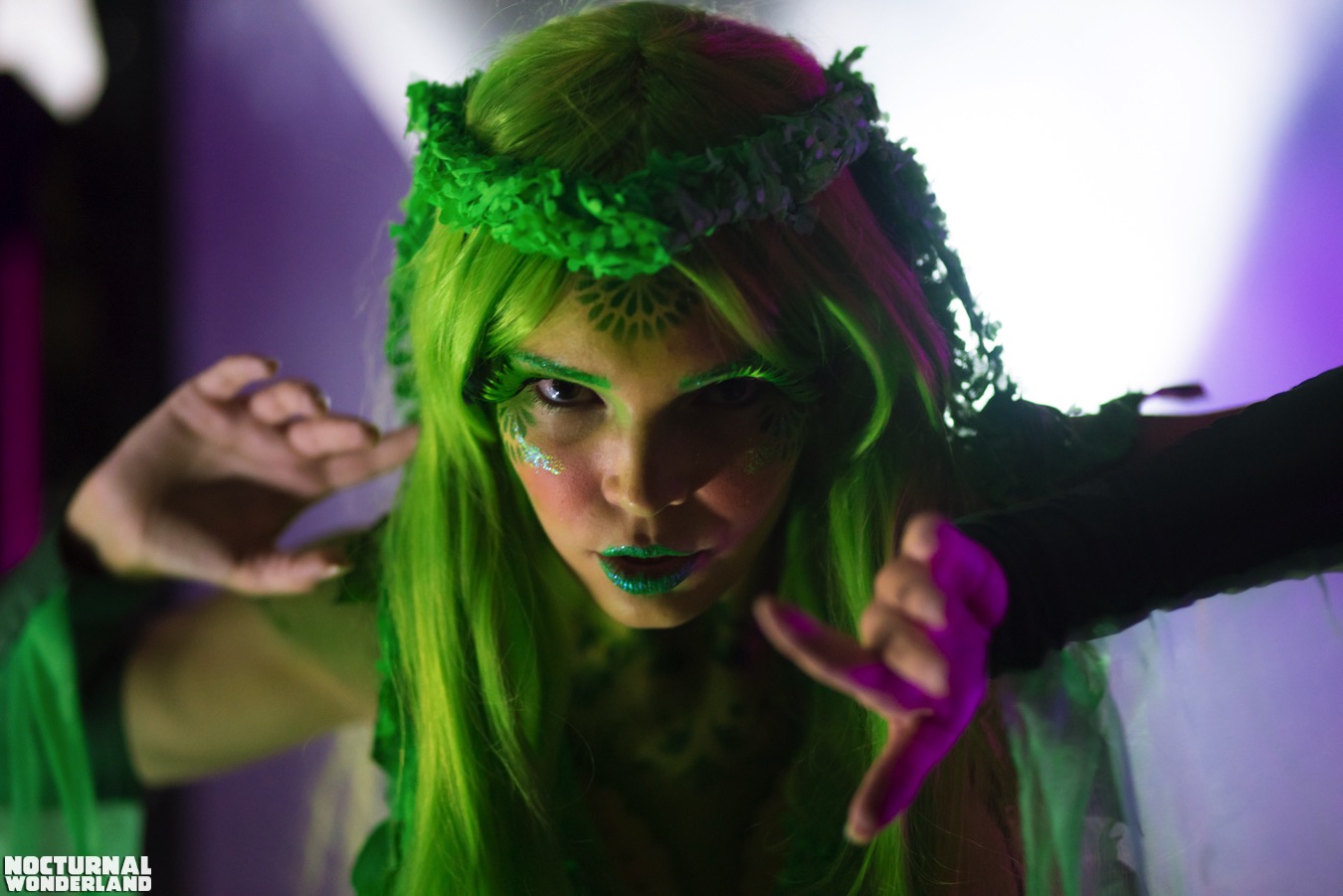 Are you auditioning all types of performers?
At the end of the day, all types of entertainers can audition. If they specify on their application, I will see that they aren't necessarily applying for a dance role, but we don't have any special equipment, like aerial rigs. We don't allow flow props in the venue, so that means hoops or fire arts. Anything large that is spinning or handheld won't be allowed. Those people can still apply by email application at mseasy@insomniac.com. However, I would like for hoopers to still audition through the dance line. That way, I can still see them. I have a lot of performers who do specialty hoop but end up doing other roles for us at the event. I like our entertainers to be multitalented and flexible, so they have the ability to fill more than one role. It never hurts if you're an amazing hooper to come try out, because I may have something for you later.
What are newcomers most surprised by at the auditions?
I think they're excited, because Insomniac events are so dynamic and magical. We have people fly in from all over the country. To be with hundreds of people and to feel that energy and excitement—this is one reason why I want to push people to audition, because it's a great experience. One, it helps you assess where you're at as an entertainer, and two, it will reaffirm your goals and desires as an entertainer. I have a lot of people come up to me afterward to say what an inspiring day it was for them. "This is pushing me to be a better entertainer, and I now realize where I need to improve." There are a lot of benefits to auditioning.
Sometimes people are surprised to see that much talent and diversity and how many people there are all with the same hopes, wishes, and goals. In fact, a lot of entertainers say it's one of the bigger auditions they've ever attended. Even though we're a music festival company, we view entertainment as a key part of the experience.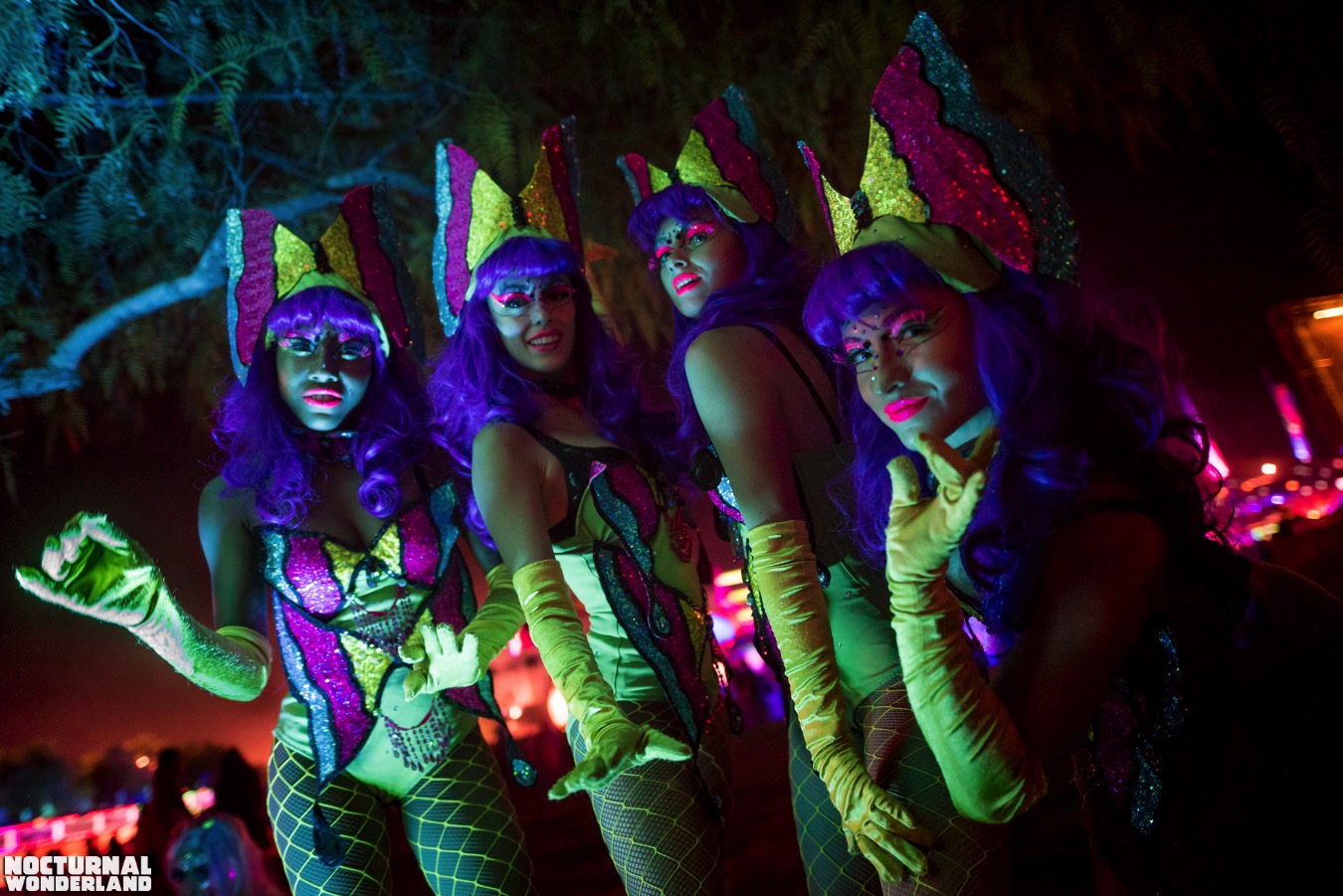 What do I wear to an audition?
In the dance community, it's common practice to wear fitted clothing. On the flyer, it does say low-rise dance shorts and crop tops for females. Heels, wedges or boots, hair and makeup, fitted clothing for men and women. If you're really covering yourself up and I can't see your silhouette or the way you move, it could hinder the outcome of your audition. Come in what is considered professional attire. Keep it simple; you don't want to distract from your talent with your outfit. The only time that doesn't apply is when your outfit is really part of your talent, and the only time that comes into play is when you're a drag queen or some type of specialty performer that relies heavily on their outfit. So, you need to kind of assess what you want to be cast as and how that pertains to how you look.
What's the easiest way for an audition to go wrong?
The number one thing I see that goes wrong is that people lose their confidence. I know it can be a lot of pressure leading up to the moment, but you have to believe in yourself and be comfortable while you're auditioning, because it really shows. People really speed up, but I think in my mind, "Just slow it down; it's going to be okay." Another huge one is that people look down. I want to see what you have to offer to the crowd. I want you to connect. I want to feel what it is you're trying to convey to our audience, and I'm your audience in that moment. If you're looking down at the ground the entire time, you're not smiling, or you're going too fast, then you're losing your chance.
This is a very positive place with an amazing community of people. You'll see pros helping novice dancers. I love walking around and feeling that kind of energy and community that's happening between strangers. Like, the old schoolers watching the new people come in and helping them and giving them pointers and working on choreo with them. It sounds cheesy, but it's heartwarming because it reinforces the love I have for what we do. That's one of things that makes Insomniac so different. It's that vibe; it's the heart that's in it. Out of all the large-scale auditions out there, I feel that this is the most welcoming and least scary one.
What's a piece of advice you'd pass on to someone asking about auditioning for the first time?
Try and try again. It's the performer's mantra. Also, if you're gonna talk the talk, make sure you walk the walk. Back up what you want with skill. Go take classes and be serious about what you want to do, because it'll show.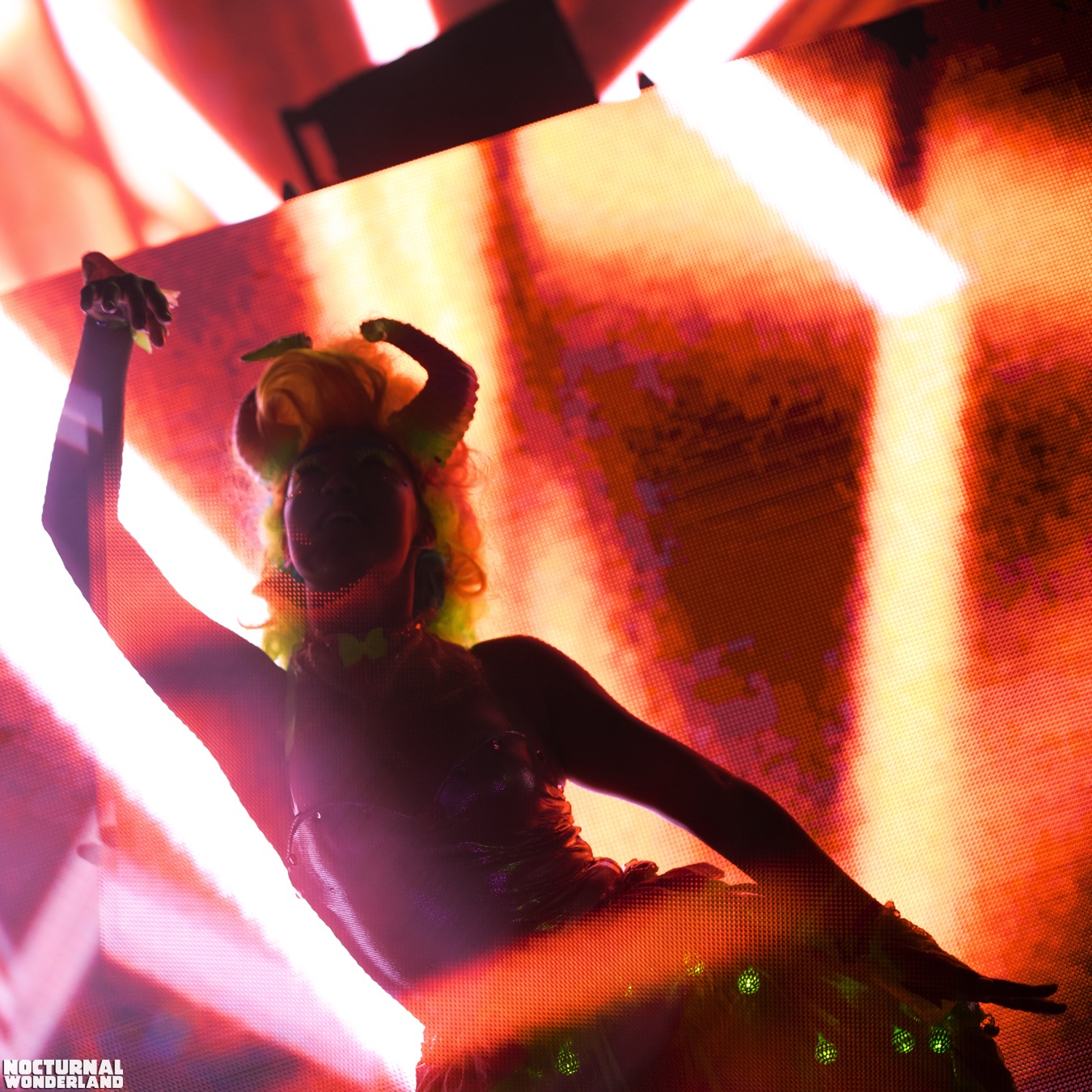 The Performer Auditions take place at 1pm on Saturday, March 28, at Exchange LA, located at 618 S. Spring Street in Downtown Los Angeles. Chosen performers will be contacted via email after the auditions, so please make sure to write legibly on your application and include an email address on your resume.
For all the latest on the auditions, follow MsEasy on Instagram, or keep in step with updates from the Entertainment Team by signing up to receive the entertainment newsletter.
---
Share
---
Tags
---
You might also like