#WeAreTranceFamily: Nothing But "Good Vibes" in Albuquerque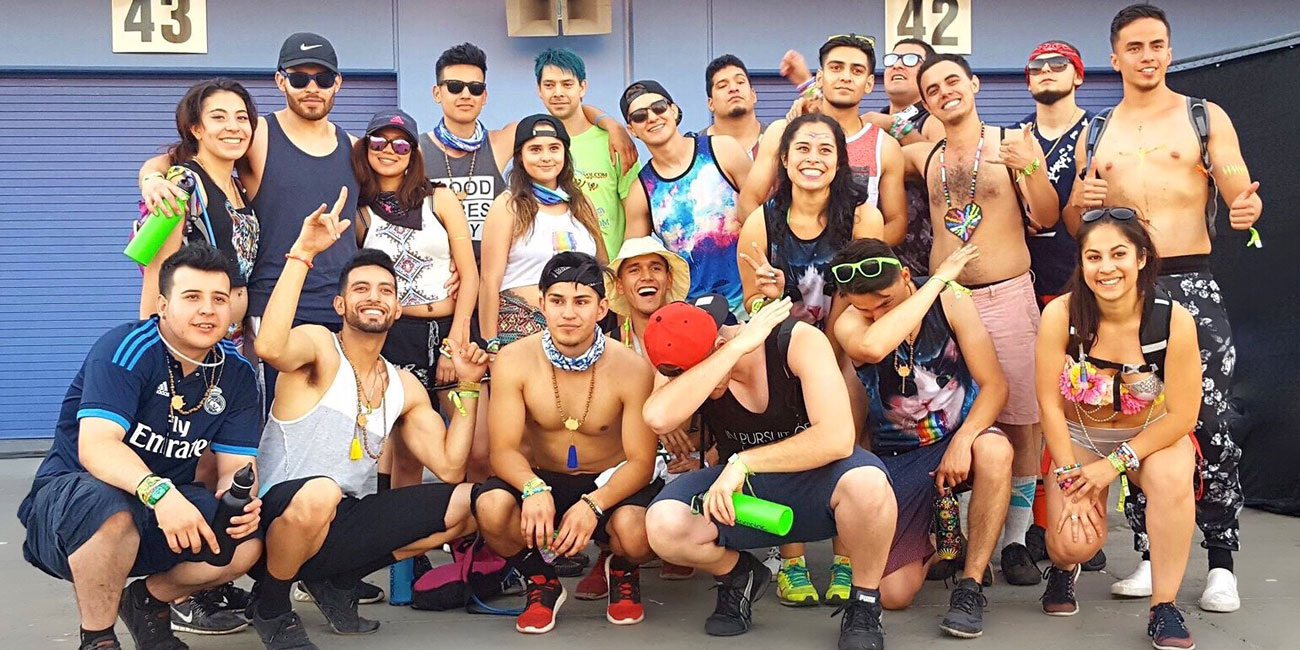 If you were to ask us why we love to rave, this page would be riddled with a thousand reasons (and then some!). Many do it for the thrill—others, for the extraordinary sense of love, acceptance, and belonging that comes with stepping into a music festival. For trance families around the world, however, there's only one reason that stands above the rest:
Do it for the love of trance.
Insomniac celebrates #WeAreTranceFamily by locating trance crews across the country and sharing their unique stories with our community. This week, meet the Good Vibe Tribe.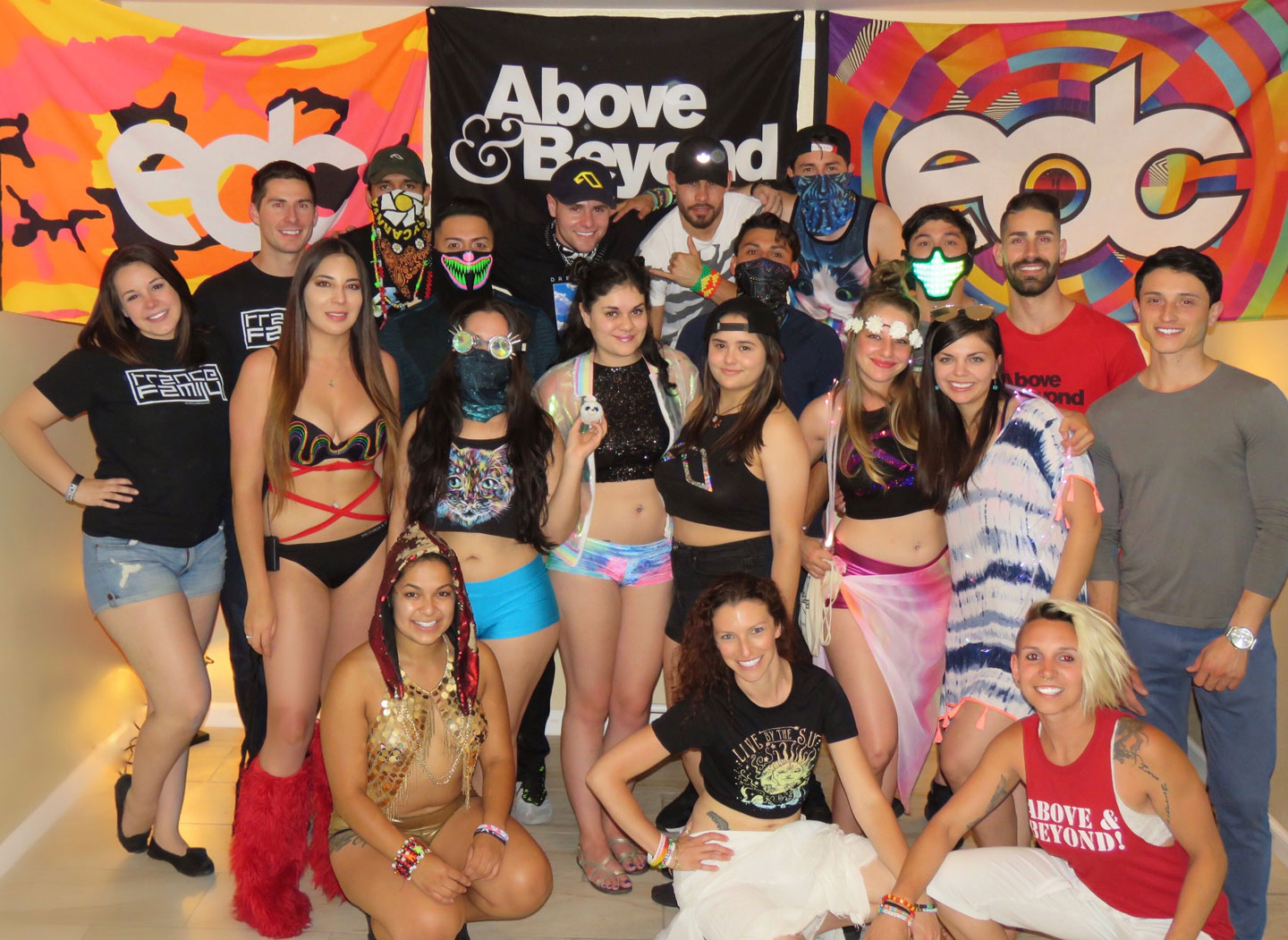 Family name: Good Vibe Tribe
As told by: Carla Snyder
Location: Albuquerque, NM
Number of family members: 70-80
In your own words, define "trance" and how it plays a role in your family.
Trance is a community of like-minded individuals that encompasses love and preaches inclusion and acceptance. Trance is not only a type of music, but also a way of life. We breathe trance throughout our daily routines and look forward to spending those magical moments with those we love, listening to the music that unites our souls. Trance is an unknown territory waiting to be discovered. Trance is that true connection you feel when listening to your favorite DJ or hearing the words of the song you know by heart. Trance is love. Trance is unexplainable. It is a feeling and a moment in time—not something that is truly tangible.
How did you find each other, and what brought you together?
We found each other through our love of music. In 2016, we met a group of new friends at Dreamstate and were able to experience the wonderful festival together. Last year, our tribe grew by a couple more people at AGBT250. This year, we discovered some newfound friends at a Kristina Sky show—people who were new to Albuquerque and who happened to love trance as much as we do.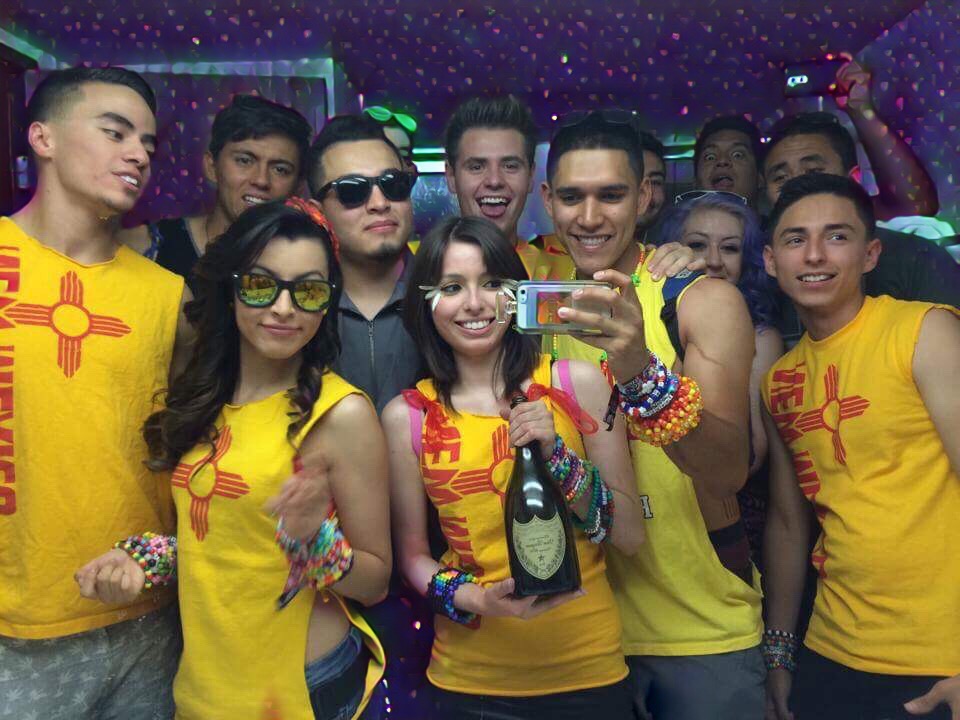 Are any members of your trance family actively involved in the dance community?
The trance scene in Albuquerque is very small, but all of us are working hard to spread the love of trance and give out good vibes wherever we go. We attend trance shows to show our support for the community and regularly promote the shows via social media and word of mouth. We also host family dinners, where we invite everyone in our tribe to come out, enjoy good food and good music. We each take turns cooking to show our different backgrounds through our cuisines. We also have several family members who are DJs, including Parker, who performs for us. Our Instagram, which is called PepitoRaves, is dedicated to a tiny seal stuffed animal. We like to find people in the crowd and capture them in a photo with him. A lot of us have become more extroverted and outgoing through Pepito. He has helped us become less afraid to say hello to someone or dance with new friends.
What is the craziest, most exciting or unusual experience you've had together?
We have had many amazing experiences together, but one that stands out took place during Cinco de Mayo this year. Kristina Sky was hosting a block party in Downtown Albuquerque, but was unable to finish due to the promoters cutting her off early. She took it in stride and asked us if we wanted to have a house party. Nina and Parker, whom we did not know at the time, invited Kristina and us into their home for an impromptu party. That night, Kristina played a two and a half hour set for us in a tiny living room. It was surreal! That is an incredible experience that we will all cherish for the rest of our lives.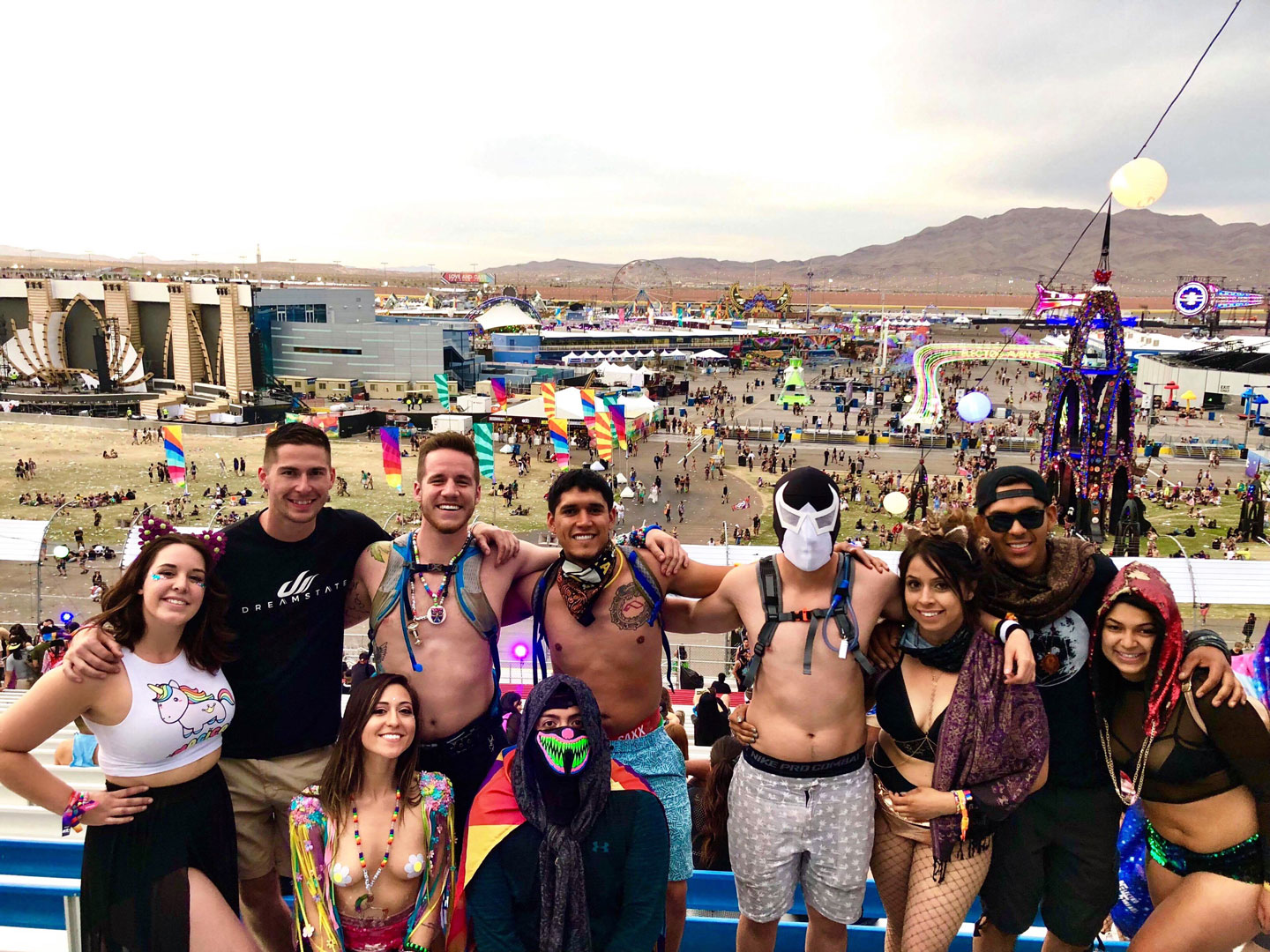 What makes your #TranceFam unique?
We are a true melting pot of personalities, souls, careers and dreams, yet we all speak the same "language." We are our own special blend of individuals, but we come together to celebrate each other's differences and support one another through the good times and the bad. Most of us are immigrants or from immigrant families and have found a space to come together as one. We have professionals, students and everything in between, but we all have a shared love for music.
If you would like the chance to celebrate #WeAreTranceFamily with Insomniac, please email osteinbe@gmail.com by Friday, July 20.
---
Share
---
Tags
---
You might also like