We Are All Made of Stars: Countdown's Intergalactic Outfits
The fashion parameters for Countdown 2018, Insomniac's New Year's bash held this past December 31 in San Bernardino, were terrifically specific: wear an outfit aligned with the party's space theme and make sure it was also warm enough to withstand the night's chilly temperatures and brisk winds.
As always, our Headliners rose to the challenge, arriving to Countdown dressed as rocket men (and women!), aliens, astronauts and just generally fly looking space baes on a mission into 2019. Here are some of our favorite highlights from this celestial celebration.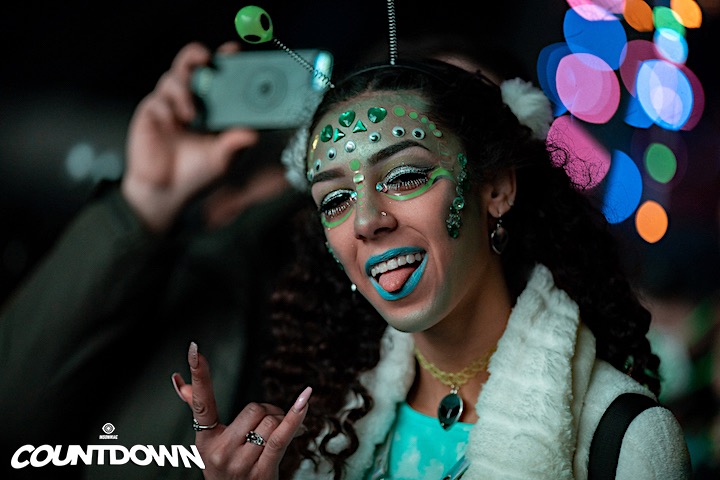 With her shimmery blue lips, sparkling eyelashes and alien-influenced headpiece and choker, we're over the moon for this Headliner's whimsically space-based look, especially because her fuzzy jacket looks warm enough to withstand the weather.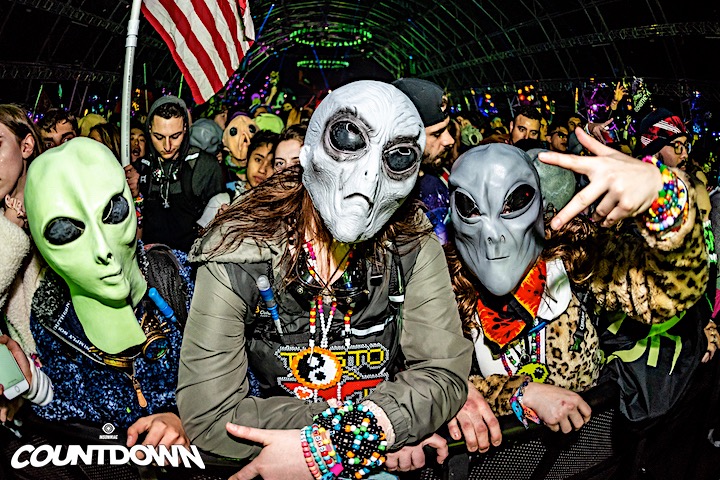 There's a lot going on here with these three alien Headliners, and we're fans of it all. The masks (or are they?!) are perfectly on point with the space invaders theme, while their jackets and hydration packs demonstrate that they're taking care of their bodies and their kandi makes clear that these rail riders have definitely touched down on Earth to party before.
Xie killed it during her golden hour set on The Nebula, and looked both extremely cool and reasonably warm while doing it. We love her festively NYE sparkling pants paired with a bikini top and the beanie and fuzzy coat that made this outfit seasonably appropriate. We talked to Xie immediately after her set and she confirmed that playing this massive show was indeed otherworldly.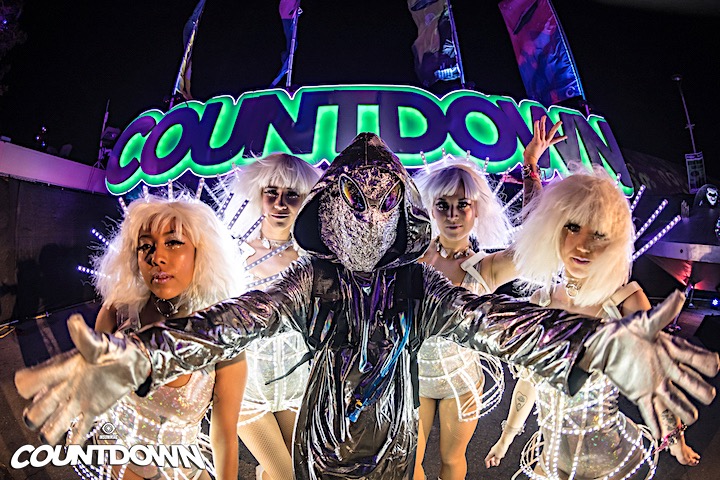 With aliens, UFOs and all things space related as the theme for Countdown, you know our performers brought it in the costume department. Escorted by this silver-suited masked man (or was he?!), these white-wigged performers were truly lit, brightening up the festival wherever they roamed and, incredibly, looking hot while braving chilly temps.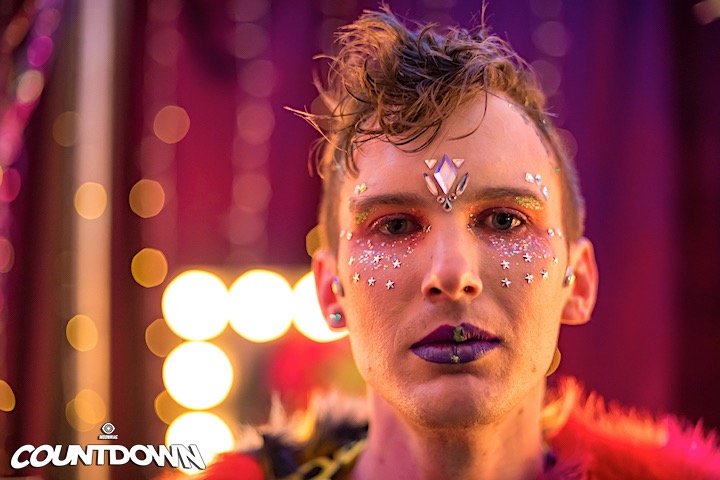 We're not sure what planet this bedazzled Headliner beamed down from, but we're sure stoked he joined us for the biggest party on Earth.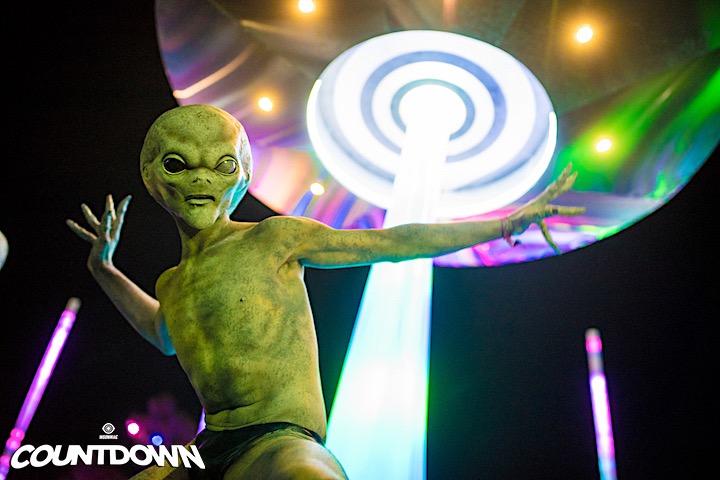 When you're a real deal extraterrestrial, the biggest fashion impact you can make is to simply wear nothing at all. We love this little green man's green speckled skin, stylishly oversized cranium (all the rage this season), and the dance moves he clearly practiced while shuttling through the galaxy to Countdown.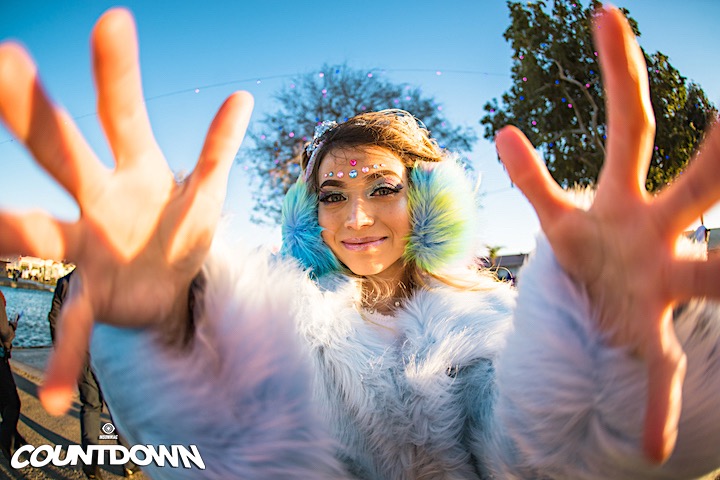 This fuzzy headliner looks like she stepped right out of Star Wars' ice planet Hoth. Her faux fur earmuffs and jacket smartly scream, "I'm dressed appropriately for the party and the weather!" while her shimmering lips, eyeshadow and flurry of face jewels demonstrate she's a real deal ice princess.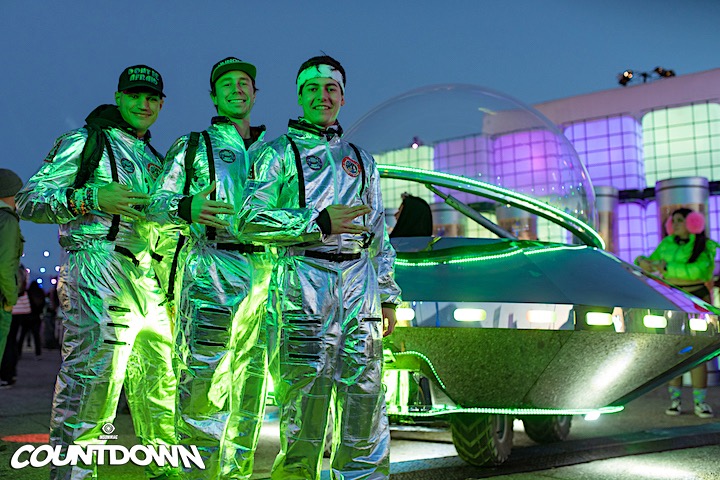 When trekking to Earth with your boys, there's no cooler way to arrive to the party than via spaceship. This trio of astronauts committed to the theme with shiny spacesuits perfect for this party mission and Vulcan salutations that demonstrate that this wasn't their first foray through the final frontier.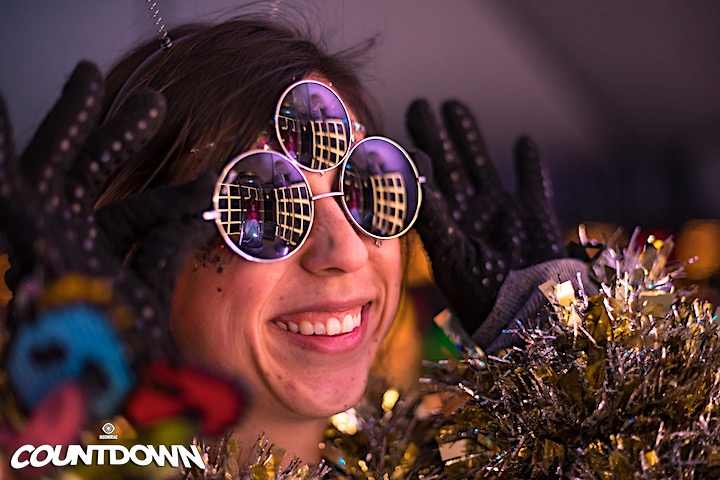 When you're an alien coming in peace to party homosapien-style, third eye protection is of the utmost importance. We're way into these flashy triple disc shades, face glitter and most of all the big-ass smile being sported by this intergalactic Headliner.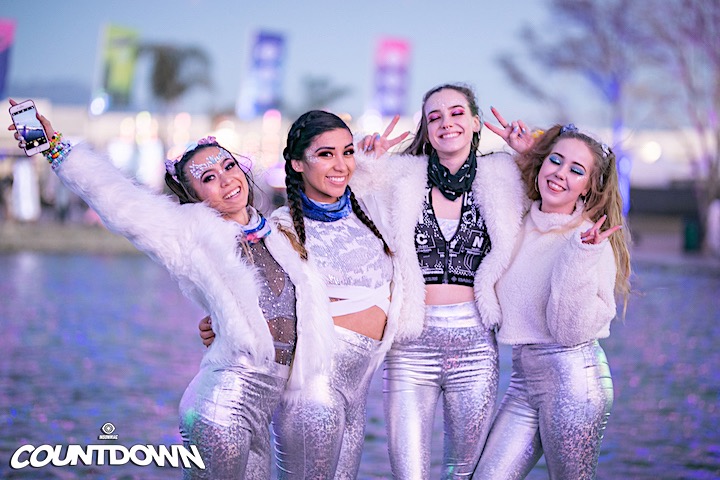 We adore the uniform selected by this silvery squad. The pants shimmer like the Milky Way, the jackets stylishly create necessary warmth, and the smiles and hand signals demonstrate that this crew comes in peace.
Follow Countdown on Facebook | Twitter | Instagram
---
Share
---
Tags