Tales From the Sort-of-Secret Book of Raves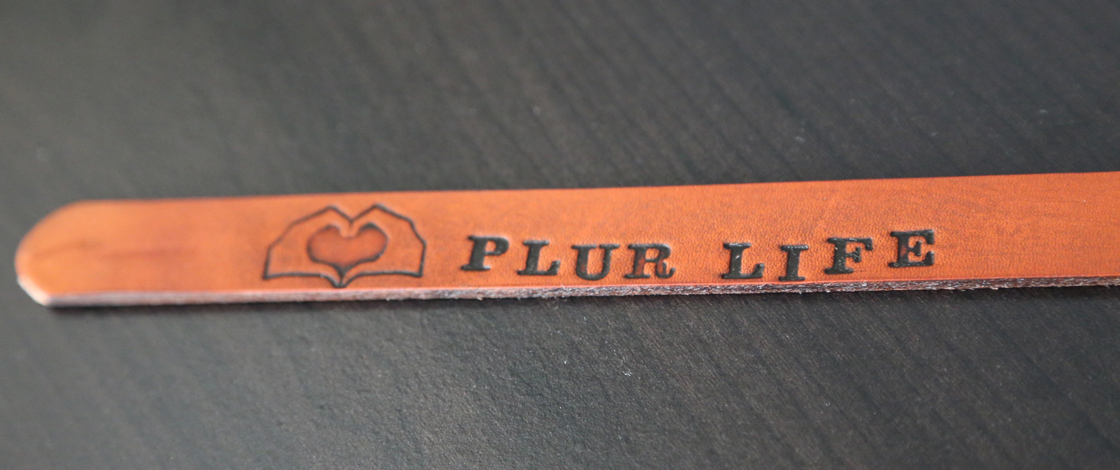 THE MIDDLELANDS! (thunderclap)
And so the prophecy was written in the Ancient Book of PLUR, that the honored guild INSOMNIAC would one day hold a great festival wherein lovers of EDM music and fantasy alike would come together under a single banner.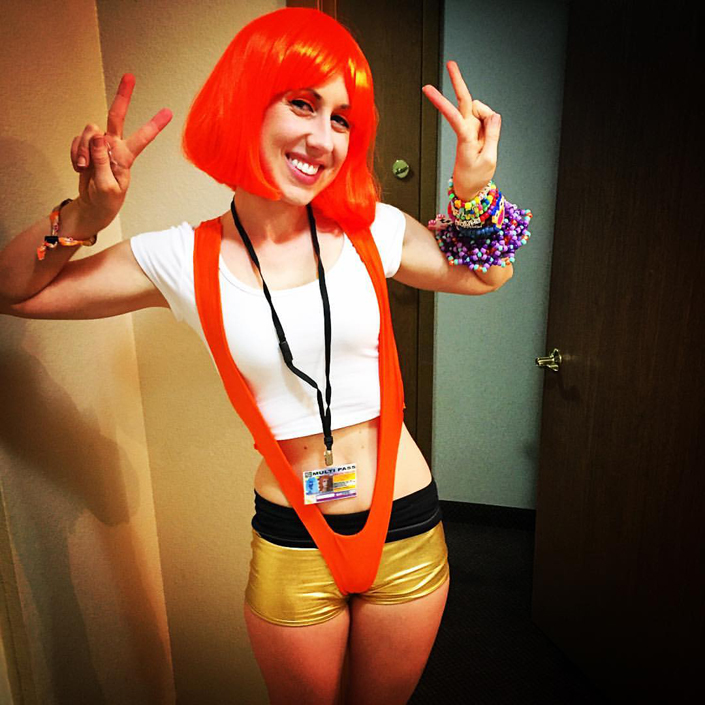 And from the West will come a gifted young craftswoman: Rachelle Pandza Padilla, (née Rachel Pandza). A tailor, a worker of leather, and a seeker of knowledge, she is accompanied by her scholar husband, Loyal Justin the Tech-Minded. Theirs is a journey of celebration: to stand as one on the sweeping Texas plains on the day of their wedding two years past, and to hold one another's gaze as the sky explodes, the barriers of sound shattering, the earth itself rent asunder by the mind-whammying beats of Zhu and his trademark axman, saxman and trumpeters.
And others. Many other DJs, bands and musicians.
"It's something I've always wanted to do. And like anything in life, it's easy to sit back and say, 'I'd love to do that.' So I sought out a teacher."
It's true. Middlelands is whipping up a lot of excitement among the dance music community and fantasy crowds alike. Bringing world-class sounds to Texas Renaissance Festival Fair Grounds—replete with castles, moats, jousting lanes and lasers—it is quite possible that nothing like it has ever been witnessed on earth before. As do all Insomniac jams, it's attracting the imaginative crowd, and Rachelle—a leather crafter with a love for romantic ages past—is putting her own stamp on it.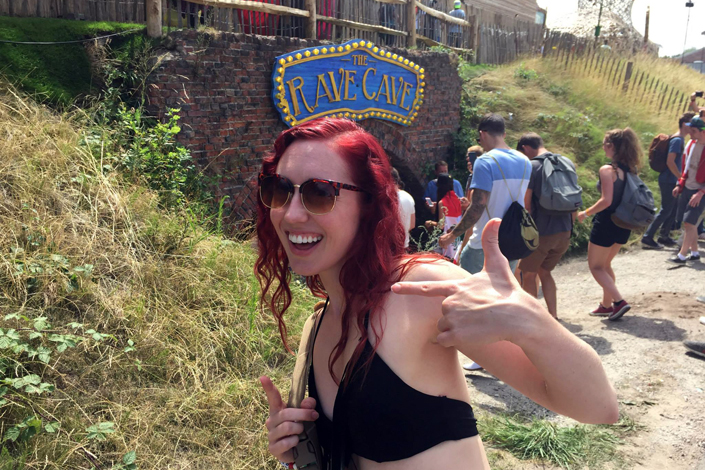 Leather crafting and design isn't something one just stumbles into. "It's something I've always wanted to do. And like anything in life, it's easy to sit back and say, 'I'd love to do that.'" she says. "I realized that with the time I waste thinking about it, I could have already mastered it." With that in mind, she set out seeking a teacher, a master to apprentice, and came up with Wayne Christensen at Standing Bear Trading Post in Los Angeles.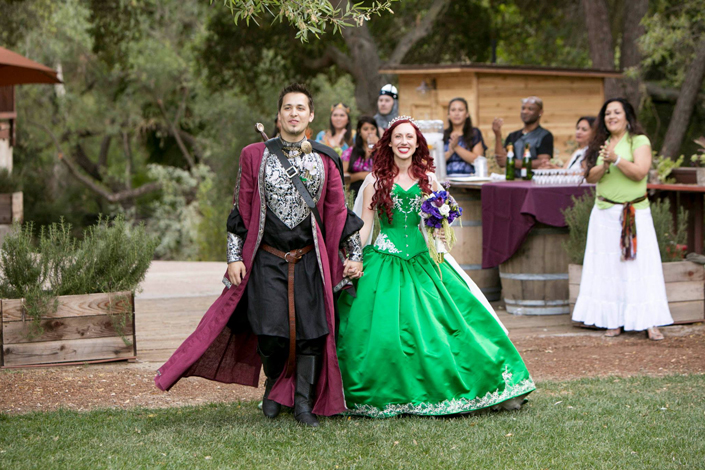 "I just started learning, really getting into it. Now I make my own corsets. I have PLUR-inspired pieces: purses, belts and accessories. Doing something so exact really digs into your left brain, to just sit down and fully concentrate on something so intricate. It just takes time. And when you hit that groove, it's very relaxing." She's currently building a website to help her get her leather pieces and rave clothing out there, and she welcomes the curious to her Instagram feed.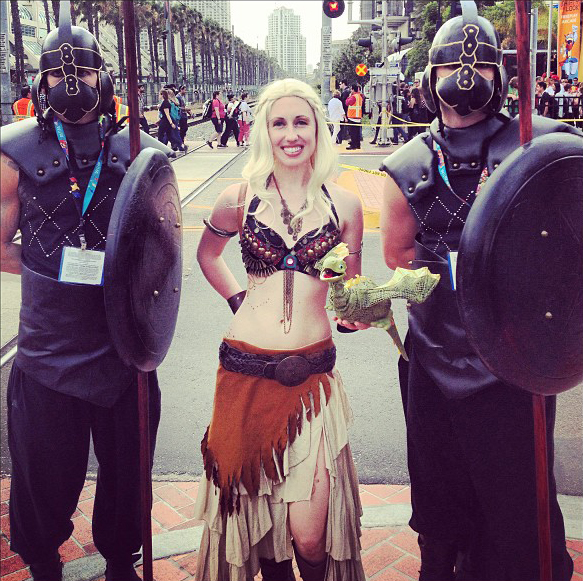 All work and no play, however, leads to a dull lass, and that ain't happening. She and Justin are coming heavy to Middleands. "Can Illenium live up to the hype? Seven Lions is kind of a must-see, because the visuals of his performance are synchronized to be this beautiful emotional ride," she says. "I would love to see NGHTMRE and Keys N Krates and What So Not, because their creativity is bound to translate well to the setting."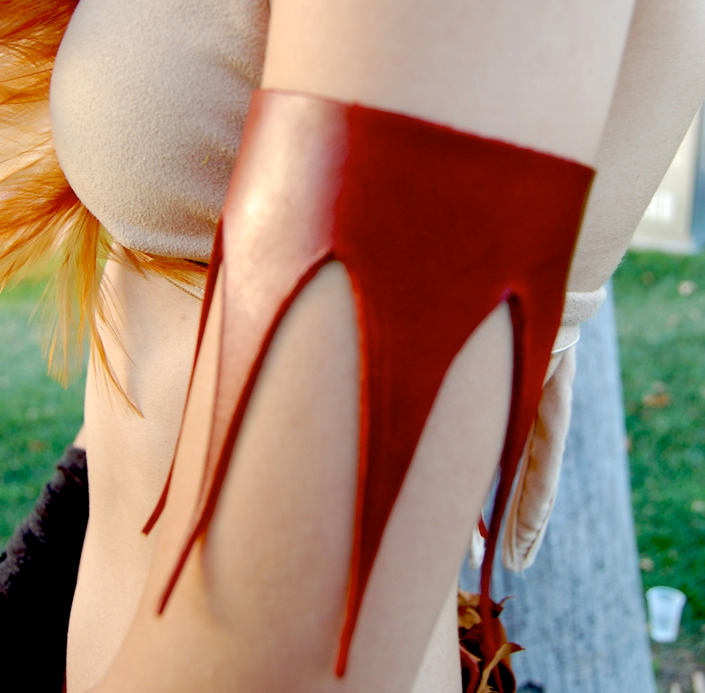 The unique mix of hard, uplifting and "Texan" artists have got a lot of headz awhirl. Even if it weren't their second wedding anniversary on May 5, it's pretty likely that Rachelle and Justin would have joined the pilgrims flying, trekking and teleporting into the Fair Grounds outside Houston. "I'm excited, because the festival is such a unique blend of different types of artists—from genres like drum & bass, dubstep and trap/hip-hop, to some more off-the-beaten path type of artists with a more chill vibe."
Of course, there'll be the mainstage artists—like Kaskade and Major Lazer, who are sure to send fireballs, magic missiles, and other cosmos-flaying magic into the upper atmosphere. But that's just how it is at your average Insomniac whip-up. And that's exactly what has Rachelle taking her work on the road.
"I saw that the festival was happening on May 5, which is our wedding anniversary. I knew it was meant to be and that we had to go. We are super excited to meet all the Texas ravers and experience all the fun activities the festival has in store!"
As this tale ends, the real story grows ever closer. Men, women and creatures of all sorts and sizes are readying themselves from coast to coast and from tip to top of the Americas and beyond. Those daring adventurers willing to make this journey of discovery are girding themselves for expansion of the mind, body and spirit.
In melding these two different-yet-alike crowds, the sheer joy sparking off of Middlelands may very well eclipse the Great Texan Chili Cook-off of 1958. It's been rumored that nearby townships are building underground bunker/shelters already. The die has been cast, the prophecy written, and the stone tablets carved. Rachelle Pandza Padilla the Very Skilled will be there, along with Loyal Justin.
Will you?
Watch Rachelle in this parody of Adele's "Hello," set in the world of Game of Thrones.
The first-ever Middlelands takes place Friday, May 5, through Sunday, May 7, 2017, at the Texas Renaissance Festival Fair Grounds in Todd Mission, TX. For more information, visit the official website.
Follow Middlelands on Facebook | Twitter | Instagram
---
Share
---
Tags
---
You might also like