Moon Boots' 10 Most Memorable Tour Moments
Whether it's his radiant remixes, otherworldly originals, or parallel persona (just take a look at his Facebook bio), Moon Boots has a good thing going. A member of the French Express label along with fellow producers (and friends) Perseus, Jonas Rathsman and Isaac Tichaeur (more on them below), Moon Boots is all about space and sound exploration. Just give his remix of CHVRCHES' "The Mother We Share" and his latest single "There's No Love" a spin and you'll know why his groovy, graceful tracks are like a shooting star in a sky full of heavy-hitting big-room tracks.
He's currently orbiting the globe on his first headlining North American tour, so it was only fitting we asked him about his 10 most memorable tour moments. To get in on some Moon Boots action, get tickets to his show with Henry Krinkle at Sound in L.A. tonight and read about his most meteoric moments below.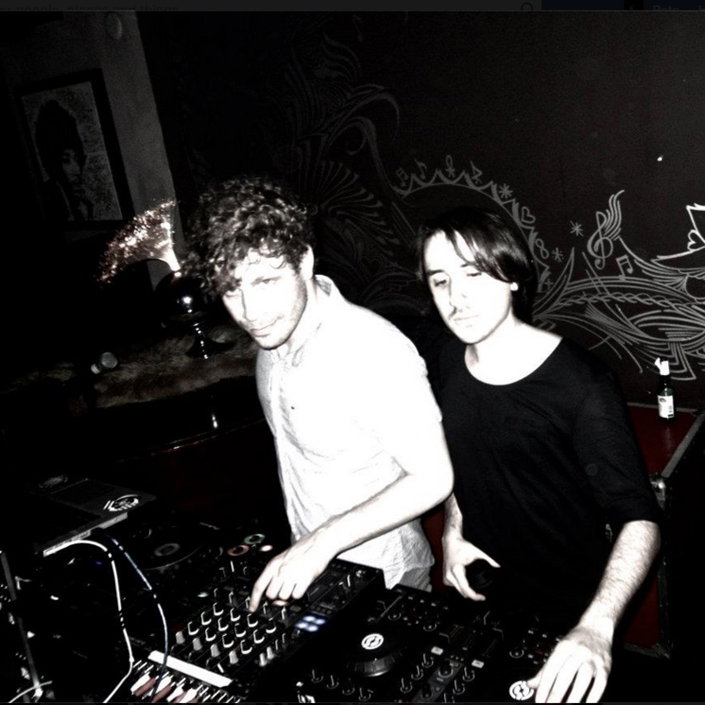 Where: Bardot (Miami, Florida)
When: June 2012
This one's from my third gig ever, playing with my main man Perseus in Miami. Gosh, we were so cute back then.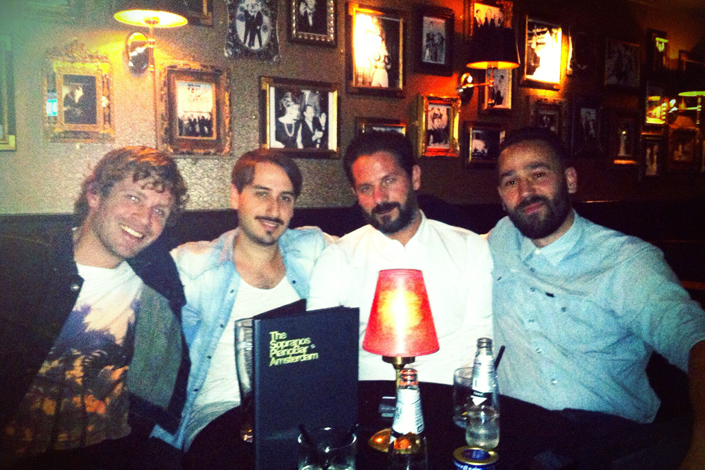 Where: ADE (Amsterdam, Netherlands)
When: October 2012
The Magician's Magic Tapes were a huge part of how Jonas Rathsman and I got our initial exposure, and he also invited us to play his party at Amsterdam Dance Event. What a gentleman!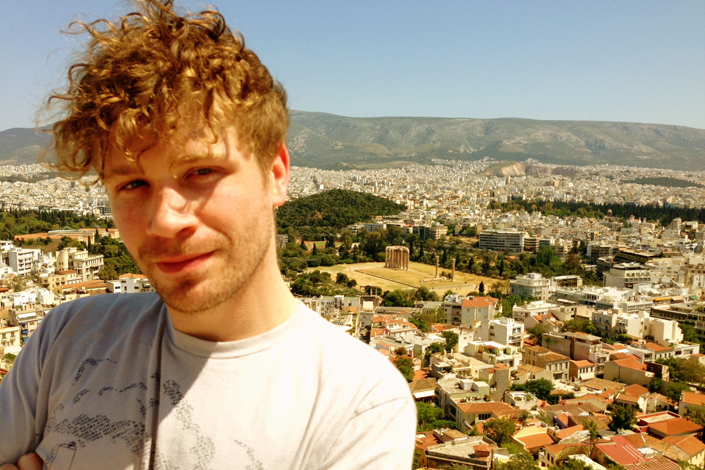 Where: Acropolis (Athens, Greece)
When: April 2013
This was taken atop the Acropolis on a "day off" (though I believe I played Manchester later this same evening). It goes without saying that Athens is a magical place, and I'm eternally grateful I've been able to travel to places like this for my "work."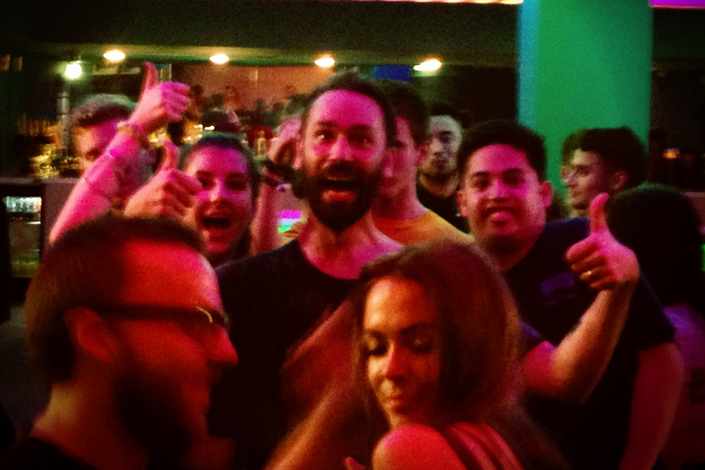 Where: Mint Club (Leeds, UK)
When: October 2013
This was taken at the end of the night with the lights up and Jonas' (then brand-new) single "Feel What I Feel" playing in the background. He's probably going to kill me for putting this online, but he knows how much I love him, and this night was absolutely epic.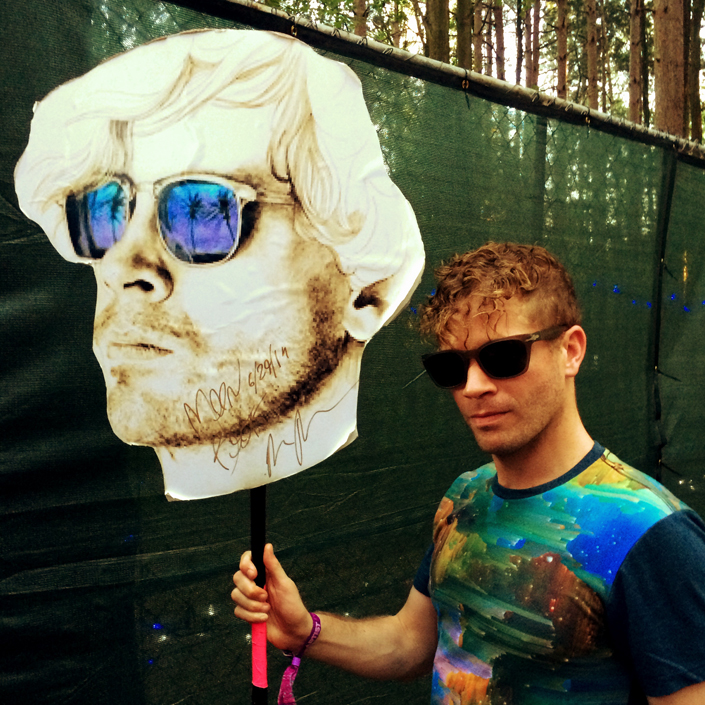 Where: Electric Forest (Rothbury, Michigan)
When: June 2014
All weekend long, my friends were telling me that a crew of people were going around Electric Forest with a Moon Boots totem. This was my first summer playing a lot of festivals, so at first I had no clue what they were talking about. It was kind of a given I had to take this photo!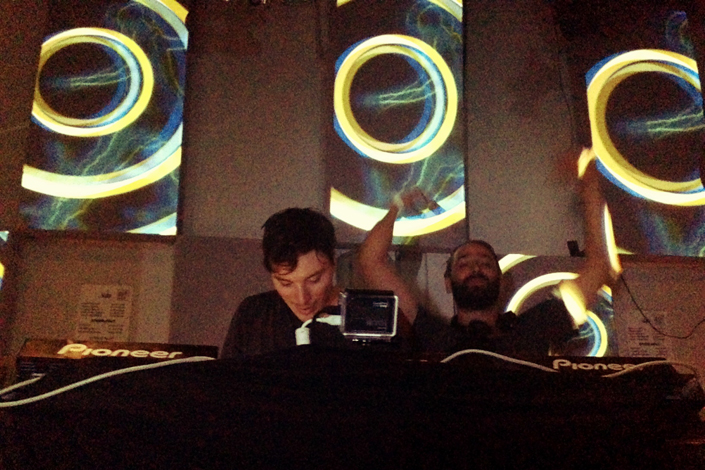 Where: Sankeys (Ibiza, Spain)
When: September 2014
Jonas, Isaac Tichaeur and I were supporting Duke Dumont this night, and I danced in the front as they closed it out. This was my first time playing a big room in Ibiza—a huge milestone for any DJ!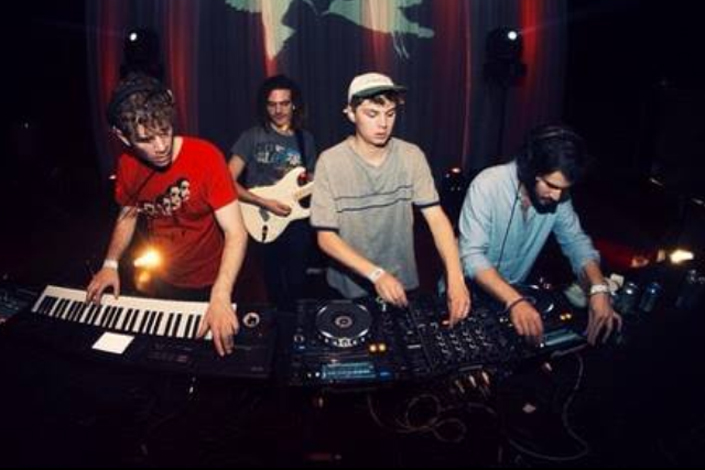 Where: Le Bikini (Toulouse, France)
When: October 2014
Though I come from a band background and have played keys my whole life, I hadn't played them live in years until I was prodded to by FKJ last month in Toulouse (that's him, Le Crayon and me in the photo). I'm planning on doing much more of this in the future.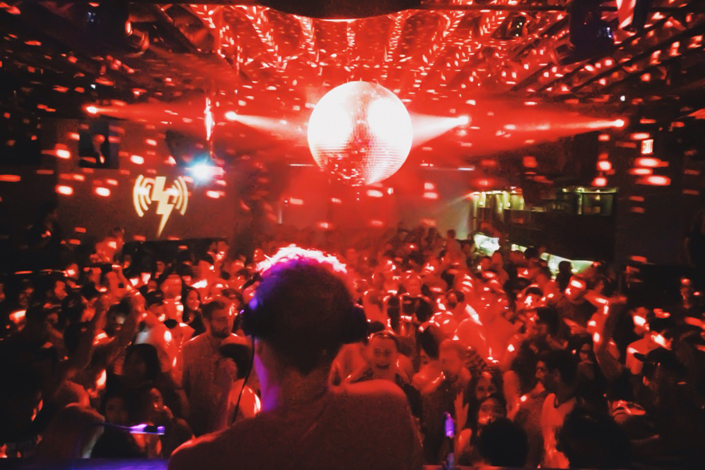 Where: Verboten (Brooklyn, New York)
When: September 2014
The obligatory crowd shot, taken from a place that's always been super cool to me and pushes me to perform my best sets, Verboten.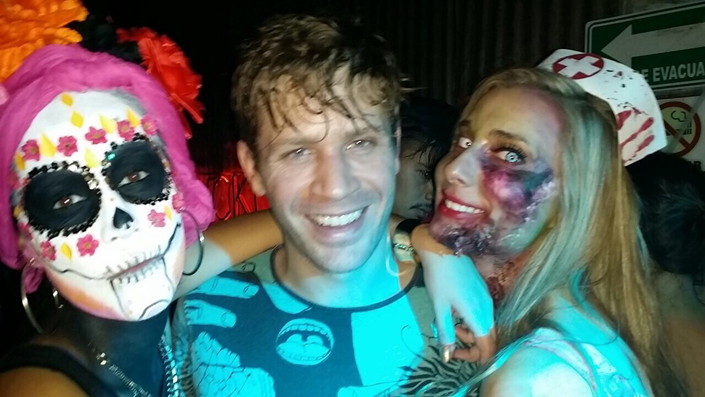 Where: Walther Roma (Mexico DF)
When: Halloween 2014
This was taken right after I finished playing this Halloween in Mexico City. I love that in Mexico, people try to scare the hell out of each other on Halloween—not like the ironic, kitschy sluts we've all become in the states. Maybe this picture doesn't quite do this justice; you'd have to see it to believe it.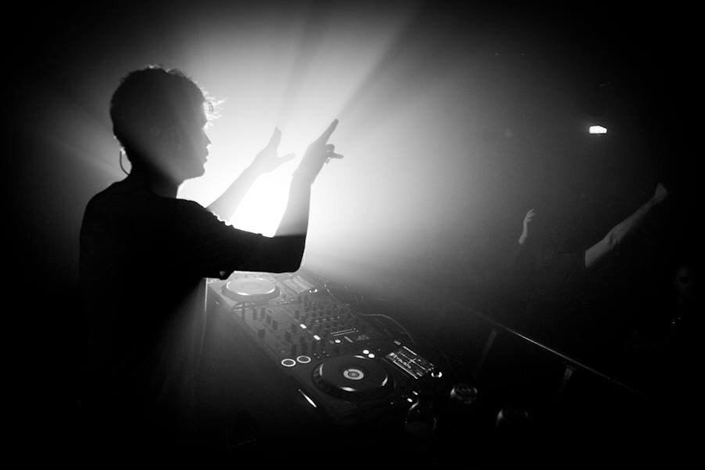 Where: Warehouse Project (Manchester, UK)
When: November 2014
This was from last weekend, and I absolutely went for broke on this set, playing only my darkest and dirtiest tunes. The Warehouse Project is legendary in the UK; I don't know how they pull it off every week.
Follow Moon Boots on Facebook I Twitter I SoundCloud
---
Share
---
Tags
---
You might also like