Martin Garrix: Currently in Orbit, Coming Down to Earth for EDC Japan
It isn't a walk in the park. Admittedly, though, there are worse things to do while on planet earth than carving your face onto the totem pole of modern EDM. As any vet will tell you, our genre of music is tough for newcomers, as it relentlessly celebrates its old-school heroes and is under continual frontal assault by every well-meaning Tom, Dick and Jane with production software in their basement. However, Martijn Garritsen—aka Dutch kampioen (champion) Martin Garrix—built his very own success cannon, loaded himself in, and lit that bally fuse.
Currently he's in orbit somewhere over Europe.
At the tender age of 20, he's enjoyed a clutch of Beatport chart-ers, launched his own record label, and perhaps most impressively, was named the world's top DJ last year in DJ Mag's annual reader poll. In April, he'll be at the decks at our first annual EDC Japan. How is the in-flight service on his rocket ship to fame? And en route, what is he getting up to behind the scenes?
Carry on, dear reader! Carry on.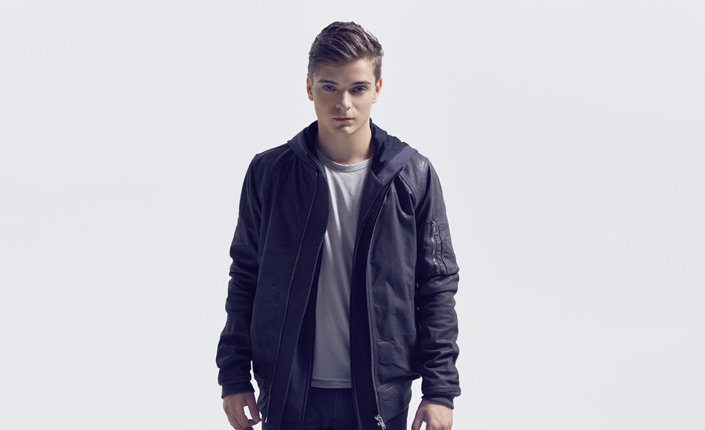 Here's a question one doesn't hear often: You climbed Mount Kilimanjaro. What prompted that?
It honestly was a very spontaneous idea that my friends and I came up with during a dinner. I was thinking too lightly about it. I went there without any preparations, and it was one of the most difficult experiences, both mentally and physically. When we came closer to the top, the air got thinner, and you get the worst headache. Mentally it's quite confronting, since you're alone with your thoughts all day while climbing. We reached the top and saw the sun come up. Looking back, it has been one of the greatest experiences of my life so far. I'm not sure if it changed how I look at life, but it definitely gave me some time to put everything in perspective.
You produce a lot of your own material. Was that a struggle starting out?
Yes, I guess it's always struggling at the beginning when you start with something new. I was very young when I started making music. First I played guitar, so that helped me a bit when I started producing music on my computer… But the first years I was just playing around with different sounds and was trying out loads of different stuff. When I became better at it, I started to actually make songs and develop myself as a producer more and more.
Your recent single "Scared To Be Lonely" has an excellent pop roll to it. You collaborated with Dua Lipa on it. 
Working with Dua has been an absolute pleasure. She's not only incredibly talented but she's such a dope person. We get along super well and everything has come so naturally to us. When I came to Dua with this song, she really elevated it to the next level with her voice.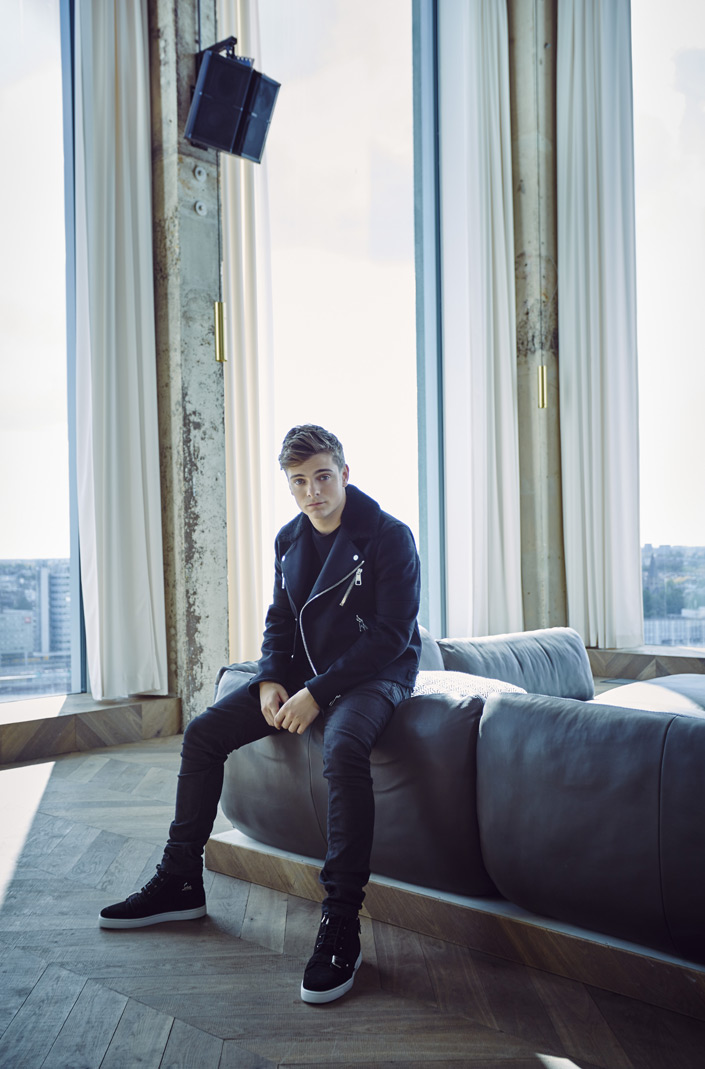 You've just accepted some Ibiza stuff—residencies and whatnot. How does that island planet track through fresh eyes and ears?
I think Ibiza is amazing. During the summer it basically has everything: nice beaches, sun, and parties everywhere. I mostly rent a house and have my friends and family come over.
What do you get up to for fun?
I love extreme sports like snowboarding and flyboarding—and spending time with my friends in general. When I'm home in Amsterdam, we spend time everyday!
Is your family involved in your career?
I'm very close with my family—they've given me a lot of support throughout my career. And my dad helps me out with business stuff as well.
Who was the first DJ you saw out, or heard, and said to yourself, "Yeah, I'm doing that."
Tiësto was the one who inspired me into starting with electronic music. When I saw him perform at the Olympics, I thought to myself, ''This is what I want to do"—not even with the initial thought of becoming so successful as I am right now, because I never expected that to happen. I just started listening to electronic music and gradually started to produce myself.
You're playing EDC Japan, which is a completely new event and is sure to be mad! What has your Insomniac experience been to date?
I've played EDC New York before, and it was amazing! I love the variation between the different events. The adrenaline that you get from playing a massive show is like nothing else!
What's your residual feeling about being named the #1 DJ of 2016 by DJ Mag?
It's a crazy feeling. I'm really honored, but on the other hand, it feels kind of weird to have a position "above" some of my heroes, like Tiësto. I would never place myself above them. But it honestly has not affected me, I'm still the same person!
Electronic is a genre that's really "made" by fans. It's the scene that celebrates itself. How important are the fans to you?
They are everything. Fans are basically the building blocks of your career. It's great to know that there are people who support you and are just as excited for your music as you are.
So. Fans. Go find out for yourself at the brand-spanking-new EDC Japan on April 29 and 30.
Follow Martin Garrix on Facebook | Twitter | Instagram
---
Share
---
Tags
---
You might also like