Legal Weed: Fact and Fiction in Las Vegas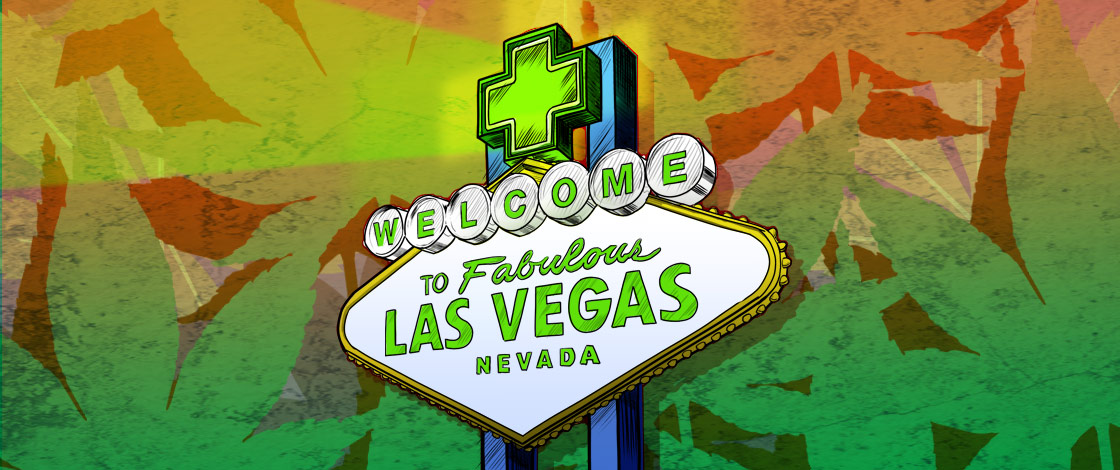 Since Nevada voters passed a ballot initiative last November approving cannabis for recreational use, there's been a booming interest in "weed tourism"—people visiting from other states and countries, interested in smoking legally, whether for medicinal or other reasons. No doubt more than a few friends coming to EDC are curious, too.
But there are a lot of misconceptions and misinformation floating around, so we thought it might be a good idea to talk to some local industry experts—Paul Schloss, President of Redwood Cultivators (who grow Willie Nelson's strains); Andrew Jolley, CEO of the Source dispensaries; and Katy Bruce, a local cannabis industry consultant—and sort out fact from fiction.
Q: So, is it legal for anyone to smoke in Las Vegas now?
A: Well, no—sorry. The November ballot initiative made certain things legal starting this year, but local and state governments are still figuring out exactly how that will work. And yes, the federal government still disagrees.
Q: I have a medical card from my home state/country. Can I smoke in Nevada? Can I buy there?
A: Yes. "We have reciprocity," explains Schloss. "We can accept medical cards from any state or country, accompanied by proper ID." Of the 22 states with medical cannabis laws, Nevada is the only one that does this.
Q: I heard that anyone with a medical card can legally grow their own weed.
A: True—up to 12 plants right now. However, says Jolley, "at the end of this year, that's changing. If you live within 25 miles of a dispensary, you're no longer allowed to grow your own."
Q: What if I'm visiting from another state and don't already have a medical card?
A: Actually, you can get one here. Says Schloss, "If you have ID from a state that has a card program, there are California-licensed doctors here that can get you a California card on the same day."
Q: What about for edibles and CBD products—and what's the difference?
A: There are many varieties of edibles—mostly candies and cookies infused with THC—all requiring a medical card for purchase. "It's an issue that requires a lot of education," Jolley admits, "because it's easy to take too much."
CBD products (mostly) don't contain significant amounts of THC, the psychoactive part of cannabis. They are generally for analgesic pain relief. Currently, you do still need a card to buy them in a dispensary. But some alternative places in Las Vegas are starting to carry CBD, such as the Juice Standard, which can even add it to your smoothie or cocoa.
Q: Does it still make sense to pay for a medical card if "recreational use" is around the corner?
A: Yes, actually, which explains why Schloss says, "New Cards right now are at an all-time high. There's only sales tax for medical—no additional taxes. Also, medical is allowed to purchase and possess 2.5 ounces every two weeks. Recreational users will be allowed to buy and possess one ounce at a time."
Q: Okay, say you have a card. Can you light up anywhere—like at the Speedway?
A: No. Says Jolley, "Under the medical program, you're only allowed to consume in private—no public spaces. It will be the same for recreational, unless a bill in the Nevada legislature right now is passed, allowing for consumption lounges and in public spaces, like concerts."
Q: How do I choose what dispensary to go to?
A: Says Bruce, "There are a number of really great dispensaries. Don't go to the ones that look shady. Go to the ones that have the big advertising. Join their rewards programs—being a member means you'll always have quality product, you can trust them, and if you ask for something specific, they will probably look for it."
A: Yes, if you have a medical card, there are several delivery services available in the area.
Q: Are there hotels where it's okay to smoke marijuana?
A: That's a tough one. It's definitely not okay at any hotel with gaming, because that's governed by federal regulations. You may be able to find something 420-friendly privately, but we're not aware of a reliable portal for that. One source basically recommends you find a hotel with balconies. Some Colorado-based cannabis hoteliers have expressed their intention to get into the Vegas market, and Bruce is also putting together a plan for medical tourist hospitality. "Pot tourism could be huge here," she says. "This could be the next Amsterdam, if we wanted it to be."
But we're not there yet.
---
Share
---
Tags
---
You might also like