Learn the Art of Creating Music—No Experience Needed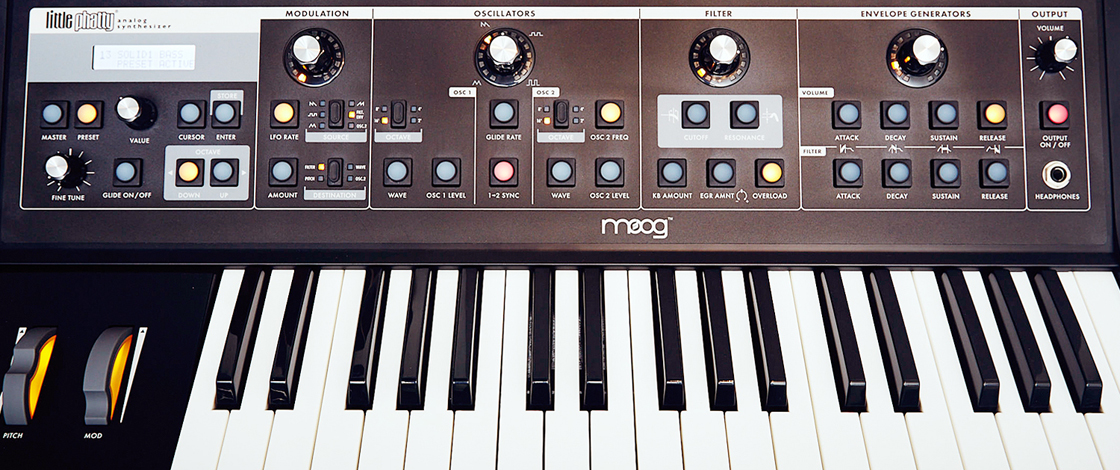 Growing up, you played soccer instead of taking piano lessons, or you lacked the patience to master the chords on your big brother's guitar and opted to read comic books instead. Whatever the reason, you never ended up learning an instrument. So, when you found yourself drawn to music years later, you figure you had missed the boat to becoming the next Bowie or Beyoncé.
This is true for most of us, but while that door might have closed, now there's a window. With the rise in affordable music production software, entire albums are now conceived, produced, and distributed from a laptop. You no longer have to be a classically trained musician, let alone a virtuoso, to get involved. One company championing this message is a boutique electronic music production and DJ school known as the Foxgrove, located in the NoMad neighborhood of Manhattan. Founded by notable record producer and songwriter David Maurice and ex-advertising executive creative director of Razorfish, Natalie Lam, the Foxgrove is a one-stop shop for the curious novice.
While I have personally been playing records for more than a decade, my production skills are limited at best. I recall just how difficult it was to wrap my head around the basic elements of electronic music production, including MIDI, DAWs (digital audio workstations), and soft synths. It was so frustrating, in fact, that I decided at some point that it was too time-consuming and not particularly fun for me. While the DJ landscape shifted toward production as a prerequisite for advancement, my peers progressed while I floundered. I didn't see why DJing could be so fun and natural to me, but production so foreign. Of course, I tried taking a class or two, but it was slow going. My peers were more advanced, the lessons intimidating, or the instructors too technical for a beginner such as me. It was like enrolling in the advanced Mandarin course while I was still learning to count to 10. I can only conclude that what was missing was the right teacher, the right curriculum, the right environment, or some combination of the three.
When I heard about the Foxgrove opening in my neighborhood, I had to pop by. I visited on a lazy Sunday afternoon, and Natalie was kind enough to give me a brief tour. I was pleasantly surprised. Rather than a room soldiered with rows of worktables covered in fancy equipment, I stepped into a welcoming lounge with brushed oak floors, distressed leather furniture, incense, and a fridge stocked with snacks and sparkling water. The connected classroom holds a large, reclaimed-wood table fed by ergonomic chairs and sprinkled with slim Apple monitors, the latest flat-panel Ableton Push MIDI controllers, and sleek black-on-black headphones. The space was more likely to be found in Dwell magazine than DJ Times.
During our chat, Natalie gushed about putting the creation of music back into people's hands by making it fun and accessible to everyone. The pitch felt genuine, and I was curious to see how one of the Foxgrove classes would differ from my past experiences. She invited me to attend their three-hour 101 course, An Introduction to Electronic Music Production.
The prospect of throwing my hat into the ring again was motivation enough, but I was also curious to see how the other students fared. Following work on a Thursday evening, I joined my fellow students at the Foxgrove—excited, but not expecting to learn too much in a mere 180 minutes. Our instructor Ben was a bearded, hipsterish guy in his mid 30s, with years of experience playing in bands and writing music. He started things off by going around the room, having us introduce ourselves to the class by our hometown and job. The cross-section was superb: someone in banking, someone in marketing, students, a photographer… from Seattle, Miami, Chicago, Los Angeles. The age ran from 21 to 45, with an equal number of women and men. Afterward, Ben gave a lightweight slideshow history of electronic music, in which he managed to connect the dots between an obscure Russian electronic music instrument from the late 1920s, the theremin, and Daft Punk, keeping everyone's attention.
We were then introduced to some of the most popular production tools of choice for electronic music today: Ableton Live, and Ableton's latest MIDI controller, the Push. Rather than starting from scratch, the application was preloaded with 100+ clips of drum loops, vocals, melodies and sound effects, all grouped by color for easy readability. In digestible five-minute lessons, we were given time to explore sections of the library by triggering the clips in our headphones, using the Push, with backlit buttons color-coordinated with the screen.
After a simple lesson in how to use the drum sequencer preloaded with drum hits, we were each given five minutes to come up with as many 1–2-bar drum loops as we could muster. Everyone knocked out at least three. There was no time to overthink or be too critical. The feeling was that we were just sketching with broad strokes and need not take things too seriously or allow ourselves to get bogged down. Our instructor was friendly, engaging, and most importantly, able to keep things moving. If someone got a bit worried or exhibited the slightest sign of stress or intimidation, he was over their shoulder immediately, cracking a joke to lighten the mood, and magically diffusing the situation.
We soon moved on to combining our own drum loops with sounds from the prerecorded library and roughing out the basic elements of a track (chorus, bridge, refrain….) as instructed, in record time. In the end, we all had 10 minutes to work on arranging and recording a two-minute portion of a song to share with the class on the big room speakers. The results were impressive, to say the least. Everyone came up with something that had incorporated the structures discussed, represented each individual's own musical tastes, and made it clear that we all had a little bit of Bowie and Beyoncé in us. I can't wait to sign up for my next class!
Follow the Foxgrove on Facebook | Twitter
---
Share
---
Tags