Kaskade, Dimitri Vegas & Like Mike, Ferry Corsten, and More Talk Happiest Moment in 2016
Upcoming Event
We shouldn't have to remind you that the year is already zipping by. In the four short months already crossed off on the calendar, one burning topic in dance music has raised serious cause for concern: the persistent problem of DJs and their mental health. Many artists have bravely stepped forward to address the issue (see what Sasha and Laidback Luke have added to the ongoing discussion), with the trials and tribulations of in-demand artists being put under a magnifying glass for the first time. While it's nearly impossible to turn a blind eye, we're going to take the next few minutes to put the other side of the stick in clear focus.
We've hit up a few of our friends from the EDC New York lineup and asked them to put their most positive experiences from 2016 on blast. From Ferry Corsten hitting the slopes for his first ride of the year, Chris Lake breaking in his new L.A. digs, and the Magician handing the keys to his car over to a fan, we have plenty of bright and shiny reminders of just how awesome it is to be the music makers and dreamers of dreams. Bless up.
What was the happiest moment for you in 2016 so far?
Ferry Corsten
Where do I begin? Outside of my producer life, my happiest moment of 2016 so far was the first time I stepped on my snowboard and went down for the first time again after a year. Had a blast listening to the wind and the sound my board made in the snow while carving my way down. No music, just the elements. After a whole day in the cold fresh air, I took a dive in the pool and Jacuzzi and had an amazing dinner with my family. After that, the lights went out at 9pm. Ready for the next day. In the world of Ferry Corsten the producer and DJ, my happiest moment of 2016 so far was the first time I performed my Gouryella show at Atlantis in Sydney, Australia. After two months of crafting up a show, reproducing all the old Gouryella tracks, new tracks, extra show elements and visuals, it was just amazing to finally put all this into practice. After the show, I had a little celebration with the team. Next day was preparing for round two in Melbourne, which was amazing as well.
Don Diablo
My happiest moment of 2016 was when I celebrated my birthday at home with my mom, my brothers and my best friends. I have been away from home for my birthday a few years in a row now, and it was a special moment for me to have everyone together in my house. I don't get to spend a lot of time with the people that I love most, as I am mostly touring or in the studio, so having everyone there with me felt like the biggest present I could have ever gotten. You really start to appreciate little things like that when you live this life. After dinner, I jumped into a plane with my crew and played an awesome rave in Scotland. I even got to cake someone in the face and managed to hit a bull's-eye, so I can check this off my list as well now. Definitely the best day of 2016 so far.
Seven Lions
Going to the snow with my wife and my dog. Mount Pinos, California. My wife Emma and our dog, Khaleesi. I am happiest when it's just Emma and Khaleesi, and we are out exploring.
Chris Lake
I bought a house in L.A. over the holidays and moved in at the beginning of the year, so that's been pretty awesome! I love living in America, so it's nice to have a place to call home. I was with my wife and dogs, of course. I don't think what happened right after was very glamorous, though! It involved lots of boxes and stairs. I'd prefer this to be the last move I ever do, if possible.
Kaskade
This past February I announced to my audience that I'd be performing my largest solo headlining show to date at the Los Angeles Convention Center on May 7 with #KaskadeLA. There was this swelling effect, like a wave across all my social platforms. Twitter lit up. Facebook lit up. People were trying to put all the pieces together everywhere in all the comment sections. What's he doing? When's he doing it? Should I go? What should I wear? I was watching it, wondering is this going to keep getting bigger or just break and ebb? How hard am I going to have to hustle to sell out this venue?
Any time tickets go on sale for something I'm so invested in, it's like watching the most epic reality-TV show. When the flip is switched, it's a do-or-die moment. You can almost immediately tell if this is an event that is going to work the way you imagined it would, the way you know it should—or if the message got lost somehow.
A few minutes before tickets went on sale I poured some cereal in my bowl and set up my laptop on my kitchen counter. I was talking back and forth with fans online through Twitter and then it went down. I sent the link out, the tickets went live and everything went insane. It went completely mental. People were scream-tweeting that the site was down, that the tickets weren't available. And others were posting pictures of their tickets with great emoji passionate flair, saying "YES THEY ARE KEEP TRYING!" like this great online team sport.
With #KaskadeLA, I sold out LACC in under an hour. The message had not been lost—my audience was right in step with me and knew that I was—and am—intending on delivering something historic on May 7. When I received the information that the tickets were officially gone—in what seemed like only minutes after they'd gone live, I ripped my shirt off and whipped it around my head in a helicopter motion while screaming "Wooooooo!!!!" In my backyard like a wild banshee. It was the happiest moment of 2016 so far, easy. No sense in playing it cool.
Dimitri Vegas & Like Mike
One of the most exciting moments of the year was during NYE, where we had 500,000 in the streets of Brazil dancing to our music. But a few days later, that moment was eclipsed when we learned that "Higher Place" went #1 on Billboard's Dance Chart. We were in L.A. at the time. After texting Ne-Yo to tell him thanks for being on the track, we had a huge party at the house to celebrate.
Herobust
To me, the most rewarding part of being an artist is witnessing how my music brings people together. The moment I felt this the most was at the release party for my latest EP, I'm Aloud. I was so stoked on all the new music I was making. Finally working with Mad Decent was also a longtime goal for me. On top of that, I got to celebrate the release in my hometown of Atlanta.
We pulled out all the stops. We had crazy custom ATL production, photo booths, tons of surprise guests, and even free pizza in the parking lot for everyone after. I really wanted to show my appreciation for their support from the start.
It's awesome every time I play Atlanta, but this time, I could really feel the strength of the community we were building. There were people from all over, even some heroes that came all the way from Alaska. People were telling me it was their sixth or seventh Herobust show together, and I could really see different groups of people that the music was bringing together.
It was beautiful. I can think of no better way to share my music with the world. Likewise, I can think of no better group of people to share this moment with.
The Magician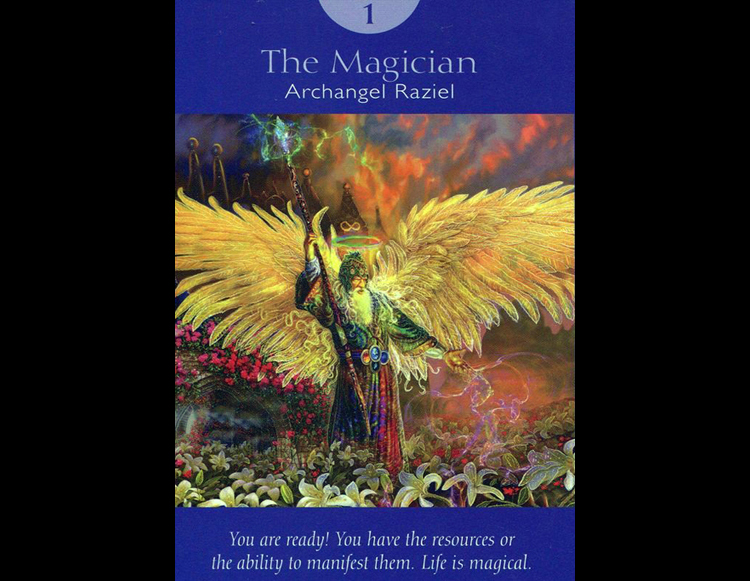 It was in Miami, one week before Music Week. I always come for two weeks during that period and bring my little family with me. Late afternoon it was quiet, and we had a walk on the beach, my daughter and me. She is 2 ½, and she was realizing what a beach is with the sand, the sea, the waves, the shells… It was amazing to see her so happy!
TJR
The happiest moment of the year was giving my old car to a fan! He was actually the mechanic at the shop I used to take my car to here in Los Angeles. It just so happened during the time I was trying to decide if I should get a new car, he tweeted at me asking if I still had my old car, and if so, he'd love to own it. It was perfect, because the car had a lot of problems and he could fix them, would be a fun project for him. So, he met me at my studio, and I handed him over the keys to the bouncemobile.
---
Share
---
Tags
---
You might also like