How the Rave Community Helped This Dancer Overcome Her Darkest Hours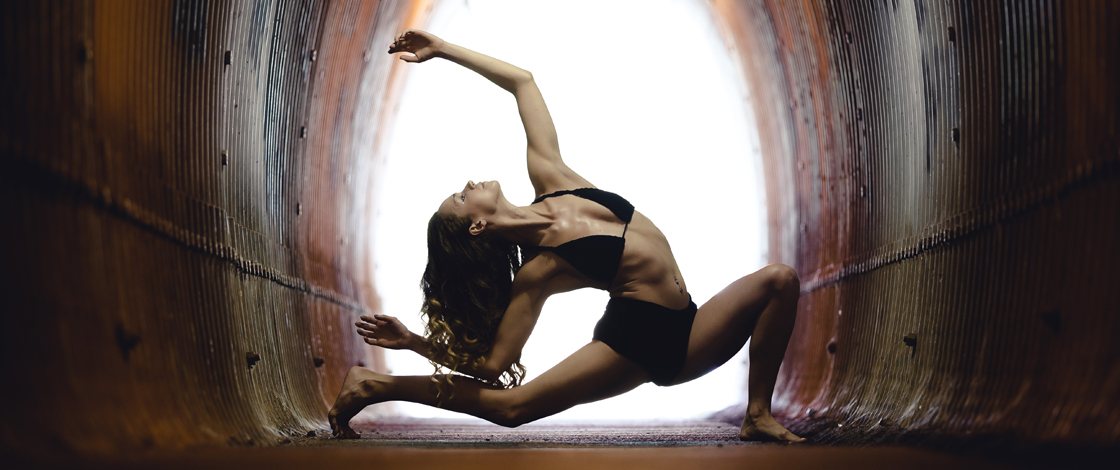 That talented 21-year-old in the image above has a neurological disorder.
Gabby J. David cuts shapes and shuffles like a champ while suffering from CRPS, or Complex Regional Pain Syndrome. It's a chronic condition that most people, including doctors, don't know much about. Lack of awareness was just one of the challenges Gabby had to face when her world was rocked by an accident that caused her CRPS back in June 2014.
When Gabby heard a crack in her foot during a rehearsal for a national dance competition, she didn't know what was wrong, but the pain was unbearable. There was no way for her to see a doctor during the touring show, and to make matters worse, she didn't have health insurance.
"As a dancer, you get injuries all the time," Gabby explains. "It's not okay to do, but I just kept dancing on it."
She decided to write off the pain as a sprain and finish nationals. By the end of the tour, her foot was so swollen she couldn't walk.
After Gabby returned home (then Ashburn, Virginia, though she currently splits her time between Harper's Ferry, WV, and Berryville, VA) from the competition, she made a visit to the hospital where she was misdiagnosed with a sprain. This was only the first in a series of confusing misdiagnoses that would last nearly eight months.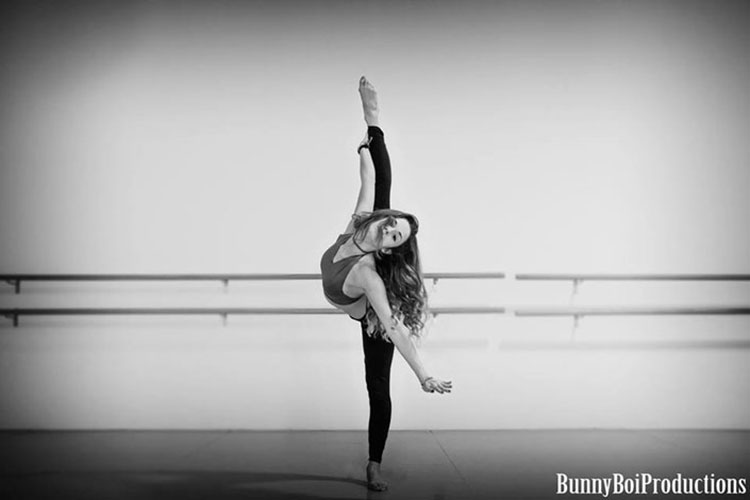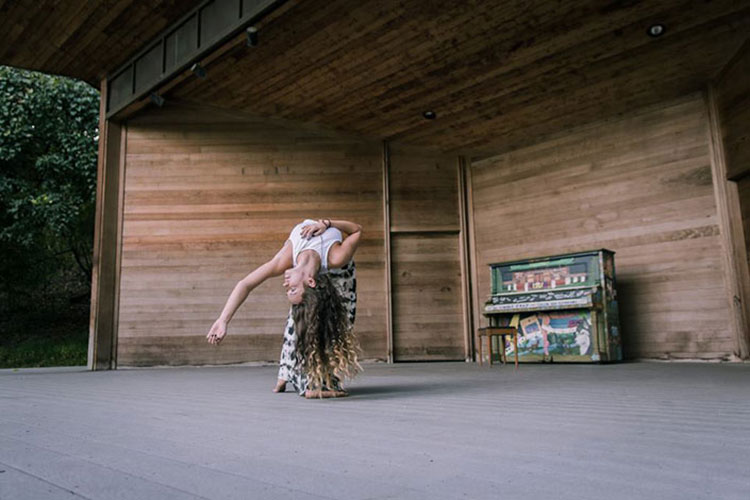 While Gabby's mother searched for a quality specialist, Gabby fell into a dark pit of depression. The longtime raver and classically trained dancer saw her life plans unraveling before her eyes. She had to decline a commercial dance scholarship at Relativity, an arts school in L.A., and also lost touch with her fellow dancers, who had become apathetic to her situation.
"Everyone from the dance world didn't care who I was. I wasn't benefitting them in any way. I was injured and useless to them. I would have given anything to not feel the pain for even five minutes."
Gabby tried everything, including Xanax, which only made things worse. She admits that at her lowest point, she would polish off three full bars of Xanax a day. Her boyfriend at the time, who filmed and edited the video below, couldn't stand to see her suffer. He helped her get off the antidepressant and stayed with her through the horrible withdrawals.
It wasn't until February of 2015 that Gabby finally received a correct diagnosis. A dance orthopedic specialist told her she had CRPS and informed her that moving on the injury—as opposed to resting, which she'd been doing for months—was the only way she could recover. Gabby was revitalized at the thought of shuffling again to her heart's content, but she was still stressed about paying out-of-pocket for treatment.
To find funds, Gabby looked to the rave community—a world she'd been a part of since she was 16. She was good at making jewelry and had done so for her rave fam and friends in the past, so she decided to start an online store called Feeling of Divinity, where she sold her creations.
Gabby reached out to several pages, including iheartEDM, raveselfies and EDMHumor, to promote the online shop; the response was phenomenal. Both Gabby's personal Instagram and her store's pages grew exponentially over a matter of months. The response lifted Gabby's spirits, and she was able to fund her treatments with profits from the sales. In September of 2015, Gabby was cleared by her physical therapist to dance again.
"I'm eternally grateful to the rave community. I would probably still be sitting in my room depressed if these people didn't take time out of their day to reach out to me."
As Gabby got better, EDM-focused companies and websites were constantly sharing her old shuffling videos and commissioning her to create more. DJs like Chris Lake and Oskar Wylde also took notice of Gabby's inspiring story and reached out for video collaborations.
The communication from social influencers and notable DJs was shocking and surreal to Gabby, but what she cites as her true saving grace were the ordinary Instagrammers who looked to her for inspiration and support. She received an influx of DMs from athletes, dancers and others who experienced a similar, twisted journey of ups and downs because of CRPS or other injuries.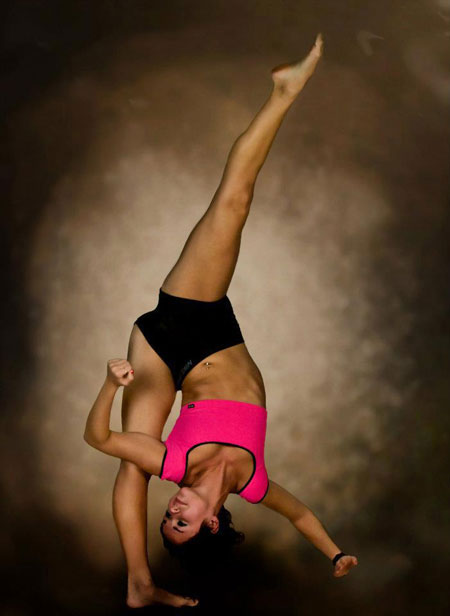 "One girl who was also suffering from CRPS reached out and told me she was completely hopeless, and I told her what to do and the proper medications to take. She's kept me posted through her whole journey and told me she's doing great and in less pain. It made me happy that even one person is okay because of what I went through."
Because of the constant positive DMs, thoughtful comments, and inspiring words from a community of ravers Gabby had never met, she managed to push through her darkest hours.
"I'm eternally grateful to the rave community. I would probably still be sitting in my room depressed if these people didn't take time out of their day to reach out to me."
Now that Gabby isn't glued to a couch nursing her foot, the serial shuffler has kept busy paying it forward. She continues to message fans, post shuffling tutorials, and inspire people every day. She also dreams of starting a blog about CRPS, which she'll use as a platform to continue to share her story and raise awareness for the oft-misdiagnosed condition and the community that helped her.
"If someone says anything bad to me about ravers, I would tell them: These people have the biggest hearts of anyone I've ever come in contact with. There are so many people in the scene that are so filled with positivity."
Follow Gabby on YouTube | Instagram | Twitter
Follow Feeling of Divinity on Instagram | Twitter
---
Share
---
Tags
---
You might also like