Headliner Writes a Letter to Pasquale Rotella
Have you ever opened someone's mail by accident? Neither have we, but we were just handed the letter below, written by one of our Headliners, "Sparkle," asking for Pasquale Rotella's advice on how to get her parents to purchase her ticket to EDC Las Vegas 2018 for her 18th birthday. It's cute—cute enough that we decided to share. Plus, who doesn't enjoy a random glimpse into someone else's life?
EDC Las Vegas 2018 takes place Friday, May 18, through Sunday, May 20, at Las Vegas Motor Speedway. Tickets are on sale now. For more information, visit the official website.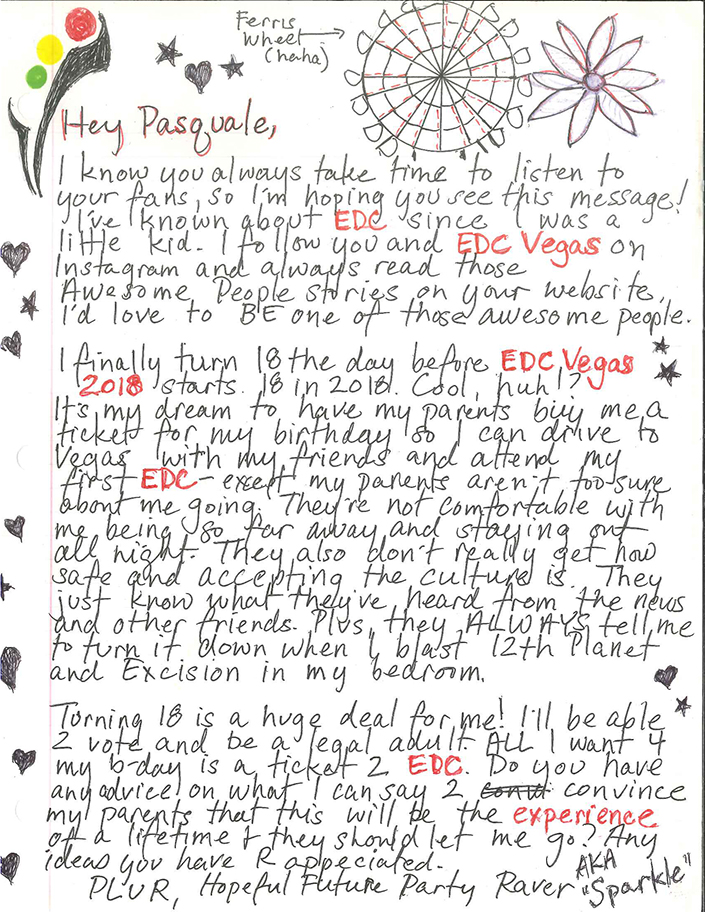 ---
You might also like