Head to Head: Giuseppe Ottaviani vs. Solarstone (Pure NRG)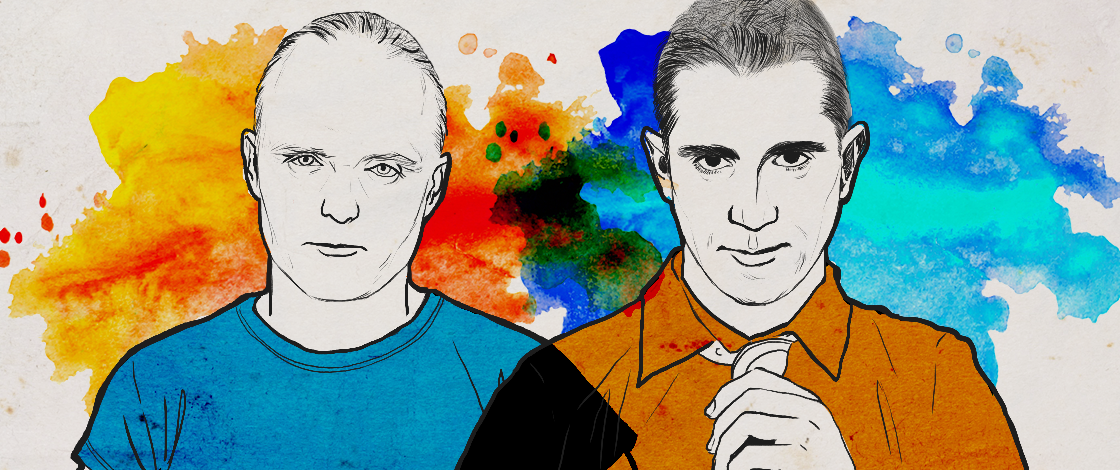 The #TranceFamily is coming out of hiding, and newcomers are multiplying rapidly in 2016, thanks to the Dreamstate brand and its two successful all-trance festivals thus far. The love will continue to engage more listeners with a Dreamstate stage at this year's Beyond Wonderland SoCal, where two of the genre's legends—Solarstone and Giuseppe Ottaviani—are teaming up for a live performance as their Pure NRG project, on the heels of their upcoming solo performances at EDC Mexico. We caught up with the trance titans while they were in the studio prepping new tunes.
Do you feel there's a resurgence in trance? Or is the US just finally catching on?
Solarstone: I think there definitely is. Over the last three years, it's just been growing quite slowly, but I've really noticed over the past six months there's a new generation of fans for the music. I just did a show in Helsinki, and it was the biggest trance show over there for I think five or six years. I have to look at my diary to see how busy it is, and I'm playing in places where there wasn't much interest before.
Giuseppe: The great thing is that the new generation is discovering trance right now. I got a message on Facebook a couple of days ago from a 16-year-old guy who was like, "I fell in love with this music, and I'm showing it to my friends, and they had no clue about trance at all." So, now they're looking back and researching for the other tracks from other producers, just because they had no idea—but they love the sound. They're going back in the years to find out, and they're discovering there's [actually] quite a lot of stuff around and a lot of stuff coming up, which is great news.
Solarstone: It's this cycle thing. Every 10 or 15 years, things go around in a cycle, don't they? And trance has managed to survive.
Giuseppe: The thing is, it's not something that is fashionable right now and disappears in six months. It's something stable; it's consistent. It obviously goes up and down, but I think we are on the way up again.
Do you remember the first time you heard trance?
Giuseppe: I always say in interviews that Will Orbit's "Adagio for Strings" brought me here. It was the first trance record I heard—possibly the Ferry Corsten remix.
Solarstone: I was a whole generation before that. Mine was listening to Danny Rampling on BBC Radio. I think he was on after Pete Tong or Jeff Young. I remember hearing trance early, in like 1993 or 1992, on an early trance compilation; people like Eat Static and an early Paul van Dyk record [were] on there. It was very different and minimal, stripped down.
What do you think about Dreamstate and its role and influence on trance in recent months?
Solarstone: Dreamstate is a perfect example of the fact that trance is an upcoming sound in America, obviously because it's an American [event]. If you [went] back a couple of years ago and said to me, "Do you think there'd be something of this scale, a trance-only thing in America?" We would have said, "No way, it's not gonna happen."
Giuseppe: I was so happy when I heard about Dreamstate happening. I did the first one in San Bernardino; [Solarstone] played the second one, [in San Francisco].
Solarstone: I think one of the things about this is there's a new generation of fans out there. But a lot of people who are in a position of power—journalists and people like that, [around] my age—they were there the first time trance was big. They've got this mentality of, "Trance was big, and now it's over," and a lot of them can't really see the scene for what it really is.
Giuseppe: The good thing is you can even see some big names coming back and prove it's becoming popular again. But again, it's not why we love trance; it's a totally different thing.
Why do you think the trance audience spans many generations?
Solarstone: That's one of the things about trance that I love. When I do a show, there are kids there, 16–17 years old, and up to people in their 50s and 60s. I don't know whether it's something about the family vibe and family mentality of the music that makes older people feel like they can still be part of it. One of the good things about trance is, people who are into trance don't really judge each other because it's not like a cool thing to like. Snobs from other genres have always looked down on trance, and it's never really been taken seriously. So, if you're the kind of person who loves trance, you're probably the kind of person who doesn't follow trends and fashions. I guess that's why people from different ages feel at home there. There are people I see at all my different gigs in the Netherlands, and they seem to be getting older every time—but we're getting older, too.
Giuseppe: But again, they grew up with this kind of music, which is fine. The great thing is, the new generation is into it just like the older generation, and that's the beautiful thing about this music.
Solarstone and Giuseppe Ottaviani perform at EDC Mexico Sunday, February 28, at Autódromo Hermanos Rodríguez.
Pure NRG performs at Beyond Wonderland SoCal 2016 Friday, March 18, at the San Manuel Amphitheater & Grounds in San Bernardino, CA.
Deanna Rilling is a lifelong trance-head. Follow her on Twitter.
Follow Pure NRG on Facebook | Twitter
Follow Giuseppe Ottaviani on Facebook | Twitter | SoundCloud
Follow Solarstone on Facebook | Twitter | SoundCloud
Follow EDC Mexico on Facebook | Twitter | Instagram
Follow Beyond Wonderland SoCal on Facebook | Twitter | Instagram
---
Share
---
Tags
---
You might also like