Upcoming Event
Kaskade needs little introduction around these parts—or any parts, really. The festival favorite—and a jock who has charmed the world with his breathless sets—has done it all and seen it all, including the evolution of the Electric Daisy Carnival experience over the years, as we've grown and changed along with a culture that's constantly morphing and expanding. Kaskade has shown us many of the sides of his music personality over the years, but one sticks out more than the others for the DJ himself. And that was in 2010, nearly a decade ago, as dance music culture was on the cusp of something huge here in America. Here's how Kaskade remembers it: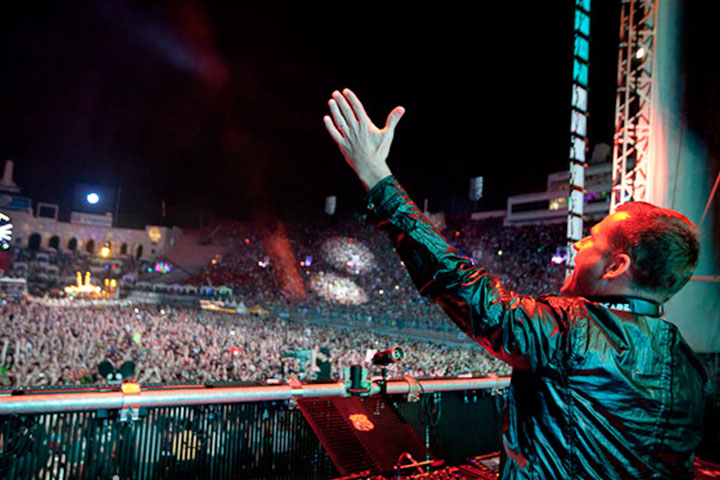 Electric Daisy Carnival has gone through so many versions of itself, it's hard to compare the past few years to the earliest years. When it all started, it was gritty and DIY but still surpassed anything else being done. In 2010, I played kineticFIELD, and looking at that crowd, I knew things were about to change.
It was clear that this music and its reach had grown well beyond the underground we were all so familiar with. The next year, sure enough, it had almost doubled in size, and I took that field again along with deadmau5, Swedish House Mafia, Armin van Buuren, and so many other veterans, knowing that we had all really created something special.
EDC has had an uncanny ability to change and morph with the times, growing into the gold standard of North American festivals. I love playing the surprise art car sets, and I love the mainstage. It's amazing that two such wildly different experiences can happen with the same audience, under the same umbrella of a festival.
Follow Kaskade on Facebook | Twitter | SoundCloud
Follow EDC Las Vegas on Facebook | Twitter | Instagram
---
Share
---
Tags
---
You might also like