Dubfire Is the Techno Scene's Resident "Japanophile"
When we caught up with Dubfire earlier this month, he'd only just returned from a rip-roaring few weeks that would test the endurance of any techno titan. After juggling several of his own parties and festival appearances during the Miami Winter Conference, he immediately jetted over to southern Germany to play the mammoth Time Warp Festival, one of the year's biggest on the techno calendar.
"I'm completely destroyed right now," he laughs. "Everyone who I saw in Miami, and then a week later at Time Warp, we're all in the same boat: jet-lagged, sleep-deprived, or somewhat a combination of both."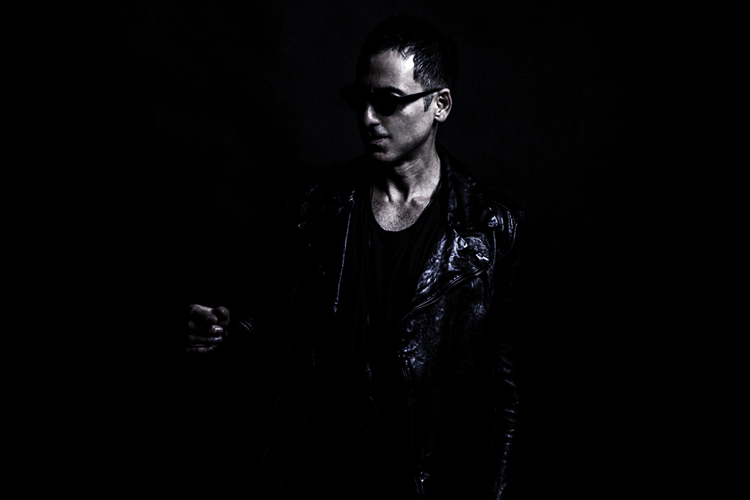 But it's just the beginning of an action-packed year for the veteran of the US underground scene. As per the norm for Dubfire, he's got a calendar stacked with special projects that stretch well beyond your typical DJ set. He's currently touring the 10-year anniversary of his SCI+TEC label; his wider A Decade of Dubfire project, which encompasses an album, documentary, and coffee table book; plus the final performances of his HYBRID live show. On the more immediate horizon is EDC Japan, where he'll play neonGARDEN alongside Nicole Moudaber and a selection of local talent.
EDC Japan is more than a normal festival show for Dubfire, though. He has a special relationship with Japan that stretches back 20 years to when he played some of the country's seminal underground clubs for the first time. He calls himself a "Japanophile" and "saké fanatic" on his Twitter profile—alongside the declaration that he's a Grammy-Award-winning recording artist.
"There really is a special symbiotic relationship between DJ and audience that's existed there for years; it's something I've always loved about Japanese crowds."
"I guess I'm just following Richie Hawtin's lead," Dubfire laughs. He's referring to Hawtin's well-known love of saké, with his techno compatriot famously embellishing his ENTER. parties with special saké bars.
"When I had the opportunity to play EDC Japan, and to be one of the few techno artists on the lineup, obviously I wanted to be a part of it," Dubfire says. "My first trip over was in 1998. I've been going every year since—often as many as two to three times a year—so that's quite a long relationship there.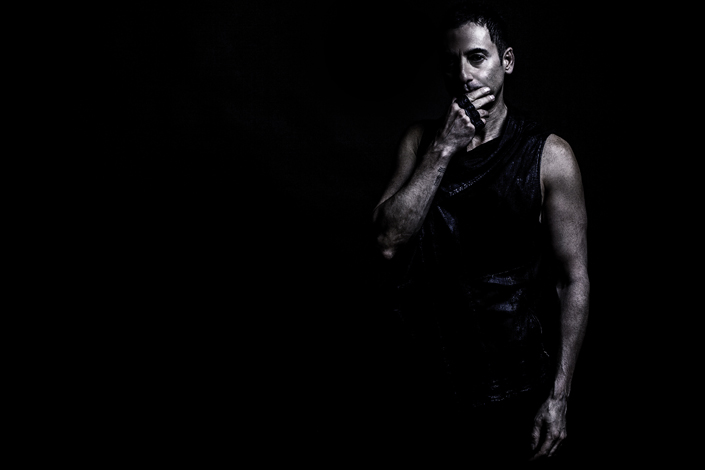 "In terms of the Japanese club culture in particular, to this day it's remained the same for me. When you're playing to that crowd, every single person is facing you. There aren't many people on their phones, unlike in a lot of other places around the world. They're looking right at you, listening intently to the music, eyes closed and screaming at the top of their lungs. They're really showing you how they're connecting with the music, and you really feel a wave of energy coming at you that you're able to reciprocate. You take that in and then send it back out again. There really is a special symbiotic relationship between DJ and audience that's existed there for years; it's something I've always loved about Japanese crowds.
"My most precious memories were perhaps the Womb club in Shibuya in the early days, as well as Yellow in Tokyo. Often, Sharam and I would stay two weekends when we toured there together as Deep Dish, because he shared my passion for all things Japanese. We'd play one gig at Womb, which was a much larger club, and we'd also do a low-key gig at Yellow, which is a club that's no longer around, sadly. But for me, it was one of the greatest clubs I've had the privilege of playing at—truly legendary."
"I don't think they ever really feel they've achieved this state of perfection, but it's that struggle and that drive to always seek it that's inspiring."
For a DJ to declare himself a Japanophile, it's a safe bet there's an interest there that goes beyond some excellent sets at the country's best underground clubs. The Japanese connection runs deep for Dubfire, and while it often proves hard to express exactly why a country's culture resonates with you, he points to Japan's grand perfectionist streak.
"Obviously, there's the history that exists there. But there's the fact that no matter what someone is doing—whether they're sweeping the floor, working at a shop in Daikanyama or Harajuku, or behind the sushi counter, placing one piece after another in front of you—there's that level of total dedication to whatever it is they're doing. It's amazing how humbling this can be.
"This perfectionism in particular is something I've always found fascinating… It's something I'm inspired to strive for in my life and work. For the Japanese, I don't think they ever really feel they've achieved this state of perfection, but it's that struggle and that drive to always seek it that's inspiring."
Other cultural touchpoints are Japan's anime films and manga comics, with classics like Akira weighing heavily, as for so many others around the world. This developed into a love of Japanese cinema; Dubfire lists Takashi Miike among his favorite directors. Also earning a special mention is the country's famed gastronomy—another of Dubfire's cultural loves outside of the dancefloor, as it happens. Like many connoisseurs, he ranks Japan's restaurants among the world's very best.
"All in all, it's just a magical place. I found my groove there early on as a DJ, and 20-something years later, I'm still discovering things I didn't know about. I'm visiting places I've never been before, and it's still a place that's continues to open up to me every time I go back."
EDC Japan represents just one of several visits to Japan in the coming year. Dubfire is making a point of wrapping up his wider A Decade of Dubfire project there in December, when he'll screen the accompanying documentary and play the very last of his HYBRID live shows before retiring the concept.
"The point of the Decade of Dubfire concept is to wind up the whole HYBRID show, of which I only have around three shows left before it's retired, when I'll then focus on an artist album and a new live show. From a personal perspective as an artist, I've worked really hard over the past decade to establish my own solo identity; A Decade of Dubfire is a good way to close the chapter on that first period of evolution. So, I can mentally and creatively move on—a symbolic turning of the page before moving ahead.
"I've already started work on the new album and brainstorming for the new live show. The HYBRID live show is definitely something I could keep going, but where's the fun in that? The concept has been around for more than two years now, so it's time to put the old material away, to put the old concept away, and look at newer technologies and ways of doing it differently—and doing it better."
The first-ever EDC Japan takes place Saturday, April 29, and Sunday, April 30, at the ZOZO Marine Stadium and Makuhari Beach in Tokyo. For more information, visit the official website.
Follow Dubfire on Facebook | Twitter | Instagram
---
Share
---
Tags
---
You might also like