Wook (noun): An especially codependent mooch or someone so intoxicated that they require the assistance of others to ensure their own survival. A needy individual who prioritizes self-awareness over self-care.
Characterized by:
Re/Dissolutions of sustainable grandeur
Brazen self-confidence
Aversion to cubicles
Preoccupation with rationalizing no occupation
Infectious positivity
Headiest vibes
In this introduction to Wooks, our writer posits a satirical view of festival culture, where the quirkier parts of a community are a source of celebration and humor, all at the same time. As such, the included definition and perspective are not an attempt to exclude or ostracize anyone. Rather, it's our hope that this article should serve as an invitation to acknowledge and understand one of the oldest currents in the ocean of rave culture, where all are—and should always be—accepted for who they are.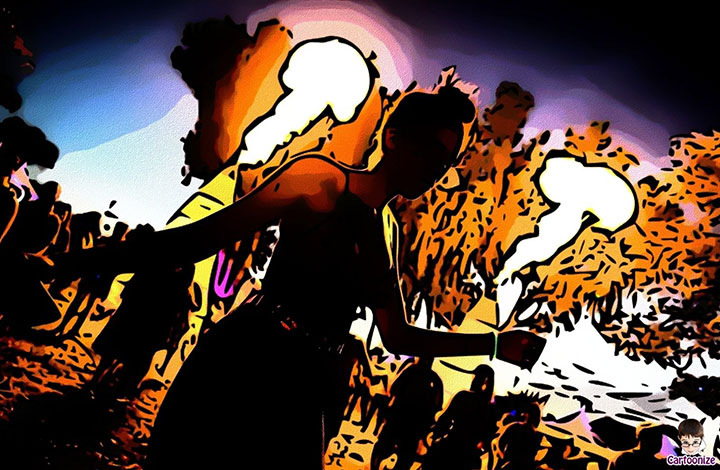 Notice from the New Las Vegas Department of Parks and Recreation
We thought we had seen the worst of the wave of wooks that recently befell our beloved city, but only a few weeks ago, many of New Las Vegas' parks were filled with hammocks and hacky-sacking trustafarians. Today, the city is again on red alert, asking shopkeepers and schools to avoid busking gypsies and conversations about magic beans from out-of-towners. Citizens should report non-monetary exchanges accompanied by pashminas or patchwork. Guests of the city should also tread lightly in alleys guarded by gecko-eyed wire wrappers, especially if they exhibit unkempt facial hair or a tendency to drone on about the way things used to be.
Attendees of the 34th Electric Daisy Carnival are advised to pack highly colorful attire to ward off aggressors during ingress and egress. It's with a heavy heart that we issue this warning, but safety at EDC is, and always will be, our highest priority. We've seen the writing on the wook wall, and it's time to ask our legislators to take action before it's too late.
We had no way to facilitate exchanges when gem peddlers overrun the lines at our box offices. But somehow, many of us knew it could only be the beginning. Then, we were taken by surprise when car camping pass inquiries shot up 486 percent in a day and 790 percent the following day. But we didn't make the connection until it was too late and our whole support division had gone on strike with the demand for a vegan cafeteria menu. Later, our systems had no way to defend against it when what intelligence experts are estimating to be more than 4,000 "out of towners" simultaneously charged a mobile device at every available power outlet within a 30-block radius, leading to the power grid collapse that caused the tragic EDC Blackout of 2024. "Several carried power strips with additional devices," according to the Wookstreet Journal.
We can no longer survive so naively. Fair citizens: Wooks are on the move, and if we don't act now, it won't be long before they have taken over our beautiful city.
I'm here to stand strong in the news that your leaders will remain true to their charter. We won't be borrowed and belittled into oblivion. We'll rebuild, and we'll take showers. Then, we'll rebuild some more!
Steadfast families, the full moon is coming.
—Department of Parks and Recreation, New Las Vegas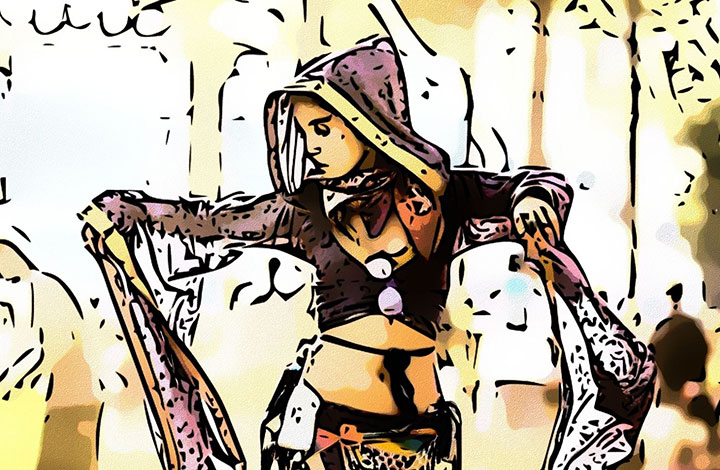 News Article Clipping With Remarks From a Dystopian Wook Future
Front Page Clipping Title: Wooks Have Sacked the Trump Casino
(New Las Vegas) – May 10, 2025
On Friday, a parade of pin-collecting traders descended on the Trump Jr. Presidential Casino on the Las Vegas Strip, effectively bringing both street and foot traffic to a standstill everywhere within a three-mile radius. Their motives are still unclear.
Little is known about the perpetrators, other than they are "visiting in town" with what seems to be a strong affinity for feline linguistics, each claiming to have "way headier" wares than the ones who came before. More than a dozen injuries were reported, due to errant hula hoops. Three people were hospitalized after being smacked in the face with a poi. Widespread dehydration presented further challenges to first responders.
Trump Casino flew in scientists from the Centers for Disease Control to understand the threat and, if possible, create a vaccine. They've brought in experts from Dr. Bronner's but keep getting distracted by microbes in the dreadlocks of our focus groups. Updates are expected next week from the Parks and Recreation Department of New Las Vegas.
Neighboring casinos and hotels were understandably frustrated, but it was the adjacent buffets that suffered most, according to the city. Restaurant managers reported individuals consuming enough food for up to four families, in some cases. When vending machines were drained of their ice, and restaurants closed early, buffets all over town were shutting down for fear of being put out of business. A few on-call waitresses at 24-hour diners have been phoning in reports of guests who have been in the same booth, eating for more than six days, burning palo santo and learning to play the didgeridoo. In the run-up to the culinary pandemonium, vegan restaurants sent out warning tweets, so many boarded up before it got too intense. According to Mayor Rainbow Rotella, "The buffets never had a chance."
See 'Wooks Sack Trump Casino,' A3
Inside Clipping Title: Wooks Sack Trump Casino
Continued from COVER
Buffets in the Bellagio, the Cosmopolitan, and Caesars Palace are already reporting losses for the fiscal quarter. Many of the buffets that have survived are experiencing difficulty retaining talent, since most of the city's chefs have left the city in search of rare paleo, organic, or vegan ingredients that won't draw the mumbling criticism levied against them by the incumbent mobs.
Damages are estimated to be in the thousands, but it hasn't been bad for everyone. Down the street, Clink Clank Printing, a small business that was set up only 10 months ago, is home to a challenging business model that relies on a typically scarce resource, until recently. The company prints custom 3D designs using upcycled nitrous tanks as ink—a waste stream that has been multiplying exponentially since last festival season. The new sorting facility operates around the clock, and two more have already broken ground in other corners of the city.
"The streets have never been cleaner, and we finally figured out what to do with all those mangled E-Z UPs," said Caleb Robertson—Nevada iconoclast of waste stream diversion initiatives, who also happens to be the owner and founder of Las Vegas Recycle Works—from behind the wheel of his new Tesla Carbon+ Model Camper Van. His new enterprize, E-Z Wind, welds old pop-up tent pieces together into wind turbines that can be used to generate power.
Graham Berry is a journalist specializing in the magic of festival culture. He's an avid Burner and trusted voice in the transformational festival scene as @festivalwriter on Instagram, and he writes for some of the most "woke" events in the world. Plus, he has more Wook friends than you can shake a doof stick at. 
---
Share
---
Tags
---
You might also like