Dance Partners: EDM Collaborations Go Big
For Rudimental's Amir Amor, collaborating with Steely Dan's Donald Fagen—the seminal voice behind such classics as "Do It Again," "Peg," "Reeling in the Years," "Rikki, Don't Lose That Number," and "Hey Nineteen"—started as just a pipe dream.
It's important because it's a whole other fan base; it's opening doors.
"[At] a meeting a few weeks ago, I was taking the piss and said, 'Could you get me Steely Dan?' And [we] basically ended up working with Steely Dan," says Amor. "Donald Fagen was amazing to work with. We did two days and wrote this new idea. I just wanted to make it comfortable, so when he came down, we got the Wurlitzer so he could jam out. I got on the guitar, Piers was on the keys, so that's kind of how it happened."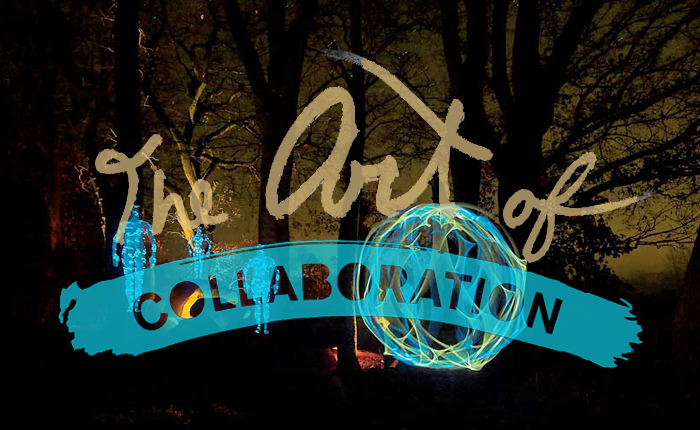 While Amor—who says "Deacon Blues" might be his favorite Steely Dan track—justifiably calls Fagen "a pioneer of electronic music and recording," the jazz-centric '70s rock band best known to this generation for their gargantuan Grammy upset over Eminem seems an unlikely collaborator in the EDM world; but Amor and Rudimental haven't stopped there. The English quartet are also working with funk legend George Clinton, pop star Ed Sheeran, "Milkshake" singer Kelis, UK icons The Specials, and a host of others on the band's follow-up to Home—not a surprising trend if you know your dance music history.
Back in the days before the term EDM was coined, superstar DJs had wish lists a mile long of legends and pop stars they wanted to work with. Ever so slowly, those boxes were checked off. Oakenfold remixed Led Zeppelin, taking on "Babe, I'm Gonna Leave You," Fatboy Slim was given the original demos to the Stones' "Sympathy for the Devil," Oakie opened for Madonna, Moby teamed with Gwen Stefani and turned "South Side" into a Top-40 hit, Madonna turned to William Orbit for production, and on and on.
But as far as direct collaborations go, Moby and Stefani were still the exception. DJs only dreamed of working alongside the Jay-Zs, Bowies and McCartneys of the world. Now those dreams have become reality. Over the last few years, EDM and pop stars have continually united, with leaders like Calvin Harris teaming with the likes of Rihanna, Ellie Goulding and Florence Welch, and David Guetta working with Sia and Nicki Minaj.
On his debut artist album, Forget the World, Afrojack has guest spots by Sting, Snoop Dogg and Jared Leto, among others. Avicii is working with Jon Bon Jovi, Coldplay's Chris Martin, and Green Day's Billie Joe Armstrong on a song called "No Pleasing a Woman," and Steve Aoki—who's been a leader in collaborations, having worked with Linkin Park, will.i.am, Travis Barker, Kid Cudi and more—features Fall Out Boy on the Neon Future track "Back to Earth." Even Aaron Jerome, the mercurial producer and performer known as SBTRKT, has gotten into the collaborative spirit, tapping indie darlings like Warpaint, Ezra Koenig, and A$AP Ferg to contribute to his next full-length.
For artists outside of EDM who see the growing sales of the genre—and more importantly, hear reports or watch firsthand as 300,000 people attend festivals like EDC—the appeal of collaborating with EDM acts is obvious. Hip-hop producer DJ Mustard, who's worked with everyone from YG and Lil Wayne to Kid Ink, is opening several dates on Skrillex's fall tour. "It's important because it's a whole other fan base," he says. "It's opening doors, watching new followers follow me, watching new people hit me on Twitter and say, 'How you doing? I loved your set at the Skrillex show.' Just stuff like that makes it more fun."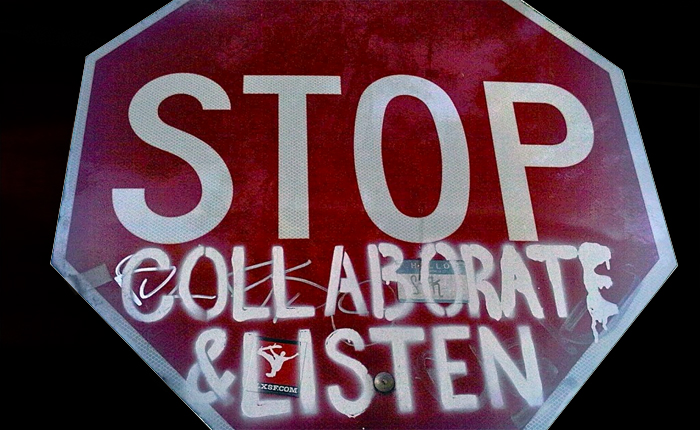 Hip-hop and EDM have walked similar paths over the years. Both began as upstart youth genres that pushed their way into the mainstream via a shared love of beats. But now the rock world is slowly stepping up, with megastars now aware of the genre's pull.
Van Halen frontman David Lee Roth and Aerosmith's Steven Tyler both expressed their admiration and interest in EDM.
"I subscribe to Beatport, where all the DJs of the world do file-sharing and look over each other's shoulders in 82 languages, and [San Francisco's White Noise] did a smashing version of 'Jump,'" Roth said. "There are four different versions of 'Jump' that are easily as good, if not better, but this one is the most modern [and] well in line with our attitude. I spoke to Al [Alex Van Halen] earlier and I said, 'We gotta license this so we can put it on iTunes and reach that audience.'"
Likewise, Tyler spoke of his fandom of deadmau5, among others. "There's so much good stuff out there," said the rocker. "I am a huge Skrillex fan. I went to lunch with deadmau5 at Mel's Diner. He's got incredible ideas for his next tour—blew me away, what he's gonna do. He knows where to take it, and he's still relevant. I want to go out and explore things… I really want to take a little risk here and do something solo."
The thought of Tyler, the voice behind "Dream On" and "Sweet Emotion," lending vocals to deadmau5 productions is intriguing and exciting. Likewise, equally spine-tingling is the prospect of a Björk and Skrillex pairing. In a Rolling Stone interview, Skrillex expressed a desire to work with the Icelandic songstress. "Björk's someone I've loved since I've been a vocalist, and we did some touring in South America two years ago. [We] talked about making stuff and she even mentioned it in an interview at some point, so I gotta check that off the bucket list," he said. "That'd be dope, to do some cool, vibe-y stuff with her."
For music fans, it's hard not to let the mind drift into fantastical daydreams of the potential collaborations that could come in the future. Imagine Robert Plant, the mighty voice of Led Zeppelin, fronting the hard beats of Knife Party, or the Foo Fighters and deadmau5 recreating their Grammy performance on record.
But ultimately it might be better to keep getting pleasantly surprised by what artists come up with in the future. Few would have predicted the Doors and Skrillex coming together, and anyone prognosticating Paul McCartney and Italy's Bloody Beetroots collaborating would've been laughed at. So we will look forward to seeing what comes next, knowing that as EDM continues to flourish and gain credibility, the colliding star power will grow.
---
Share
---
Tags
---
You might also like