Catching up With Marlon Flohr of Bassjackers Before His Kinetic Performance

Upcoming Event
Dutch duo Marlon Flohr and Ralph van Hilst—aka Bassjackers—have been taking the big-room house scene by storm with their signature energetic sound. With cosigns from the likes of Fedde le Grand and Tiësto, as well as remixes for Rihanna, Enrique Iglesias and Moby, the Dutch duo have had quite the recent rise to fame, earning themselves the much-heralded day one main stage sunrise set at this year's EDC. We sat down with Marlon right before his kineticFIELD performance to talk about some of his favorite sunrises, as well as what we can expect from the duo this summer.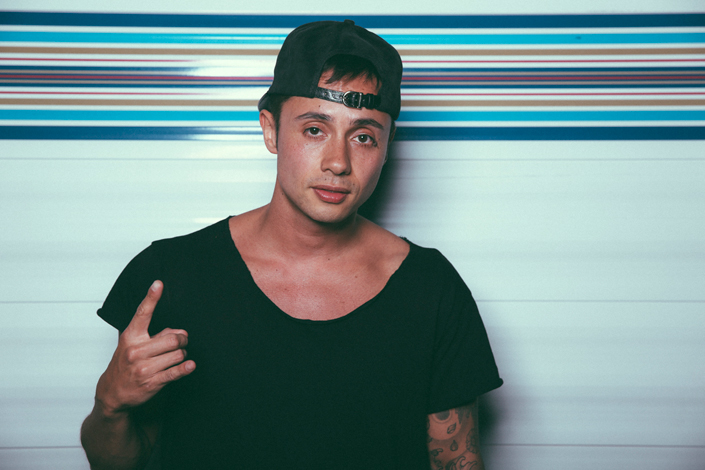 Tell us a bit about how you and Ralph met?
Ralph and I have been friends since high school. We met through mutual friends going out and being youngsters. We stayed friends, and at some point we decided to form Bassjackers together.
What kind of music did you listen to growing up?
I listened to a lot of different styles growing up. Back in the day, I was a big rollerblader, and I was really into hip-hop. As I got older, I started to listen to more dance-oriented stuff. Originally I was really influenced by groovy house music, like the Defected stuff. My interest eventually evolved into other facets of dance music, such as minimal techno and trance. Actually, the first dance album I listened to was Ferry Corsten's mix album. I think Ralph and I were hooked from that moment on.
You are playing the first sunrise set of the weekend this morning at kineticFIELD. Do you have anything special up your sleeve for us?
We try to keep every set special. I have heard stories about the sunrise here—that it is a very beautiful experience. I am not sure if it is going to be a different set, as I am going to play in the moment. Probably give the sunrise a shout-out. It is going to be very special.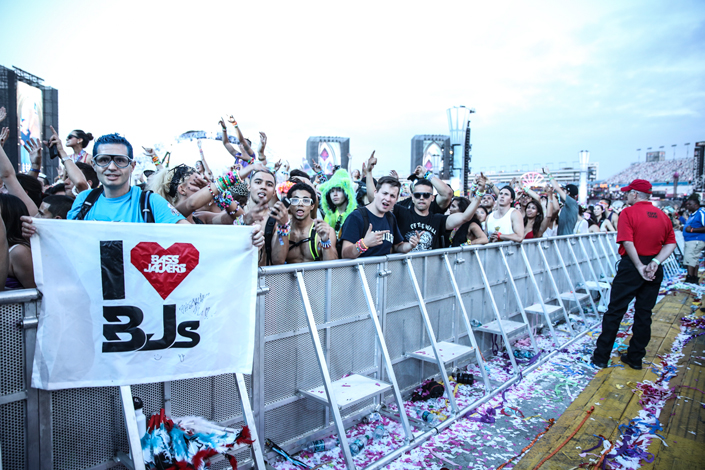 Have you ever played a sunrise set before?
Not a sunrise set… we have played really long sets where the sun rose eventually, but not like what we are doing tonight. It is kind of a big thing playing the EDC sunrise set.
What do you look for in a sunrise set?
People have been partying all night, and I think it is really important that we keep the energy going. As soon as the sun rises, we all share this moment together, and it is beautiful. It is important that the DJ and the party people all feel connected.
Tell us about three of your favorite sunrises.
One of them was when I went on vacation with my friends for the first time at 16. We were partying all night, and after, we were just chilling at the beach with some new friends, and during the sunrise it was like, "Yeah, this is life." I had a really nice sunrise when we played in Ibiza for the first time. We came in early, and we got some breakfast, and it was such a beautiful scene. I can't really think of a third, but I can tell you the worst sunrise. It is when you go clubbing, and you don't even realize that it is already morning, and the sun has come up, and you go outside, and you see people commuting and doing good stuff while you are being a zombie and walking the streets. You wish the sun did not exist at that moment.
Tell us a bit about the dynamic of Bassjackers and the positives of having you go out on tour while Ralph works on tracks back in the studio.
For us, it works out really well. We feel like we both do what we love most and what we are best at. I am a travel machine; I can sleep standing up in the plane. Ralph is more like a machine in the studio. We go back and forth with discussions about the music—what works well live, what sounds fresh. We get a lot more work done because of this.
Your most recent single, "Derp" (a collaboration with Los Angeles DJ Makj), has been topping the charts recently. What went behind producing that track?
We were on the Bingo Players bus tour together, and Ralph sent me the sketch for a new track. I tested it out at a show, and MAKJ thought it was sick and was down to collaborate on it with us. Ralph then flew out to Los Angeles to check it out and liked it, so we went to Makj's studio, and we finished the track.
What can we expect to see from you guys over the summer?
We have a big track coming out on Reveal records next week, together with Kenny G. It is a big-room festival banger—definitely going to play it tonight. Then we have another track planned in August that I cannot talk too much about. I am going to play them all tonight during my set, and hopefully the crowd will enjoy them. We are also working on a remix right now for Dannic, which will feature our signature loud, hyphy, energetic, big-room sound.
Follow Bassjackers on Facebook | Twitter
---
Share
---
Tags
---
You might also like