Camp EDC Spotlight: Silent Savasana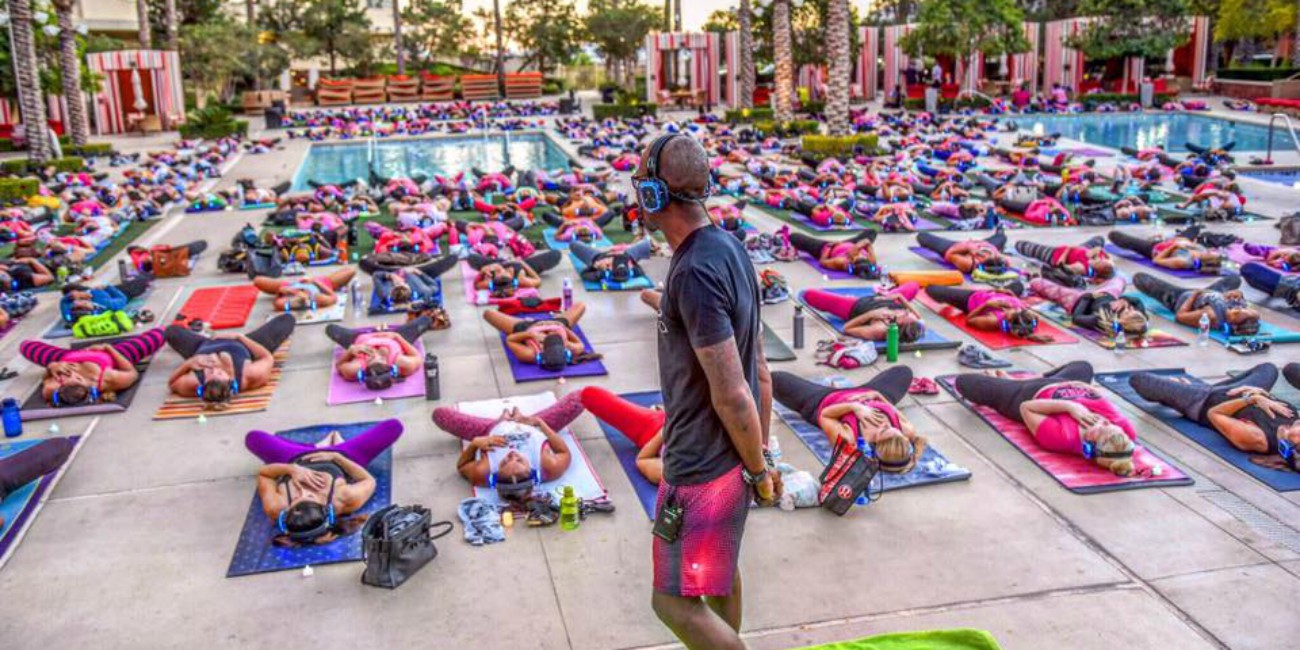 Name: Silent Savasana
Instructors: Dray Gardner & Chelsey Pierce
Specializing In: Healing
Find them: Beneath the Sol Tent
When: Friday, Saturday & Sunday at 11am
Self-love is a universal theme shared within the hearts of all people who attend EDC, and that is exactly what Dray Gardner and Chelsey Pierce are here to provide. They will be teaching Silent Savasana, a class where you can meditate, practice yoga "silent disco style," and learn to experience self-love.
Dray Gardner began his yoga journey in 2003, when he injured his back in an accident. He took on multiple 30-day yoga challenges, where his love for the practice began to develop. His ability to love himself and allow himself to heal through yoga inspired his pursuit of teaching. A good friend of Insomniac Founder Pasquale Rotella, Gardner was invited to experience EDC two years ago, which inspired him to create Silent Savasana. It's what makes his involvement in Camp EDC that much more special.
Gardner will be leading the work-in (not a workout) while Pierce oversees the Silent Savasana experiences to ensure everyone's needs are met. Gardner hopes that with savasana, people take away the message that life delivers us, and that you can turn pain into power during any healing process.
"After experiencing Silent Savasana, you're going to leave brighter and lighter," he says. "Once you've been awakened, you can't go back to sleep."
The registration process for Silent Savasana will be a seamless one. At a table in the front, their kindhearted staff will be handing out headphones and providing a quick tutorial on how to use them. Guests will simply return the headphones to the front after the Silent Savasana experience is over.
You can find Dray and Chelsey all three days at Camp EDC under the Sol tent at 11am.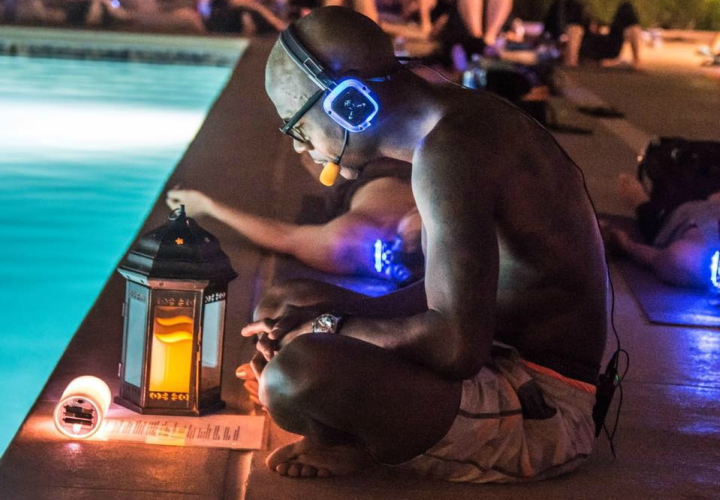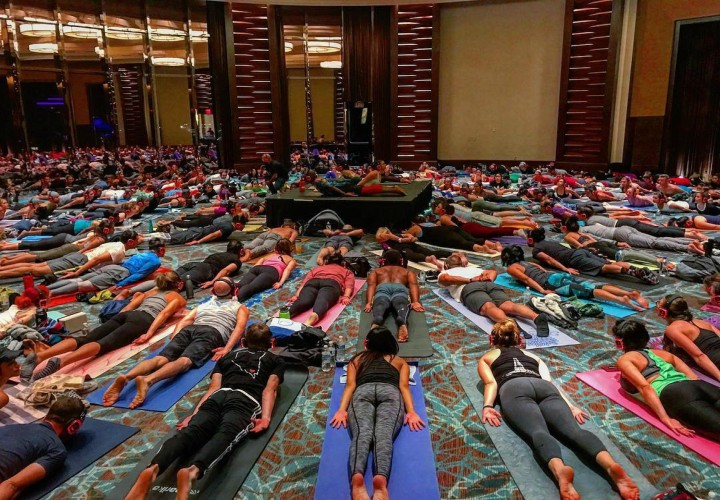 ---
You might also like