Between 2 DJs: Sunny Lax x Genix
What does a Guinness Book World Record holder for the longest DJ set in history (82 hours) have in common with a man who was born in the land of Dracula (Romania)?
Location? Only when their friendship warrants it. Levente Márton (Sunny Lax) was spirited away from Romania at age 6—under circumstances that have never been fully explained—and has called Hungary home ever since. Damion Houchen (Genix), of course, is as synonymous with the UK as the London Eye, Stonehenge, and beans on toast.
Hobbies? Who has time for hobbies when one is playing China, Russia, Ibiza, and occasional stints on Mars?
I think, reader, you know exactly the sort of cosmic glue that bonds these two lads together:
Trance. The kind of trance you can really dig your ears into, that elevates the spirit, vibrates the solar plexus, and makes friends out of even the most arch of enemies.
These artists were picked from the litter a decade-ish ago by two of the biggest players in the dance music world. For Genix, it was Judge Jules, who lent production support and fingered G for his 2008 BIG TIP. Sunny caught the ear of Armin van Buuren, who helped leg-up Lax's first major track, "PUMA," into proper orbit via inclusion on vB's now legendary ASOT Yearmix 2005. Since then, they've gone from sponsorship by the big names to striding alongside them. With too many residencies, major remixes, excellent label appearances, and festival victories to list, it's enough to say here that they're both aboard the flight fantastic, with no indication of ever returning to terra firma.
And they're pals.
So, if you have any chance at all to catch their upcoming b2b set at EDC Las Vegas, for your own health and sanity, I urge you not to miss it. We caught up with and cornered the fellas via an intense interrogation session held in a subterranean debriefing chamber so secret, I cannot even divulge the continent upon which it transpired.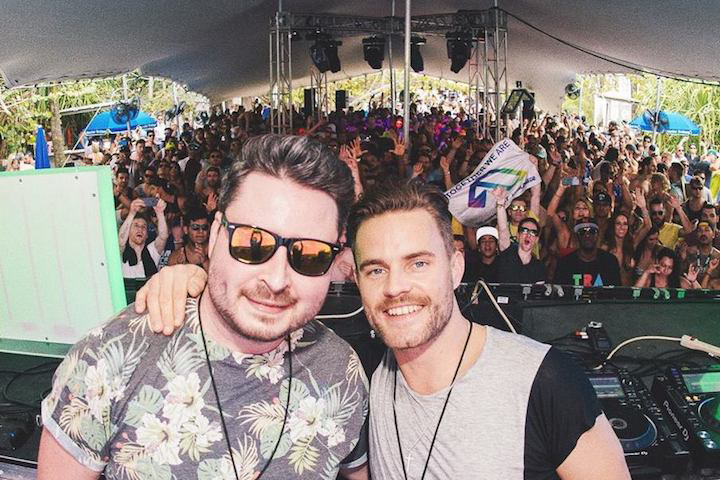 What do you appreciate about each other's stage presence/online persona?
Genix: We've been DJing on tours and events together for a few years now and have become great friends. I think that shows in our stage presence. We're not just two DJs thrown together. We've a great friendship—and musically, our styles work very well together.
Sunny: I just enjoy his company. I feel like he's my other half on the stage, love the random hugs and smiles we give to each other. His online persona is all about football, running, or commenting inappropriate things under my pictures or sending me inappropriate pictures.
Name your favorite track by your b2b partner. What's a good track of yours that would be a good mix-in?
Genix: There are lots; Sunny Lax is the chord king. But I probably would say "Isla Margarita."
Sunny: My all-time favourite Genix tune is definitely "Run." It worked very well with my "Enceladus'" at ABGT250. Also, love his new one "For Those We Lost," an absolute masterpiece.
What are some things you wished people knew about him?
Genix: That's a secret, haha! There have been a few stories from our travels around the world, mainly involving hangovers. To be honest, he's an amazing all-around guy. I hope people know this about him; he is very openhearted and has time for anyone.
Sunny: That his confident, manly exterior hides a beautiful soul and a big heart. And how much he loves his wonderful girlfriend and his two dogs.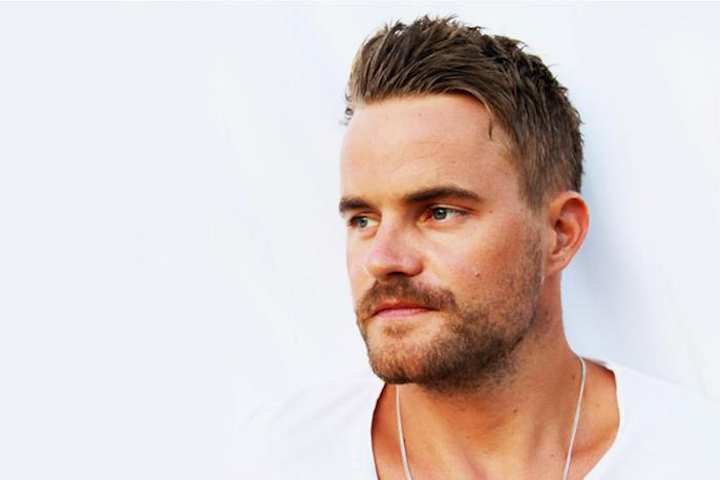 If he weren't a DJ/producer by profession, what do you think your b2b partner would be doing for a living instead?
Genix: He is more intelligent than I first realized; maybe he could be a professor—mad, of course. Also, I know he's behaving more this year and not eating as many, but he did have a huge passion for trying all of the different American burgers. Maybe he could set up his own burger franchise. Sunny McDonald? Wendy Lax? SunnyCastle?
Sunny: I think he would be a famous male model or a less-famous football player.
What's one thing you would NOT be surprised to see on his DJ rider?
Genix: Burgers.
Sunny: Shrimps… or to have a TV with certain sports channels in the green room.
What do you think makes him smile the most?
Genix: Me, of course! Also, I know he loves his wife very much—every time we tour, they're FaceTiming or on Skype, smiling a lot. He also likes the odd tipple of Jack Daniel's—straight.
Sunny: When I'm telling the weird, funny stories from previous nights, or when we're talking about previous tours. And this interview.
What's one song you like that your b2b buddy has probably never heard of?
Genix: This would be easy for him; he can come up with some Hungarian pop artist! I used to love Jayn Hanna's "Lost" (Hamel & Noble's Mezz Dub). I'll bet he doesn't know that one!
Sunny: Ozric Tentacles' "Oakum."
If he needed a new DJ name and you were tasked with giving him one, what would it be?
Genix: Easy, easy, easy: Sunny Rex!
Sunny: Gymix or Genie.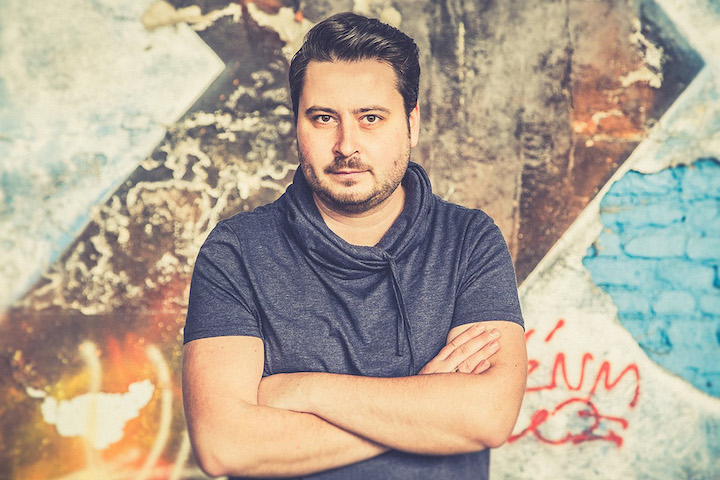 What are you looking forward to most about playing EDC Las Vegas?
Genix: It's the first time we will play at EDC. It's a huge event we have heard of and now have the honor of being involved with. I can't wait to perform alongside Sunny and show everyone what we're all about!
Sunny: Can't wait to see the reaction of the crowd.
What can fans expect from your b2b set?
Genix: Lots of new tracks from us both, some collabs, and some new solo productions! Also, we may play some of our well-known hits!
Sunny: Many, many new tracks—a beautiful fusion between progressive and tech-influenced TRANCE.
What are you working on right now? What's coming up?
Genix: I'm always producing. I have a new EP on Anjunabeats titled Rogue / For Those We Lost. I have been taking a slightly different direction with my tracks this year, bringing back the more techy and darker influence, which I was known for about 10 years ago—also fusing lots of techno into my new stuff, because I love it.
Sunny: Working on many new tracks, some vocal collaborations, and some very interesting, fresh remixes of huge old-school classics. Can't divulge more than that, unfortunately.
There you have it, true believers. For a taste of past collaboration, check out 2015's "Black Water."
Get.
To.
Vegas.
Sunny Lax and Genix are going back-to-back at quantumVALLEY at EDC Las Vegas 2018, which takes place Friday, May 18, through Sunday, May 20, at Las Vegas Motor Speedway. Tickets are on sale now.
Follow Sunny Lax on Facebook | Twitter | SoundCloud
Follow Genix on Facebook | Twitter | SoundCloud
Follow Dreamstate on Facebook | Twitter | Instagram
Follow EDC Las Vegas on Facebook | Twitter | Instagram
---
Share
---
Tags
---
You might also like