Between 2 DJs: Flux Pavilion x Doctor P
Upcoming Event
As a blanket statement, b2bs are a great idea: putting two people together who know not only one another's music, but the entity behind the magic curtain. It naturally creates a certain synergy—synergy in a live EDM atmosphere—which, as we all know, is about as synergistic a bathtub as one can find.
But there are some b2bs that take it out of the bathtub and into the stratosphere. The individuals are not only familiar with one another, but they have collaborated prolifically—to the point that it is difficult, if not fucking impossible, to find a mix by one without the other's fingerprints on it. And in this case, they're childhood friends. No kidding. So, on top of knowing what one another are, have, and will be working on in the studio, they know what kind of sandwich the other's mum packed in their lunch.
And that matters, doubt me not.
So, the upcoming pairing of longstanding, heavy-handed bass driver Doctor P with multi-instrumentalist, dubstep-kaleidoscoper Flux Pavilion is a peerless b2b MATCH. If you're a newbie to their interweaving, check "Tetris" or "Party Drink Smoke." I suggest you start with the originals. Then, peruse the multitudinous remixes whose number has recently surpassed the amount of C02 blasts at every bass show ever.
Many.
Why? Well, it's damned solid stuff, guaranteed to give any subwoofer a brisk whipping, as well as you the chance to test out any extended warranty you might have purchased. So. If you're in the know or newly minted to their collusion, there is equal reason for you to catch their May session at EDC Las Vegas on the infamous bassPOD stage.
We caught up with the UK-rooted duo and Circus Records cofounders and put the questions to them.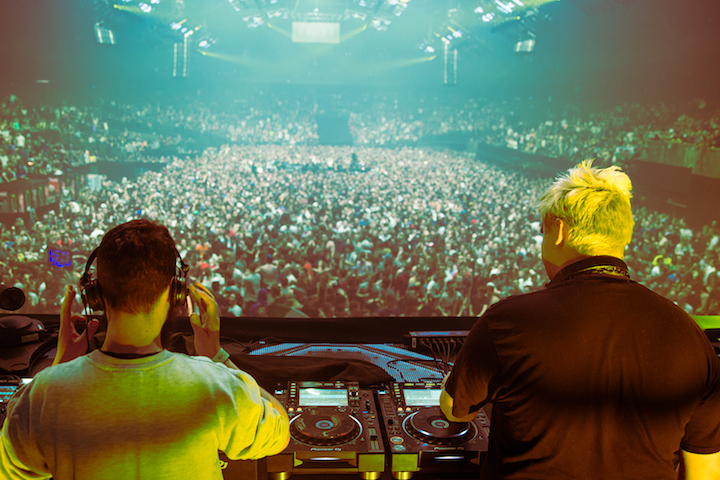 What do you appreciate about each other's stage presence/online persona?
Doctor P: I like the fact that neither of us has a stage or online persona. When we're onstage or on social media, it's just us, as we are in normal life.
Flux Pavilion: The humor—I think people will always be confused by who and what we are, and I love it.
Name your favorite track by your b2b partner.
Doctor P: I am still playing "I Can't Stop" in every set I play. Although my favorite has always been "Haunt You."
Flux Pavilion: I can't stop mixing with "Tetris," but I reckon "Flying Spaghetti Monster" is my favorite.
What are some things you wished people knew about him?
Doctor P: He knows I have the potential for a massive afro.
Flux Pavilion: He has the potential for a massive afro.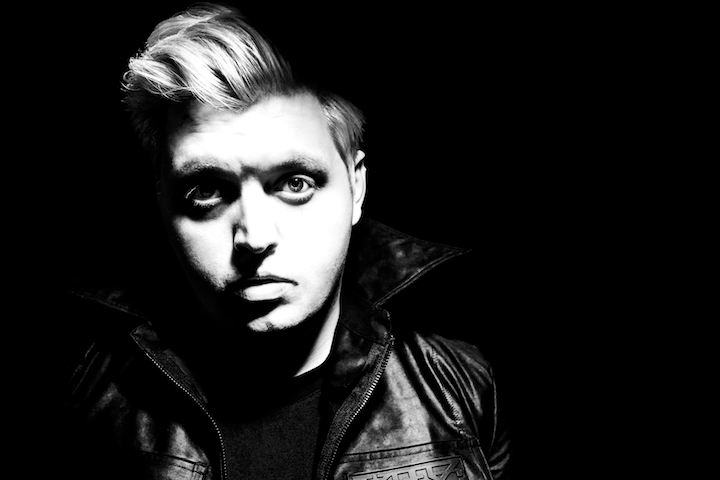 If he weren't a DJ/producer by profession, what do you think he'd be doing for a living instead?
Flux Pavilion: Graphic design—a lot of our art at Circus was/is always made by him. Check out the art for both UKF podcasts I've done.
Doctor P: I can't imagine a world where Josh wasn't a famous musician. He was born to do it.
What's one thing you would NOT be surprised to see on his DJ rider?
Doctor P: Whiskey.
Flux Pavilion: One beer.
What do you think makes him smile the most?
Flux Pavilion: Being pedantic.
Doctor P: Whiskey.
What's one song you like that your b2b buddy has probably never heard of?
Doctor P: "Waving My Dick in the Wind" by Ween.
Flux Pavilion: "Y Volvere" by the Los Angeles Negros.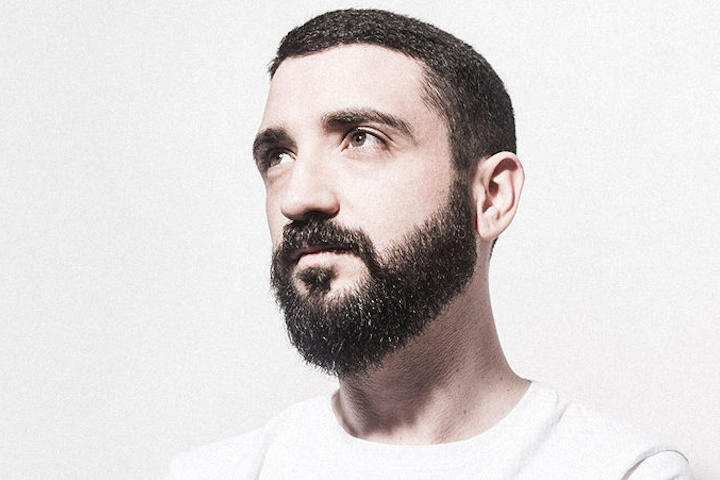 If he needed a new DJ name and you were tasked with giving him one, what would it be?
Flux Pavilion: "Janis Joplin's Unique Aroma." No misspellings or acronyms.

Doctor P: Posh Cockney.
What can fans expect from your b2b set?
Doctor P: Noisy boys and electronic toys.
Flux Pavilion: Expect the unexpected, also the expected, maybe a bit of the unwanted… and potentially a smattering of the undecided.
What are you working on right now? What's coming up?
Doctor P: I've finally finished some new music for the first time in a few months, so I've got a load of new tunes coming out soon.
Flux Pavilion: Our set.
Flux Pavilion and Doctor P will be going b2b on the bassPOD stage at EDC Las Vegas, which takes place Friday, May 18, through Sunday, May 20, at Las Vegas Motor Speedway. Tickets are on sale now. For more information, visit the official website.
Follow Flux Pavilion on Facebook | Twitter | SoundCloud
Follow Doctor P on Facebook | Twitter | SoundCloud
Follow Bassrush on Facebook | Twitter | SoundCloud | Instagram
Follow EDC Las Vegas on Facebook | Twitter | Instagram
---
Share
---
Tags
---
You might also like