Between 2 DJs: Firebeatz vs. DubVision
Remember when you were a kid… hell, even now. You'd go to the grocery store, and while buying cereal, the "toy surprise" inside was/is of equal importance to the brand of cereal itself?
It's a little like (and I think you know where I'm going with this): b2b sets. Now. The hard part here is figuring out who's the sugar-heavy meal, and which is the mind-blowing gift/toy/thingamabob. Or maybe it isn't difficult, because in most cases, the sweet and the surprise weigh out evenly.
In this case, we have a duo of Dutch duos. Tim Smulders and Jurr van Doeselarr form the frenetic Firebeatz, whilst brothers Victor and Stephan Leicher have doppelganger-downed as the dynamic DubVision. Both pairs produce belting-out singles that bring down the house and climb up the charts—DV's "All by Myself" and FB's "Helicopter" being examples.
They're examples that one can have their cereal… and play with it, too. So, we caught up with them, gave them the b2b business, and made it our personal task to give you the info to draw your own conclusions.*
*You will note, that although they are duos, they speak synchronically and at once, so there is no need, reader, to demarcate who is talking. If you are wondering at any point, relax your brain.
It is: THEM.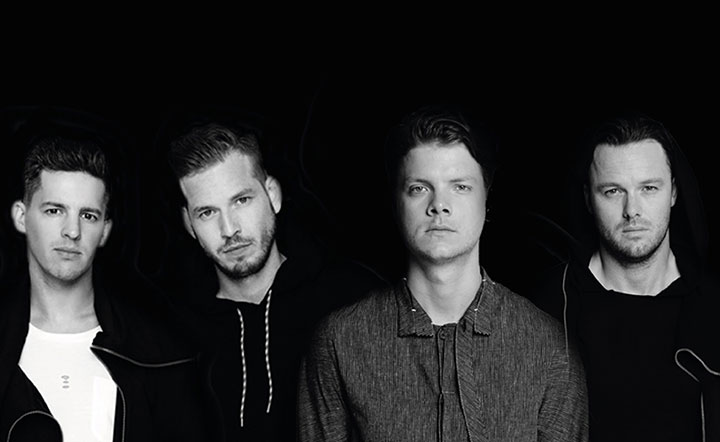 What do you appreciate about the other duo's stage presence/online persona?
DubVision: They are very positive-minded guys with a lot of energy. I think that shows onstage, as well.
Firebeatz: DubVision is an excellent addition to what we do in our act, because of their more progressive and melodic nature. Our grooves combined with their melodies is a perfect match.
Name your favorite track by your b2b partners. What's a good track of yours that would be a good mix-in?
DubVision: "Helicopter," one of their most streamed tracks—I guess they like to play it a lot!
Firebeatz: We just announced "Remember Who You Are," a collab with the gentlemen of DubVision. We think it's a track we both would love to play during EDC.
What are some things you wish people knew about them?
Firebeatz: That's hard, but I would say that Stephan really loves chicken wings.
DubVision: That they are very down-to-earth people who like to work hard.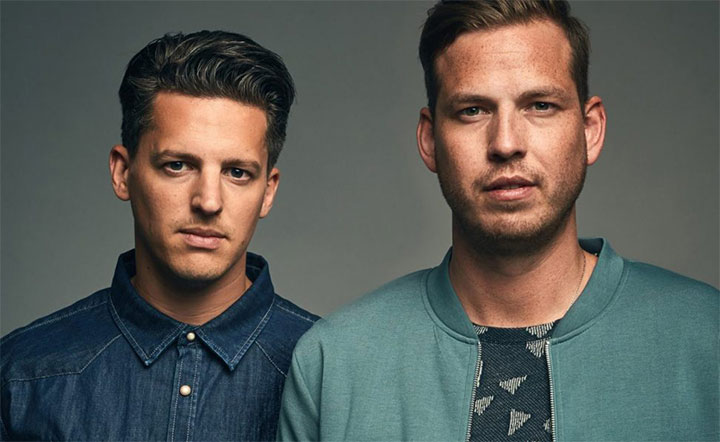 If they weren't DJs/producers by profession, what do you think they'd be doing for a living instead?
Firebeatz: Stephan would definitely be an architect. He actually studied architecture at university. Victor would be a surfer; his laid-back energy would work well in Hawaii or California.
DubVision: I think Jurre would be a professional jeux de boule (French game) player and Tim, a farmer.
What's one thing you would NOT be surprised to see on their DJ rider?
DubVision: I think if we saw protein bars, I would not be surprised. Always trying to stay in shape.Firebeatz: Chicken wings. If it's not on their rider yet, they should definitely add it!
What do you think makes them smile the most?
DubVision: I think, music-related stuff—us (DubVision), specifically, because we are gonna take this b2b set to another level.
Firebeatz: DubVision has the same humor as we do. It's the dark, cynical, and sarcastic way we like to have fun with each other.
If they needed a new DJ name and you were tasked with giving them one, what would it be?
Firebeatz: It would be something that highlights the differences and contrast between the two brothers.
DubVision: Farmboyz Deluxe.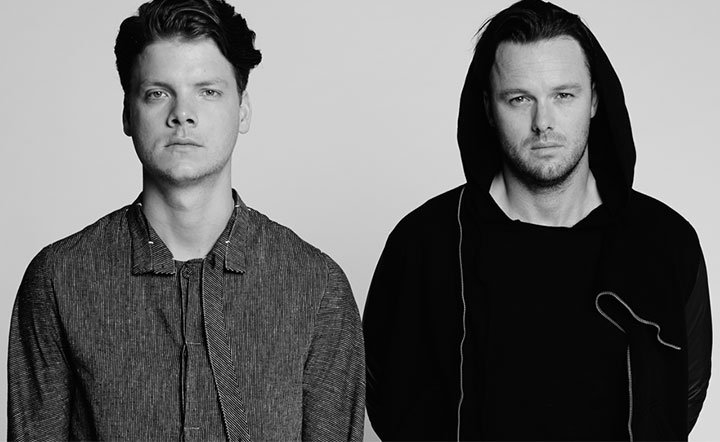 What are you looking forward to most about playing EDC Las Vegas?
DubVision: To our set, and the reaction of the crowd. It's going to be something special, with a lot of new stuff!
Firebeatz: We LOVE the American crowd. They have a very high energy level. We've never had a show in the US with a passive crowd. It's a great experience every single time. 
What can fans expect from your b2b set? 

DubVision: We've been working exclusively [on this set] for months. It's going to be something new and special.
Firebeatz: It's going to be wild, energetic; we have a couple surprises for the fans.
What are you working on right now? What's coming up?
DubVision: Right now, I'm working on our mixed grill plate. It's cheat day.
Firebeatz: We're working on a lot of new stuff for our label, Ignite Recordings.
For our big EDC Vegas show, we're working on a lot of new exclusive collabs for our special project with DubVision! Everyone should come and check out our set.
Screw the cereal/toy metaphor. Obviously, these lads are all straight-up boom-set fun. But… bring your spoon.
Just in case.
Firebeatz and DubVision will be going back-to-back at kineticFIELD at EDC Las Vegas, which takes place Friday, May 18, through Sunday, May 20, at Las Vegas Motor Speedway. A limited number of VIP passes, shuttle passes, and Camp EDC RV spots remain for EDC Las Vegas 2018. Grab your passes now! 
Follow Firebeatz on Facebook | Twitter | SoundCloud
Follow DubVision on Facebook | Twitter | SoundCloud
Follow EDC Las Vegas on Facebook | Twitter | Instagram
---
Share
---
Tags
---
You might also like