Between 2 DJs: DJ Stephanie x Lady Faith
Upcoming Event
Hardstyle: an armored genre that has proved hell for most to breech, let alone maintain a career in. These b2b buddies have not only done it, but with technical mastery and stage presence rarely seen. One hesitates to even mention they are women, as in the end, it's about sound—not gender.
But.
Well, hell, it's quite literally impossible to ignore: Their physical DNA is of the WOW variety.
But (again), this is not the main mechanism that has catapulted them, each in turn, into the realm of full-cred recognition. While sharing appearance to a degree that they could well be sisters, the other side of the victory graph is a self-possession and overwhelming outward-directed-ness that could well be the key to cold fusion. My science team at MIT is investigating this as I type. It's this wall/ceiling-disintegrating brute force algorithm of "I AM making this happen MY way" that has led to them sharing the stage at EDC.
Along with her penchant for bringing whips along with her tech to the booth, Faith's infamous run-ins with the Iranian Morality Police, simply for attending parties—including a cinema-worthy high-speed chase—have made her a symbol of those who go where only eagles dare. Italian-born and partner-in-attitude DJ Stephanie is known for theatrical onstage presence and unwavering high-wire confidence in releasing tracks with unflinching titles like "My Vibrator and Me."
The stuff of legends, they are tall tales in the real world.
The DIY ethos is strong in these two, rendering gender irrelevant in a genre that was male-dominated from the gate-drop. So, in having spoken of what, in reality, needs not be mentioned, it's exciting to push past the preamble and get to the meat of what the duo think about playing b2b at EDC Las Vegas. In kicking out the jams as the first female hardstyle duo at the biggest dance music fest in the States, they've crossed many borders. Don't expect it to end anytime soon.
Onward… to the interior of their power cores.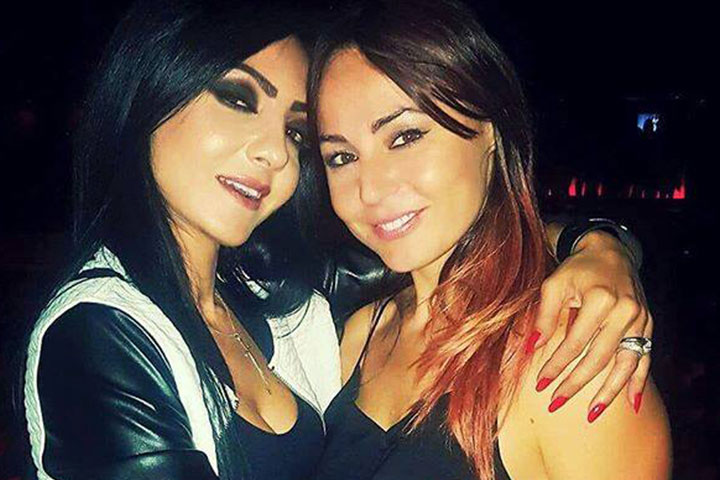 What do you appreciate about each other's stage presence/online persona?
Lady Faith: Stephanie's confidence and musical style onstage is awesome. She's an amazing DJ who has done it all.
Stephanie: I absolutely love girl or femme fatale power onstage, and Lady Faith is a perfect female partner!
Name your favorite track by your b2b partner. What's a track of yours that would be a good mix-in?
Stephanie: "Bestie"! "Everybody," in my opinion, from our American EP.
Lady Faith: I love Stephanie's "Black High Heels." I think my "Queen Bitch of the Universe" would be a great mix-in.
What are some things you wished people knew about her?
Stephanie: She is amazing, both as a person and as a DJ! Her heart is so big, she's totally cute, and she really lives for her passion! She is a real DJ, not a fake or a project! 
Lady Faith: Stephanie is such a hard worker and is so dedicated to our scene. I don't think she has an OFF button.
If she weren't a DJ/producer by profession, what do you think she'd be doing for a living instead?
Lady Faith: I think she would be a teacher. She is very good at communicating and has the patience needed to be a really good educator.
Stephanie: I think she'd be a manager for a big fashion or makeup company!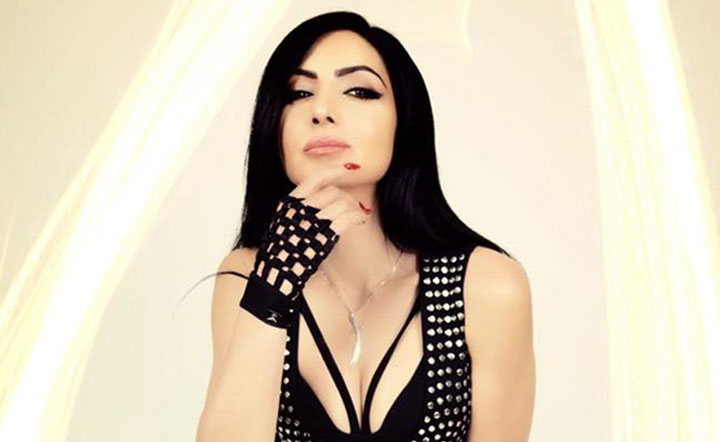 What's one thing you would NOT be surprised to see on her DJ rider?
Lady Faith: Water! Girl don't drink. One of these days, I am going to get her drunk.
Stephanie: Veuve Clicquot champagne.
What do you think makes her smile the most?
Stephanie: Without a doubt, her music… and her puppies. 
Lady Faith: Like all DJs, our biggest smiles always come onstage.
What's one song you like that your b2b buddy has probably never heard of?
Lady Faith: Papa Roach's "Dead Cell."
Stephanie: My new track, a surprise for EDC.
If she needed a new DJ name and you were tasked with giving her one, what would it be?
Stephanie: Wow, that's not an easy question, to be honest! But probably Dark Angel, because she is an angel, and her style is dark… the perfect combination.
Lady Faith: Since she loves cats so much, I would have to say Sanura. It means "kitten" in Arabic.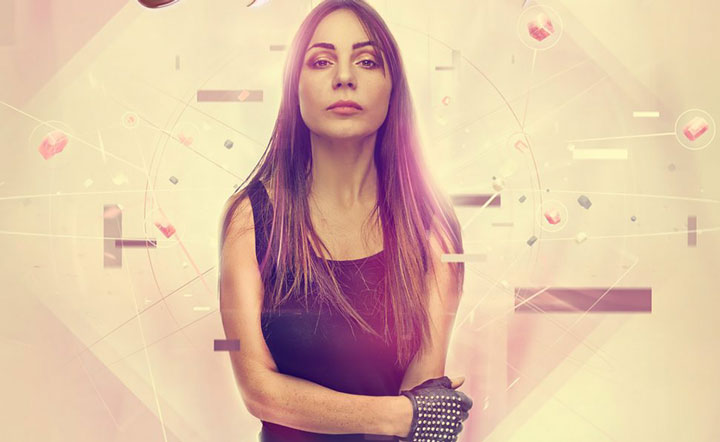 What are you looking forward to most about playing EDC Las Vegas?
Lady Faith: On my six-year EDC anniversary, I get to play twice: once with Stephanie, and also my live act called Notorious Two.
Stephanie: EDC is in my heart, and this time, I'm really excited to be playing with Lady Faith! We are the first female HS duo, and we fight for our passion! We will rock onstage!
What can fans expect from your b2b set?
Stephanie: 100 percent female power. Our mission is to generate our energy and make sure people have a great time!
Lady Faith: They can expect a crazy, high-energy set! Two girls, one stage. It's going to be insanely fun.
What are you working on right now? What's coming up?
Lady Faith: I am working on a few tracks, but Stephanie and I are also working on a new collab together called "Electric"—more about that soon.
Stephanie: Our collaboration is almost ready. After EDC, my bootleg of Sia's "Suitcase" will be free for my fans. And there's something else, but I can't tell you about it for the moment… it will be a surprise!
So, if excellent surprises are on your Christmas lists, then pamper yourself a bit and get your ass to EDC Vegas, where the duo will make history.
Follow DJ Stephanie on Facebook | Twitter | SoundCloud
Follow Lady Faith on Facebook | Twitter | SoundCloud
Follow Basscon on Facebook | Twitter | SoundCloud
Follow EDC Las Vegas on Facebook | Twitter | Instagram
---
Share
---
Tags
---
You might also like