Between 2 DJs: Black Sun Empire and the Upbeats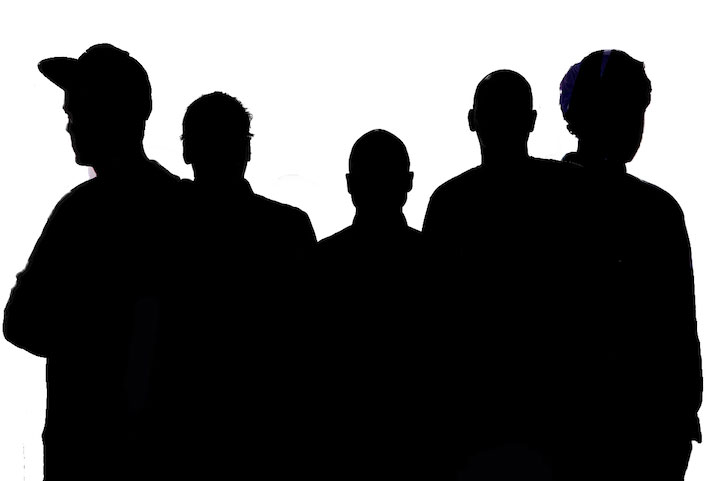 "Birds of a feather flock together."
"Opposites attract."
Long has the war between these two idioms raged. We've just decided to end it once and for all at EDC Mexico by b2bing the D&B trio with the coolest name since Darth Maul—the Netherlands' Black Sun Empire—and New Zealand's celebrated odd couple, the Upbeats. While the team of Rene Verdult and brothers Micha and Milan Heyboer (BSE) tilts a bit more toward the wired-up brain of neurofunk/techstep D&B, the Upbeat's Snake and Wolf are harder to pin down. With wackadoodle sound design and huge slabs of negative space that ring louder than bombs, a punk ethos rides the tip of their spear. They're similar enough to be different, but different enough to be similar.
If that makes sense.
So, maybe no questions will be answered. Maybe the heavens will open up and swallow all of us. Maybe the earth. The real question is whether leaving your earplugs at home will help you or hurt you. Best bet? Come prepared to worship at the altar.
We ran the fellows through the b2b question gauntlet. Admittedly, things are a bit more complex with five people weighing in. But we made it easy for you—or we tried.
All questions were asked of both. So. It's safe to assume that the pronoun "their/them" is in reference to whom? Answer: The OTHER DJs. That's right!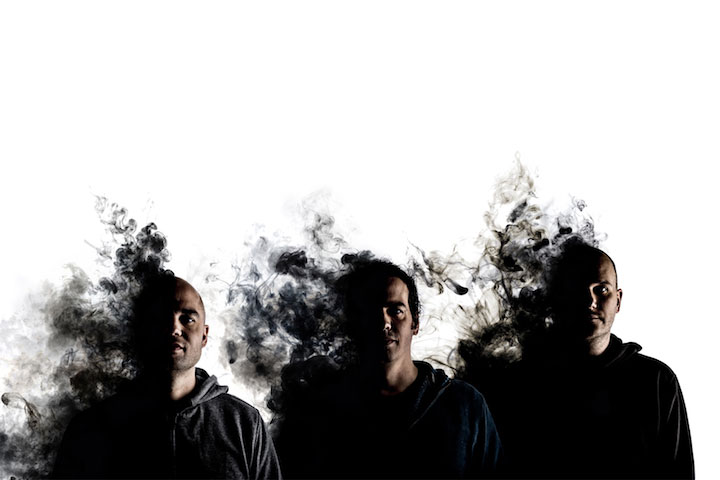 What do you appreciate about each other's stage presence/online persona?
Black Sun Empire: The outrageous, intoxicated dancing—their moves get everybody going.
The Upbeats: They're the sexiest men in D&B. What's not to love about that?
Name your favorite track by your b2b partners. What's a good track of yours that would be a good mix-in?
Black Sun Empire: "Wear and Tear." We used to play it every set. It followed a double drop of our tune "Chaingang" and a Gridlok tune called "Wake Up!"—good times.
The Upbeats: "Caterpillar," featuring State of Mind & Virus Syndicate, mixed with our track "Dr Kink" (Annix Remix).
What are some things you wish people knew about them?
Black Sun Empire: They can eat their body weight in after-show hotel breakfast. It just disappears in front of your eyes.
The Upbeats: We won't name any names, but one of the lads has "Professional Quake player" on his resume.
If they weren't DJs/producers by profession, what do you think they'd be doing for a living instead?
Black Sun Empire: Probably have their own TV show in New Zealand—an odd mix of cricket review/cooking show and general trivia quiz.
The Upbeats: They'd write an amazing boutique beer tour guide.
What's one thing you would NOT be surprised to see on their DJ rider?
Black Sun Empire: A set of once-washed satin pillow covers. And pillows. Party hard. But then, nap hard.
The Upbeats: Exfoliating face mask.
What do you think makes them smile the most?
Black Sun Empire: A good crowd appreciating the right tune at the right time.
The Upbeats: Seeing us, obviously.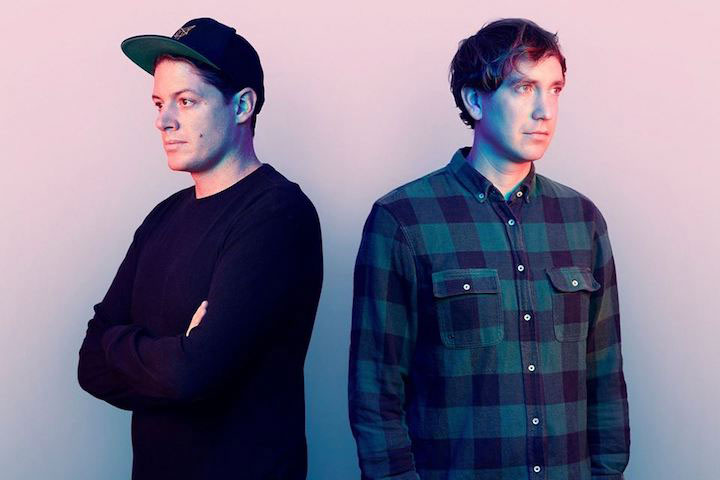 What's one song you like that your b2b buddies have probably never heard of?
Black Sun Empire: Their knowledge is pretty extensive. Maybe Exocet's "Demon Seed," one of the tunes we played all the time when we began producing. So simple and so dark.
The Upbeats: Yves Tumor "The Feeling When You Walk Away."
If they needed a new name and you were tasked with giving them one, what would it be?
Black Sun Empire: They already have aliases (Snake and Wolf), so it would have to be another couple of badass animals, like DJ Guinea Pig and the Fluffy Bunny.
The Upbeats: The Dutch Rudders.
What are you looking forward to most about playing EDC Mexico?
Black Sun Empire: It's our first time there, so we don't know what to expect! A new type of crowd is always exciting, so bring it ON.
The Upbeats: Smothering Micha in my smelly, jet-lagged, sweaty embrace. Oh, and meeting some amazing new people, tasting some seriously delicious foods, drinking all of the drinks, and generally getting up to mischief.
What can fans expect from your b2b set?
Black Sun Empire: In a b2b set, you automatically try to impress not only your audience, but also the other DJ a little bit. So, we will both bring our A-game, and there will be some unexpected elements.
The Upbeats: Something unique and completely unscripted. We've been great friends for years and have performed countless times on the same stages, but only once b2b. We can't wait.
What are you working on right now? What's coming up?
Black Sun Empire: We just released a special remix album of our LP The Wrong Room, and we are working on a special collection of collaborations.
The Upbeats: We've just finished up the first part of our No Sleep 'Til project in Japan. Next, we're off to Iceland for the second part. Then, we get to finish it and share it with all of y'all. Super excited about that.
EDC Mexico 2018 takes place Saturday, February 24, and Sunday, February 25, at Autódromo Hermanos Rodríguez in Mexico City. Tickets are on sale now. For more information, visit the official website.
Follow Black Sun Empire on Facebook | Twitter | SoundCloud
Follow the Upbeats on Facebook | Twitter | SoundCloud
Follow EDC Mexico on Facebook | Twitter | Instagram
---
Share
---
Tags
---
You might also like