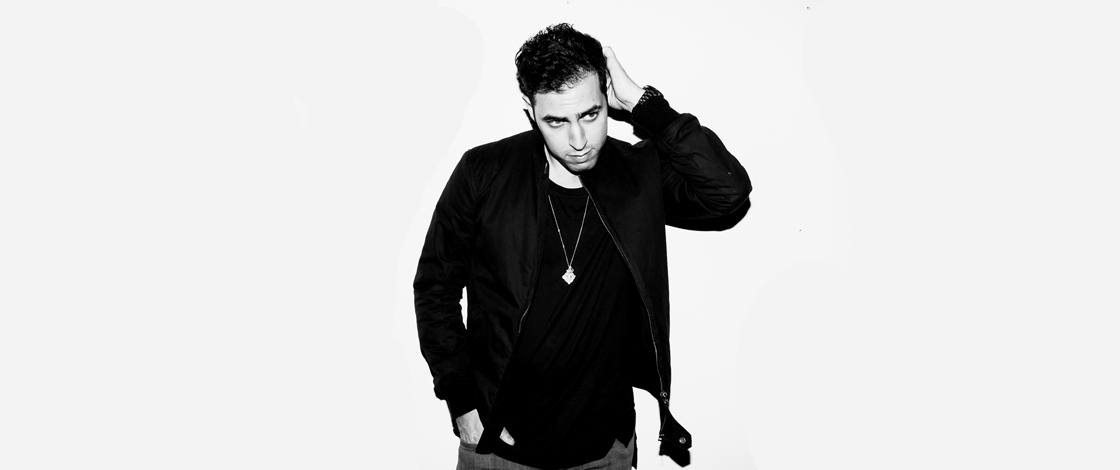 While some artists have become international sensations overnight, most have spent years in the studio and on the road, honing their skills and building their repertoire, before making a splash on the global scene. We discuss that process and the tools of the trade in our A Cappella series.
It was clear from the gate that Jason Ross was going to push boundaries. His breakout single "Burma" was played a record three weeks in a row on Above & Beyond's Group Therapy podcast. This led to an immediate record deal with Anjunabeats, and two years later, he has proved to the world that his enthralling melodic vision and love for driving basslines is indeed the future face of trance. His ability to translate emotion into melody has led him to become a celebrated artist among fans and DJs alike, resulting in a string of successful remixes and collaborations.
Most recently, Jason has found himself in the studio with another dynamic and forward-thinking producer, Seven Lions. The outcome, "Higher Love," is a perfect blend of their two styles and was premiered alongside Jason's recent release "Valor" at Above & Beyond's ABGT200 event in Amsterdam. Ross has just wrapped up his Anjunabeats Worldwide 06 North American Tour, and took some time out to give us some insight on his studio methods and a little advice for those just getting a handle on production.
What's the longest studio session you've put yourself through in one sitting? What were you working on?
It would have to be the time when Above & Beyond first supported one of my tracks on their radio show, Group Therapy. It was a dream come true. The A&R reached out to me and asked if I had more material I could send, and I said yes; little did they know, I had absolutely no material ready. I spent the next week in my studio and cranked out three tracks from start to finish. I must have spent close to 100 hours finishing those productions, as I knew this was my window of opportunity with the label. They ended up signing two out of the three tracks.
In terms of production, what is square one to you? Where should a newcomer aim to start building their foundation?
Square one is finding a DAW that works for you. Get the demo versions and play around with them, and see what works best. Everyone has his or her preference. From there, start watching loads of production tutorials online, and apply it to your DAW. I would watch a lot of "start to finish" videos and pause after each task was performed, and I would attempt to recreate it myself. A 30-minute tutorial would turn into a five-hour session, and I would come out of it with that much more knowledge under my belt.
Is there a particular system or method you adhere to in your work?
I treat this like a full-time job, in the sense that I wake up early and work late. I used to be a night owl, but it lacked routine and focus. Personally, I feel more on-track and consistent when I have a routine and work during the hours that most people work. Staying healthy and creating a balance in work and personal life is super important to me, and I try to optimize that any way I can; it's a constant yet exciting process for me.
How and why did you get your start? Is there anyone you owe big-time?
I got my start because I sincerely love the music. I sought… to find out how people made dance music when I was only 12 years old. My friend's older brother was making hip-hop beats, and he showed me this production software by eJay called Hip-Hop. Luckily, that same company also had a version called Dance, and I dove right into the production process (I even created an album). I loved everything about the music and knew I wanted to make my own sounds—even before I knew what a DJ was. If there was anyone I owe "big time," it would have to be my younger self—my constant curiosity and drive to do something I loved, and to be great at it.
What's the biggest pitfall most producers fall victim to, and how can they avoid it?
I think the biggest pitfall is doing too much, too soon, and I'm a victim of it as well. Before I was with a management agency or label, I had big dreams, and I thought I could do it all and have it all. I was a local DJ in San Diego, and I thought I could take on the world before I had any big releases or any traction. It wasn't until I moved to L.A. that I realized I had a lot more work to do.
Most budding producers I've seen release a track, and it does well; maybe it gets a few support plays from big DJs. But they jump the gun too quick. Either they get a big head or have a need to start playing constant shows and be represented by a big agency/management. From my experience, that's not how it works. You need to stay focused and driven in the studio and make more great music. When you're ready, management and agencies will reach out to you, versus you reaching out to them. Don't settle for something just because you're eager; I know it's hard to do, but it's so worth it when you get what you truly want.
Catch Jason Ross at Dreamstate November 25 and 26.
Follow Jason Ross on Facebook | Twitter | Instagram
---
Share
---
Tags
---
You might also like