6 Things We Learned at ADE 2016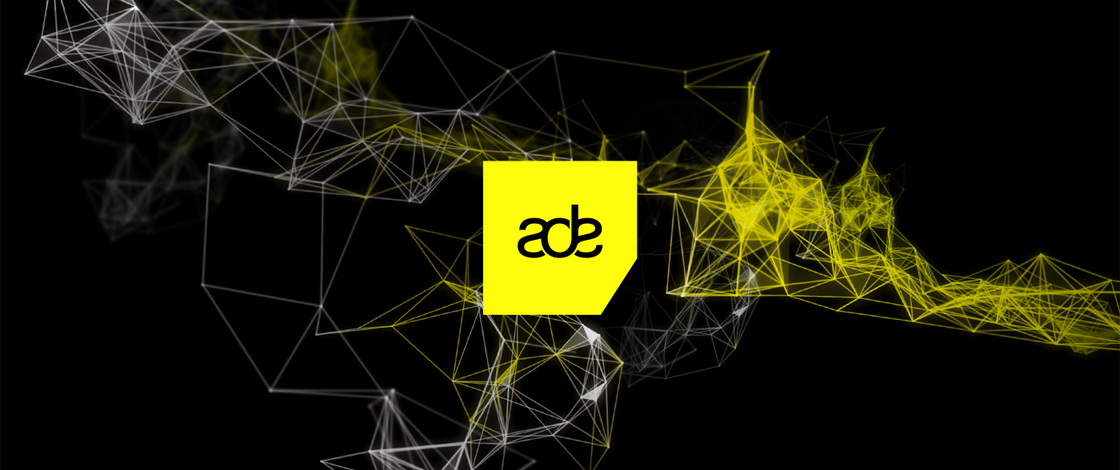 Over five days every October, 375,000+ people descend on Amsterdam to discuss and enjoy the finer points of the dance music industry. The annual Amsterdam Dance Event is an endless sprawl of clubs nights, panels, pop-ups, workshops and demos, bringing together the global scene in a frenzy of business and rinsing like no other. This year, ADE celebrated its 21st birthday by working with more than 140 venues and 2,200 artists to transform the Dutch capital into the most thriving inner-city dance festival in the world.
While it will always be a huge celebration of our culture, there was a sense that this year was more pivotal than those before it. While many of last year's dance-focused conferences pondered over a festival scene beyond the EDM bubble's inevitable burst, this year the focus had shifted to clubs. In fabric, London had lost one of its most celebrated institutions, but the global reaction has shown us the power of a united dance community in a way never seen before. Elsewhere, drugs still gave us headaches, European big-room house still carries a lot of heft, and every, single, person, dresses in black.
This is what we learned at ADE this year.
Amsterdam treats club culture with more respect than anywhere else.
After the global club community becoming distraught and enraged by fabric's closure, seeing how much the city of Amsterdam welcomed ADE and opened itself up to club culture showed us that these two oft-opposing entities can really work together if there's good communication.
"These days, we get a lot of support from the city—even the mayor is well connected with us—and they see the value," festival founder Richard Zijlma told us. "We bring in around €60m every year to the city, so that's a huge contribution, and we contribute a lot to the climate of culture here, too."
With ADE flags and banners proudly fluttering around the city center, strong ties to local businesses, and a legitimate government figure dubbed "The Night Mayor," there isn't a scene in the world that treats dance music that well.
The era of "man trance" might be coming to an end.
After their hugely successful summer run at Space Ibiza, Tale of Us brought their Afterlife party to ADE with a lineup so long, it should have been divided into chapters. But while Innervisions boss Dixon, Rødhåd, Gerd Janson and Âme all featured on a heavyweight night at Loveland, the feeling from the punters was that the "man trance" era of techno was coming to a conclusion.
Man trance—the much-maligned term for the melodic techno genre at which Tale of Us were at the forefront—feels like it has descended into parody. From the interplanetary synthjaculations and the tedious, overwrought builds, to the whack greasy man buns and sludgy, K'd-out dancefloor, man trance feels like it has run its course. While we weren't averse to a bit of planet-pioneering techno, it's been rinsed. Let's move on.
Vinyl culture in Europe is very strong.
Vinyl culture in Europe is in a very strong place at the moment, and it was unlikely that you'd find a DJ booth at ADE that didn't have at least one turntable. Amsterdam is known for having a wealth of world-class record stores, with Rush Hour, Vintage Voudou, and Zwart Goud being our favorites of the lot. Throughout the weekend, they were buzzing with some of dance music's nerdiest fans and selectors, and Rush Hour in particular hosted some heavy sessions, including Giles Peterson's Worldwide.fm broadcast on Thursday.
fabric's closure will be remembered as a vital turning point.
The scene was still very much licking its wounds over fabric's controversial closure earlier in the year, and many of the conversations in the panel rooms and on the bar tops revolved around what was left of London's scene. Mark Lawrence of the Association for Electronic Music committee asked his panel if the legendary Islington club might eventually be considered a martyr for the club scene, an entity that had to be sacrificed in order to mobilize the clubbers into action. While time will tell what will come of the club's legacy, the subject of protecting the dancefloor has certainly become front and center in the conversation behind the scenes.
We're still looking for solutions to drug use.
Given the often tragic repercussions from dance music's fraught relationship with drug use, working out an effective means of managing it is the most important issue facing the scene.
Holland has long had some of the most progressive approaches to drug legislation in the world, with an extensive pool of data to point to in favor of a more pragmatic approach to the problem. On Thursday night, when we were about to head out for the evening, the ADE app issued a warning to clubbers to avoid the dangerous "pink Superman" pills that were in circulation. This effective means of harm reduction was one of many content initiatives run by the event, showing they are still streets ahead of the rest of the world when it comes to finding a solution.
The Dutch might be our favorite Europeans.
Only Ibiza can rival the Amsterdam residents' tolerance for dealing merrily with wrecked tourists. The Dutch people just get it. They understand what a good time looks like, and there is an inherent pride in Amsterdam for allowing people the freedom to find it. They're considerably more easygoing than any of their neighbors, and the city itself is one of the most beautiful in Europe.
Thank you for another fabulous trip!
---
Share
---
Tags
---
You might also like