5 Essential Artists: June 2015
Upcoming Event
Every month, Insomniac spotlights five exciting artists across all the genres that comprise the electronic music realm—from the trenches of dubstep, the deep-bass bins of house, the unifying melodies of trance, and beyond. Dive into these musical geniuses, and continue your music discovery journey with the 5 Essential Artists series each and every month.
Galantis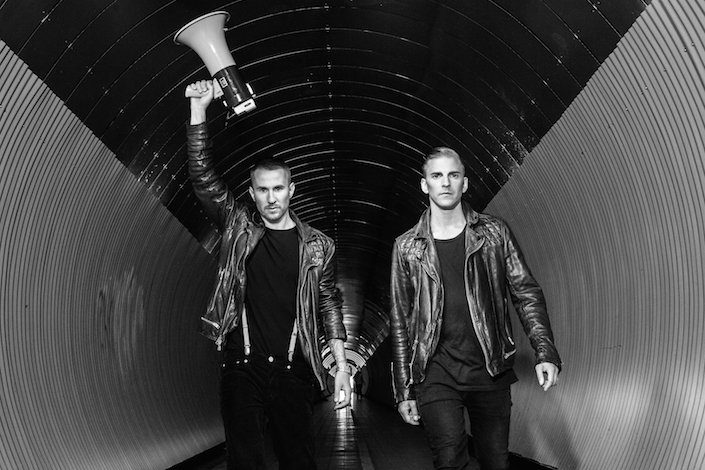 From: Sweden
For fans of: Daft Punk, Alesso, Miike Snow
Releases on: Big Beat, Atlantic Records
Why you should be following: While the rest of the dance music world digs deep into the shadows of the underground, this Swedish songwriting duo punches a mighty fist through the darkness, piercing the air with shiny brightness. With an emphasis on craft and storytelling, they bury their hooks straight into your soul. Chances are you're already a fan of their work. Galantis is Christian "Bloodshy" Karlsson, of Miike Snow fame, and Linus Eklöw, aka Style of Eye. They made their live debut at Coachella 2014 and simultaneously held the #1 and #2 Best Emerging Artist spots on Billboard with singles "Runaway (U & I)" and "Gold Dust." This month, Galantis follows up their initial success with their debut album Pharmacy.
Take a spin: "Peanut Butter Jelly" would be comically feel-good if the production weren't so seriously on point. When the drop kicks, the disco vibes shoot to over 9,000. The undertones are sexual, but the delivery is childishly playful. Layers of sound pump through the speakers, and we immediately wish we were roller-skating under the bright, hot sun.
Follow Galantis on Facebook | Twitter
MaRLo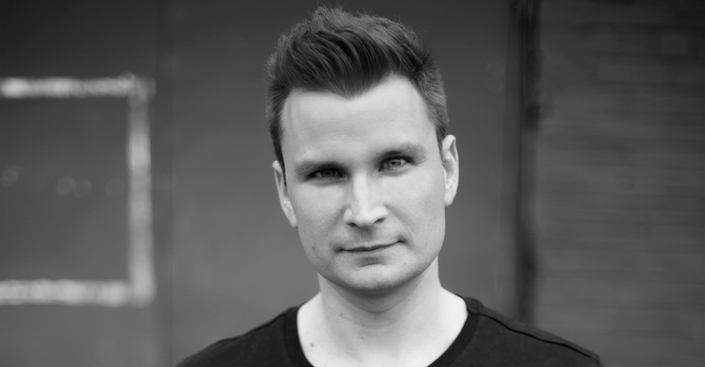 From: Australia
For fans of: Armin van Buuren, Ben Gold, Cosmic Gate
Releases on: Armada, A State of Trance, ARVA, and more
Why you should be following: This is not trance for the laidback listener. This is trance that grabs you and lifts you into the air. Sure, there are pretty vocals here and there, but it's all about the pushing drums, the massive builds, and the piercing melodies. MaRLo's music will keep you going when you think there's nothing left. It's unrelenting and beautiful, drawing from all the biggest sounds in the solar system. It's a boastful sound that's seen him tapped for remixes for Armin van Buuren, Dash Berlin, W&W, Ferry Corsten, and more of dance music's most famous faces. His live mixes have carried him far from his Melbourne beginnings to the grassy homes of TomorrowWorld, Ultra Music Festival, Creamfields UK, Stereosonic and more. Honestly, if you're a fan of trance, you're probably already listening to him, and if you're not, re-evaluate your life.
Take a spin: Fresh from the studio womb comes "Atlantis," the official song of a new Australian trance festival by the same name, which also received the illustrious status of A State of Trance's Tune of the Week. As with anything MaRLo touches, it's powerful and captivating, fast-paced and uplifting. It's exactly what makes MaRLo so in-demand.
Follow MaRLo on Facebook | Twitter | SoundCloud
Shiba San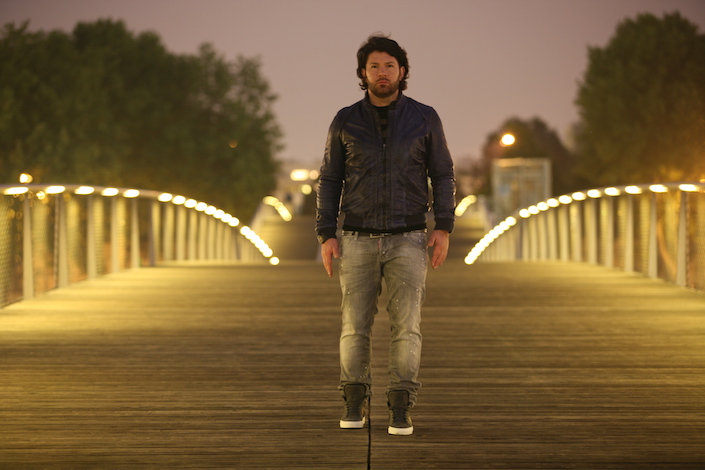 From: France
For fans of: Tchami, Kill Frenzy, Hannah Wants
Releases on: Basement Leak, dirtybird, CUFF
Why you should be following: Shiba San is the creepy, hooded man loitering at the intersection of hip-hop and house. He stands silently under the streetlamp, doling out creeptacular hooks and beats devilishly dark enough to keep dancefloor fiends running back. His hit "Okay," released via ghetto-tech ground zero dirtybird, went straight to the top of the charts and earned the French producer an IDMA for Best Underground Dance Track. Backed by the streets and feeling the momentum, Shiba San is going solo and opening his own label, Basement Leak. Evil, head-knocking beats are imminent.
Take a spin: It's important to lead with your best paw forward. For Basement Leak, Shiba San unleashes an original from his own kennel, "Burn Like Fire." It's a perfect taste of his roots-first approach, blending old analog sounds in new ways that reflect the modern soundscape, while paying homage to those who inspired him. It's definitely a house tune, but the four-on-the-floor comes with a lot of gangster lean.
Follow Shiba San on Facebook | Twitter | SoundCloud
Kim Ann Foxman
From: New York City
For fans of: Hercules & Love Affair, Azari & III, Shit Robot
Releases on: Firehouse, Needwant, and more
Why you should be following: She used to be a singer with Hercules & Love Affair. Now, she's stepping away from the mic and releasing her inner Grace Jones. Let us be clear, though: DJing is no new mask for Kim Ann Foxman. She takes her cues from Detroit pioneer Kevin Saunderson and, of course, the aforementioned lioness Grace Jones. The result is a hard-hitting techno sound imbued with ferocious fierceness and plenty of room to get weird. She's classical in her musical approach, transporting the listener to deeper, darker times in dancefloor history, i.e., the golden era of the early '90s. Look out for original releases and killer mixes from her new label Firehouse, named after the actual old firehouse where she lives and works.
Take a spin: This opener from her Firehouse 002 EP shows Kim Ann Foxman flexing her old-school Chicago house muscle. This is classic beats, classic drum machine attitude. The vocal sample is part alien, part supermodel, much like her favorite icon. You could listen to this song during the day, but it's much more suited for the darkest hour of night.
Follow Kim Ann Foxman on Facebook | Twitter | SoundCloud
Nite School Klik
From: California "and Beyond"
For fans of: Aphex Twin, Skream + Benga
Releases on: Liquid Amber
Why you should be following: Half of Nite School Klik is DJ Shadow, which really should be reason enough to intrigue your senses. The other half is G Jones, a skilled producer that Shadow called "super efficient and quick" the first time he saw him using Ableton, which is a pretty great vote of confidence from the legend. The two have come together to engineer some of the most forward-thinking, teeth-rattling bass music the world has ever heard. Debut tune "Posse" is haunting and spacey. It's like the music from an interstellar chase sequence, bringing old-school UK dubstep womps to places they've never gone before. It's at times drum & bassey, reminiscent of the best IDM ever made, all the while drippy and dastardly and hard to ignore. The duo just dropped its debut EP, so you can get to steppin'.
Take a spin: "Nice Nightmares" picks up right where "Posse" left off. It opens with cascading keys and textures that boil into steadily off-kilter drum patterns and an ever-evolving beat that must be followed with rapt attention. It's the sonic equivalent of a low-flying spacecraft exploring an alien planet. Just when you think you don't recognize a thing, Nite School Klik brings back the groove, only to take it away again. It's like a game for your earholes, but these dudes ain't playin'.
Follow Liquid Amber on Facebook | Twitter
---
Share
---
Tags
---
You might also like