12 Great Boiler Room Sets From 2016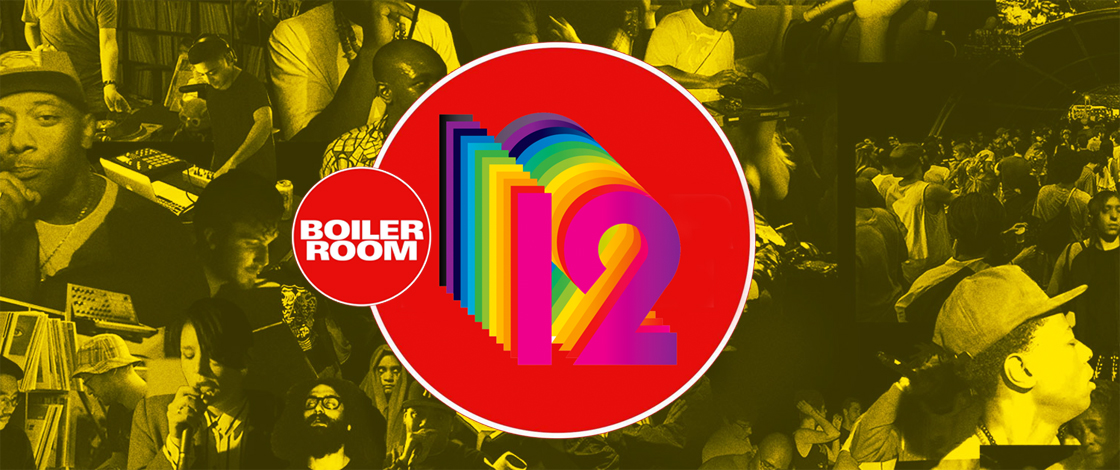 2016 sucked in so many different directions, it's hard to even reflect on it.
But one thing that didn't disappoint was Boiler Room's steady stream of great videos, as they've cemented themselves as the go-to international destination to watch and hear DJs and live electronic sets, all from the comfort of wherever the hell you are. Despite the fact that Boiler Room has had to battle issues this year like asshole narcs in Pennyslvania and misogynist trolls who often clutter the comments section of some of their videos, the world is certainly a better place with Boiler Room in it.
So, here are some of the best of this year's Boiler Room sets, in no particular order, to transport you all over the world to hear some of the underground's best music and see some of the world's most flamboyant party punters, all for the price of FREE.
We tried to give you a little bit of everything, especially a taste of some more obscure sets you may have missed.
Red Axes vs. Moscoman in Tuscany
The guys behind Red Axes and Moscoman are all buddies from their native Tel Aviv, and their mix of rock, house, techno and disco complement each other well. The result is a midtempo, psychedelic, chuggy throwdown of a lot of their own productions.
Luciano in Switzerland
Here's Ibizan hero Luciano rocking a layered crowd atop a mountain in Switzerland. Hot toddies, anyone?
Fatima Yamaha Live at Dekmantel
The dude has a knack for creating catchy earworms that aren't overly grating or overstay their welcome. It's groovy but not too banging, like an update of Metro Area's sensibilities. Watch as the Dutchman here gives a top-notch live synth set of his own quirky, curious compositions.
Disclosure in Shanghai
The Disclosure guys have been around for a while now, but they're still only 22 and 25 years old(!). While they are used to headlining festivals, here they are rocking a small room with many of their own productions and others from their ilk of classy, accessible main-room house.
Fatboy Slim in Brighton
I wrote an ode to big beat a few months ago, and I think it's only fair to include the big beat honcho himself playing to his hometown crowd of Brighton, where the whole scene got its start.
Nicole Moudaber in Berlin
Nigerian-born Lebanese Nicole Moudaber is one of the best purveyors of tech house on the circuit right now. Watch as she (seemingly) effortlessly controls the crowd from behind her shaggy mane.
The Black Madonna b2b Mike Servito at Dekmantel
This is probably the set I'll remember most from this year. You've got two great DJs—leaders of the new American queer underground, who were largely ignored by the music press until relatively recently—now at the height of their powers, getting turnt, and just seeming to have a blast while they pump their hard house and acid jams.
Jen Ferrer in Los Angeles
Dublab and Far Away affiliate Jen Ferrer has been making a name for herself on the scene here in L.A. the past few years. Here she is rocking an open-air daytime jam with a mixture of old and new, jacking house, breaks, and disco. Good times.
Nomad in Berlin (Badeschiff)
Nomad is a visual artist, DJ, and producer perhaps best known to DJ-philes for his involvement in the wonderful Africaine 808 project. But as one of the city's few native-born DJs, he's been a stalwart on the weirdo-beardo-disco-Balearic circuit for decades now. Here he is at Badeschiff—the pool hang on the Spree River—getting into his Afro groove. Very mellow.
Optimo in Belfast
No matter where your tastes may lie, there is almost certainly always something to enjoy when Twitch (watching this video, you'll see where he gets his handle) and Johnnie Wilkes throw down. These two Glaswegians have influenced how 21st-century DJs do their thing, and their influence will probably not be fully clear until it's too late. See these DJs before you die.
Skrillex in Shanghai
Your boy Sonny Moore goes HAM on this Japanese crowd in a rare, intimate gig for the Dark Prince of EDM. Genre and tempo are irrelevant here. It's full-blown party jams in his trademark gonzo style.
Veronica Vasicka at Dekmantel
The queen of dark wave and the Minimal Tapes jefe takes you on a tour of her icy, pitch-black tastes for a discerning crowd.
---
Share
---
Tags
---
You might also like