10 Hip-Hop Artists to Know at Middlelands 2017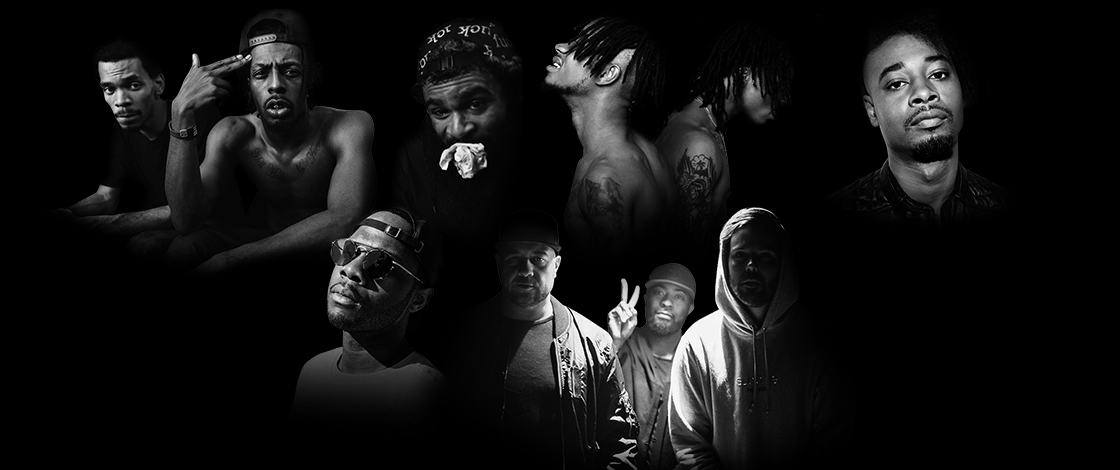 Any Headliner knows Insomniac has the dance scene on lock. We're always bringing the best and brightest from all different corners of the bass-ridden world. But at Middlelands, we're showing you another side of the sounds that make our hearts pound with a loud-AF roster of hip-hop greats and rap newcomers.
The rap and dance cultures were born from the same grimy, imaginative underground, and today's hip-hop scene has more to say than ever. Some of the Middlelands MCs are thought-provoking, some of them want to help you get your groove on, and some of them just want to throw caution to the wind. They're all versatile and unique, and they all know how to bring a little something extra-exciting to the stage.
Check below to get the skinny on all the dope rappers on deck at the first-ever Middlelands.
Danny Brown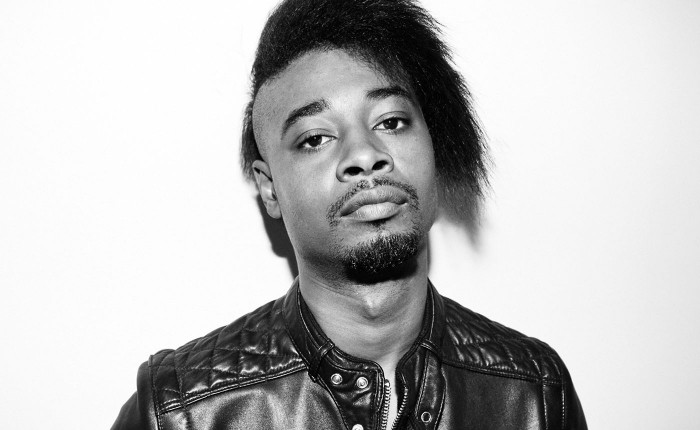 Friday, May 5, 10:35–11:35 pm, Middlelands Arena
Cartoons can rap, and Detroit's Danny Brown is the living proof. He's a colorful character full of acidic bars with the Wile E. Coyote delivery. It's hard to find another MC in the game with as much energy as this dude. He takes the stage and turns it into a wasteland. His high-pitched squeal is unmistakable, and his lyrics reflect the party lifestyle of a relentlessly noncommercial real one. He can be thoughtful, he can go dumb, but going lame is nothing he knows how to do. He debuted on A-Trak's Fool's Gold and has since collaborated with A$AP Rocky, Schoolboy Q, Purity Ring and more. He's full of flavor, and he's definitely one you can't miss touching the mic at Middlelands.
Follow Danny Brown on Facebook | Twitter | SoundCloud
Fat Tony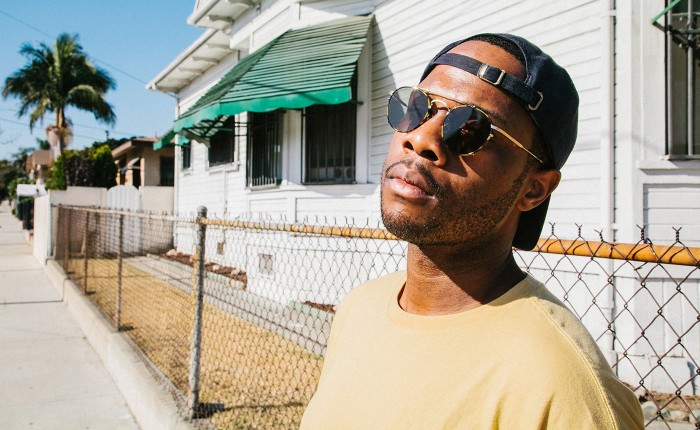 Friday, May 5, 3–4:30 pm, Middlelands Arena
Houston has never been afraid to try new things, and the city's Fat Tony is pushing the envelope on DIY rap. This first-generation Nigerian-American works closely with synthy, experimental producer Tom Cruz, which lends his music a certain retro-future vibe. His delivery is decidedly Southern, though it keeps a unique edge. Fat Tony is a youngin', but he's not a new voice. He's been drummin' and kicking rhymes since he was a young teenager, and his skills are more than enough to rock the rowdy crowds at Middlelands. Hit his set when you're ready for some moody mob music.
Follow Fat Tony on Facebook | Twitter | SoundCloud
Flatbush Zombies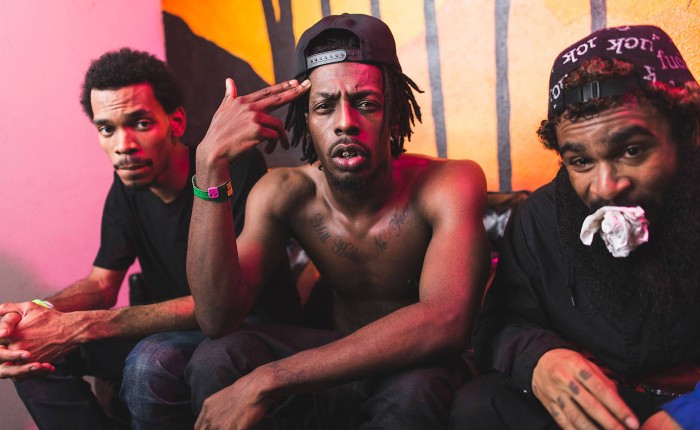 Sunday, May 7, 11:45 pm–1:00 am, Middlelands Arena
Representing the Flatbush area of Brooklyn, Flatbush Zombies bring a haunting cool to hip-hop. They run tight with the Underachievers and Pro Era, and if you know dope rap music, you know that means they're extra cool. They pull influences from anime, psychedelic drugs, and the conscious vibes of the '90s. They're always bumpin' experimental beats that'll kick the hair on the back of your neck through some phat car speakers.
Follow Flatbush Zombies on Facebook | Twitter | SoundCloud
Jurassic 5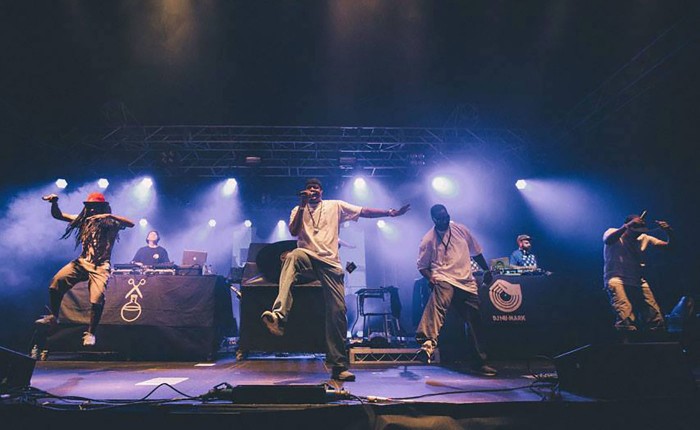 Saturday, May 6, 6:30–7:30 pm, Castle Northwoods
Y'all really shouldn't need much explanation on these dudes, because any hip-hop-head knows Jurassic 5 is dat classic. This is that sweet, thought-provoking, underground sound of the '90s, the style that the best of today's generation are trying to tap into. These L.A. dudes actually come in a six-pack, which includes MCs Marc 7even, Chali 2na, Zaakir, and Akil, plus celebrated producer Cut Chemist and DJ Nu-Mark. This is real groove-ridden rap music, stuff to smoke and get woke to. They've got a style rock kids can vibe to and dance fans will find fascinating. Definitely don't miss your chance to see these legends in the flesh and in the cut.
Follow Jurassic 5 on Facebook | Twitter | SoundCloud
Kaiydo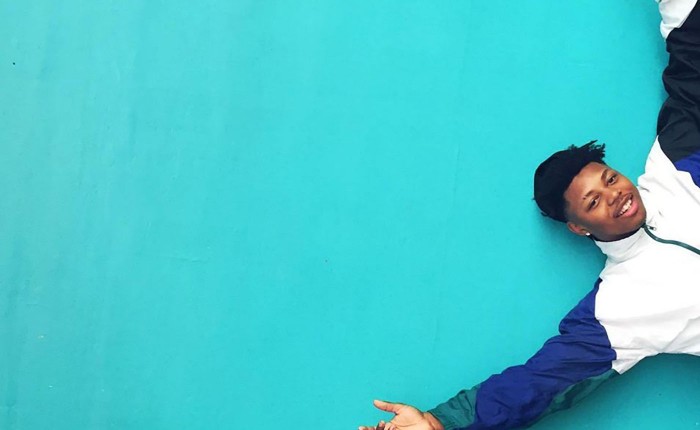 Friday, May 5, 3:30–4:15 pm, Castle Northwoods
This Floridian young stunner is 19 years old, but he flows like a master class graduate. Kaiydo's fun-loving flair bumps beats and rocks mics with a stylish swiftness. His sound is full of bright pastel colors with a slightly retro feel, in that nostalgic, almost childlike sense that acts like Chance and Childish Gambino bring to the table. He can bring it slow and sexy or bouncy and bassy. He's versatile and very hungry, so you know he's going to bring the hype to Middlelands—no napping.
Follow Kaiydo on Facebook | Twitter
Keys N Krates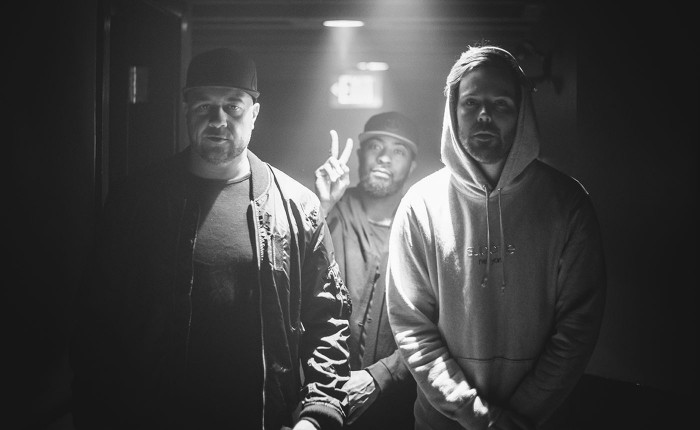 Friday, May 5, 4:35–5:35 pm, Castle Northwoods
They may not be a strictly hip-hop crew, but Keys N Krates bring a flavor to their dance productions that's definitely informed by the urban sound. With roots in sample culture and all the braggy swag one could ask for, Keys N Krates' percussion-forward beats are exactly what your body needs to find that reserve of energy after a full day of dancing. Everyone has rocked to the hit "Dum Dee Dum," and their tracks "Hypnotik," "Keep It 100" with Grandtheft, and "Save Me" with Katy B will have you droppin' that ass with a real swiftness.
Follow Keys N Krates on Facebook | Twitter | SoundCloud
Michael Christmas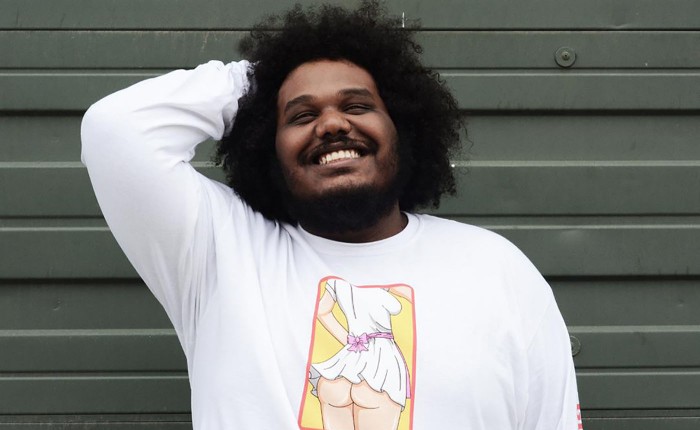 Sunday, May 7, 4–5pm, Middlelands Arena
There was a time when haters refused to accept rap as real music, and Michael Christmas dares to ask Is This Art? It is when the silky-smooth singer and laid-back rapper heats up the stage with introspective, sensual waves. Born and raised in Boston, Christmas recently relocated to Los Angeles, where his grind multiplied to monster proportions. Definitely check out his 2015 album What a Weird Day, and vibe out to the single "Not the Only One." It's overflowing with vibes that'll turn his set into one of the best catches of the festival.
Follow Michael Christmas on Facebook | Twitter | SoundCloud
Pouya
Friday, May 5, 8:30–9:30 pm, Middlelands Arena
Miami is in the motherfreaking house, and for those who don't know, the Magic City's rap scene is real murky and murderous. Miami is a sunny place for shady people, and its rap music reflects the shadowy inner workings of the less-than-South-Beachy, shimmery side. Pouya is one of the favorites in the scene. His beats are always dark and banging, and his flow is fast and furious. He's got an easy-going edge to his voice, even as he spits hot fire on the mic. He's collaborated with Getter, which shows you how hard he's capable of going. He talks straight and puts fakes out on the street. Come to his set to hear some serious trap treats.
Follow Pouya on Facebook | Twitter | SoundCloud
Rae Sremmurd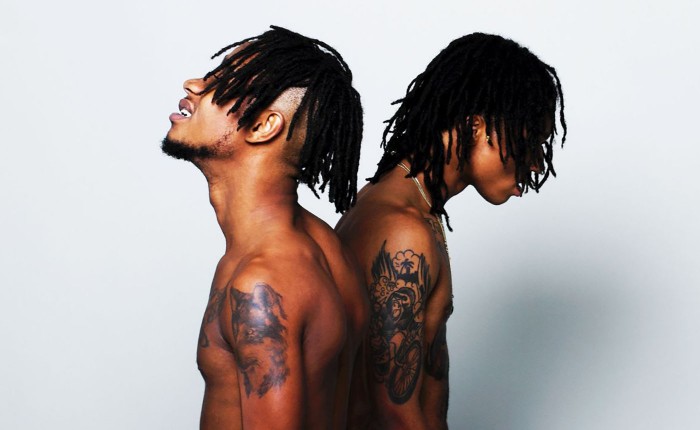 Sunday, May 7, 7:35–8:35 pm, Castle Northwoods
These dudes had a #1 Billboard chart single. You know you and your homies love hitting the club and getting low to "Black Beatles," "No Type," "No Flex Zone" and "This Could Be Us." The dance music community has embraced the young MCs from Tupelo, MS, in a really special way. The duo drops the kind of hits that worm their way into trap sets, dubstep mixes, and even big-room house vibes. Signed to EarDrummers (Rae Sremmurd is Ear Drummers spelled backward), the label owned by mega producer Mike Will Made It, these two gnarly dudes will leave the stage a pile of ash. If there's one twosome who's mastered the turn-up, it's these guys.
Follow Rae Sremmurd on Facebook | Twitter | SoundCloud
Rich Chigga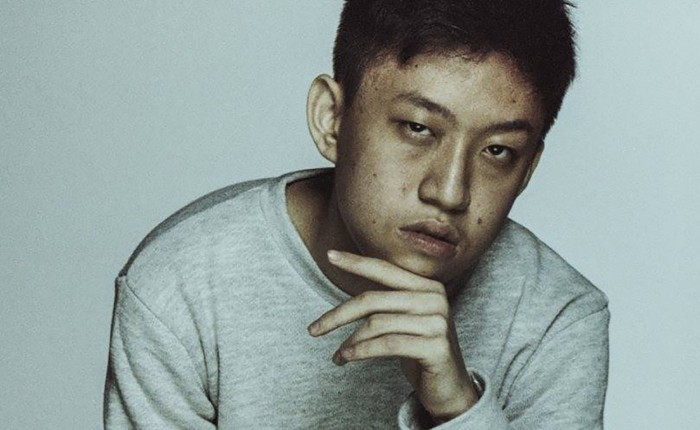 Saturday, May 6, 4:15–5:00 pm, Castle Northwoods
Never has a dude in a pink Polo and a fanny pack ever looked harder than Rich Chigga. He's got a slick, deep tone that makes you think, "He must be very serious," even as his look says, "What could ever be serious about this?" A playful attitude is always #1; he then backs it with rap-along lyrics and sick flows, dripping swag over tinny beats that get booties doing the circle. This is the subtle party turn-up for leaned-out gangster good times. This is some darkly comedic, smart man's weirdness, and you've got to experience it for yourself.
Follow Rich Chigga on Facebook | Twitter | SoundCloud
The first-ever Middlelands takes place Friday, May 5, through Sunday, May 7, at the Texas Renaissance Festival Fair Grounds in Todd Mission, TX. For more information, visit the official website.
Kat Bein spits hot fire on Word. Follow her on Twitter.
Follow Middlelands on Facebook | Twitter | Instagram
---
Share
---
Tags