Overview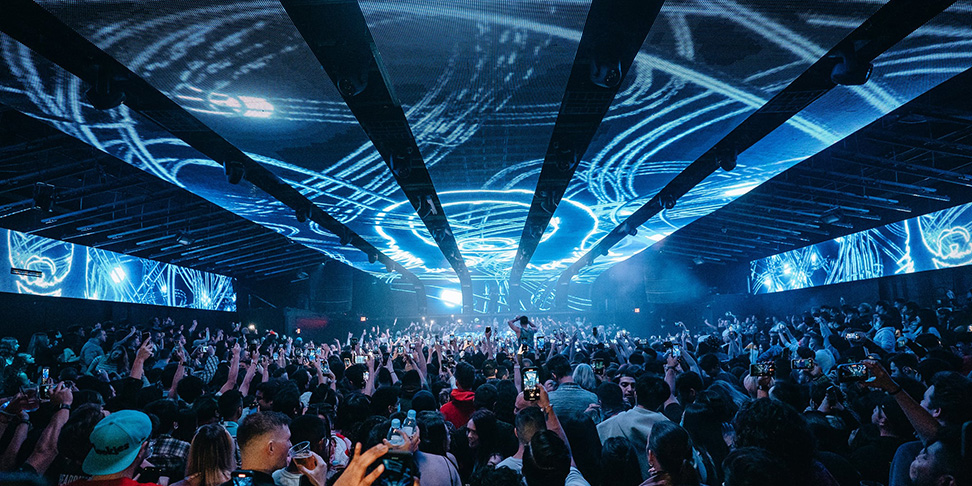 6021 Hollywood Blvd.
Los Angeles, CA 90028
Located on Hollywood Blvd, Academy LA is a seasoned Los Angeles venue with a massive warehouse-sized main room, plus a loft, front room, and outdoor patio.
Formerly the Vanguard, then Create Nightclub, Insomniac's history with this legendary space extends back decades. For its relaunch as Academy LA in January 2018, the venue underwent extensive production improvements including its now-signature overhead curved LED screens. Academy's outdoor patio was also the home for the creation of the Day Trip brand featuring Sunday summer daytime parties and the best in house music.
In the 2022 annual DJ Mag poll of top clubs, Academy LA ranked #36 in the world.
---
Follow