What Comes Next for Martin Garrix: "Right Now I'm in a Totally Different Phase"
Dutch DJ/producer Martin Garrix is one of the youngest ever to have stormed the festival mainstages, though he's undergone a serious overhaul to his career in recent months—including a high-profile split from Spinnin' Records and the recent launch of his own STMPD RCRDS label, indicating he'll be pursuing some interesting new directions.
Garrix launched his new imprint at the recent Winter Music Conference in Miami, and while he was there, he spoke to YourEDM about the big plans he's got coming up for the rest of the year.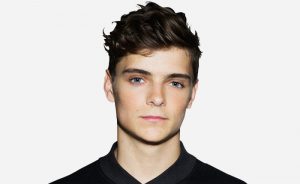 "Right now I'm in a totally different phase. I just started my new label," Garrix told YourEDM. "I've been making weird hip-hop kind of stuff, trap kind of stuff, and 118-BPM music. I don't even know what to call it at this point. Now with my new label, I can do whatever I want."
Garrix says his gargantuan success so far has afforded him the luxury of creative freedom, and he says to expect the unexpected with his new STMPD label.
"It can have rappers and hip-hop to indie pop, trap music to electronic house music. It can be everything. I'm 19 years old, and I don't need to make any more money. What I really want to do with the label is to make a platform for other artists and boost new talent into the world."
Garrix also spoke on the process of the album that he's indicated will be released later in the year, confirming that he has "25 to 30 songs right now" that he'll whittle down to the best 13.
"I really want to put the album out soon. Definitely this year. And I'm going to premiere a new alias tonight. It's going to be fun, and I'm really excited to show the world tonight."
The other insight gleaned from the YourEDM chat is that the new AREA21 is actually a Garrix alias. The new single "Spaceships" is available now to download, and you can also listen to a preview on SoundCloud above.
Follow Martin Garrix on Facebook | Twitter
---
Share
---
Tags
---
You might also like