Two More Artists Are Exiting the Spinnin' Stable
When Dutch prodigy Martin Garrix announced last year he'd be separating from the goliath Spinnin' Records label, it wasn't exactly an amicable split, with his departure resulting in legal action and an associated war of words that spilled over into 2016. This week, two more artists announced they would be leaving the label, and while the circumstances haven't been as publicly bitter this time around, there have been similar suggestions of creative tensions.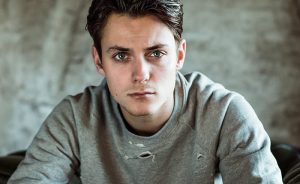 "I'd like to inform all of my fans and followers that I won't continue my deal with Spinnin' Records and their management company MusicAllStars MGMT," Dutch DJ/producer Julian Jordan announced in a Facebook post, confirming there had been tensions prior to the departure. "The last few months we've been trying to sign a new agreement with Spinnin' Records but unfortunately we couldn't agree on a new deal. The last couple of weeks we have build a new Julian Jordan team which gives me more freedom than before."
Jordan confirmed that his next single will be dropping on Hardwell's Revealed Recordings label, and promised he's got a whole bunch of other new music in the pipeline. However, it was only a matter of hours before another artist jumped ship, with Denmark's Mike Hawkins going public with news of his own departure.
"Continuing on what I announced last week, I would like to inform fans, followers, friends and other supporters that Spinnin' Records and I have mutually agreed to end our deal," Hawkins said on Facebook. "Following two very exciting and fruitful years for me, it has been a keystone for my personal aspirations that I pursue wider and different creative paths in my music."
However, Hawkins was more careful in how he painted his exit from the label, depicting it as an amicable decision based on his wanting to pursue a different musical direction. "I have worked hard on several new records the past half year, and both parties have agreed that going forward we are perhaps not the right match for each other in terms of style and vision."
Follow Julian Jordan on Facebook | Twitter
Follow Mike Hawkins on Facebook | Twitter
---
Share
---
Tags
---
You might also like