The Electric Forest 2018 Wish Machine Program Is Spreading Positivity Beyond the Forest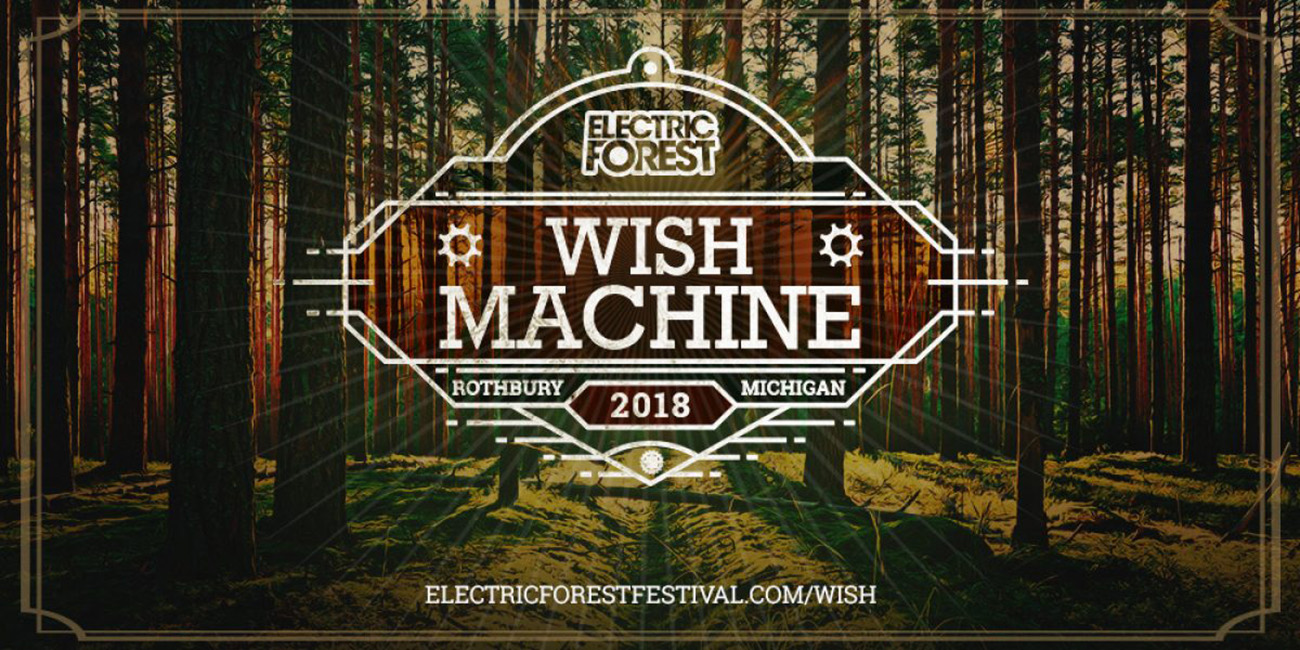 This year, Electric Forest is spreading happiness and positive vibes via the newly launched Wish Machine program, a brand-new fan participation initiative that encourages the Forest Family to share positivity in their everyday lives by venturing out into the world and spreading positive action and good deeds. Started this past December, the Wish Machine has already collected more than 5,000 wishes, both big and small. Electric Forest is now granting some of the Wish Machine wishes each Wednesday until the festival, which returns to Double JJ Resort in Rothbury, MI, for two weekends: June 21–24 (weekend one) and June 28–July 1 (weekend two).
Electric Forest 2018 wristbands and lodging packages for both weekends are available now.
The Wish Machine initiative calls upon everyday heroes to be the change they wish to see in the world, asking fans to submit their Forest Dreams along with what they're willing to do to have their wish granted. Wish Machine has since sparked inspiration across the globe, from local communities in Michigan to places as far as Tanzania and Cambodia, with pledges including: raising money and awareness for mental health, rare diseases, and sustainable efforts; donating clothing, personal items, and funds to charity drives and disaster cleanup efforts; volunteering time and resources to local humane societies, hospitals, and homeless shelters; and much more.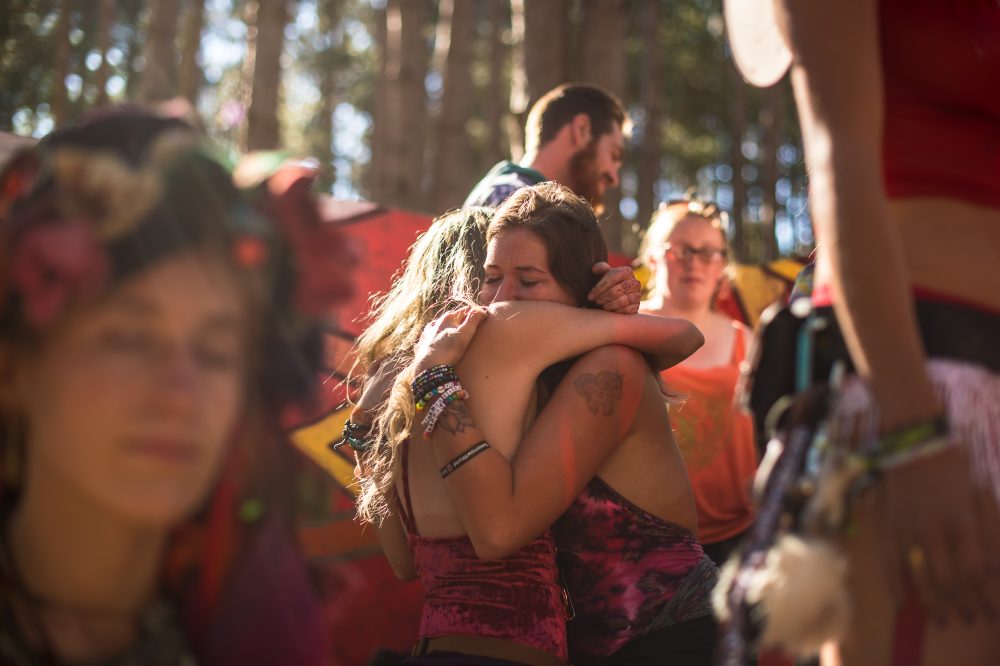 The first wish, granted back in March, went to Angela from Detroit, Michigan, a Forest Family member and military veteran who explained her plan to resign from her role at Veteran Affairs so she could dedicate herself to developing more creative and collaborative healing and growth opportunities for veterans. Specifically, Angela wished for the opportunity to reimagine and evolve EF's Electric Forces program, inviting veterans who struggle with post-traumatic stress disorder (PTSD) to more fully integrate into the festival landscape, bringing specific military experiences to a wide variety of operations at the festival. Read more about Angela's wish and vision at Electric Forest 2018.
Other granted Wish Machine wishes include: the Burritos & Beats project, which saw Forest Family member Aidan distribute 60 burritos and 60 MP3 players (loaded with a thoughtfully curated playlist) to people without access to music around the San Francisco Bay Area; and the Glitch Mob Surprise 6 in the Forest Loyalty Party, which sees the trio performing exclusive 6 in the Forest Loyalty Party sets during both weekends of Electric Forest 2018.
Wish Machine is part of Electric Forest's ambitious Plug In program, an immersive initiative that aims to deepen the community and connection with Electric Forest via creative opportunities like contests, artistic projects, and more.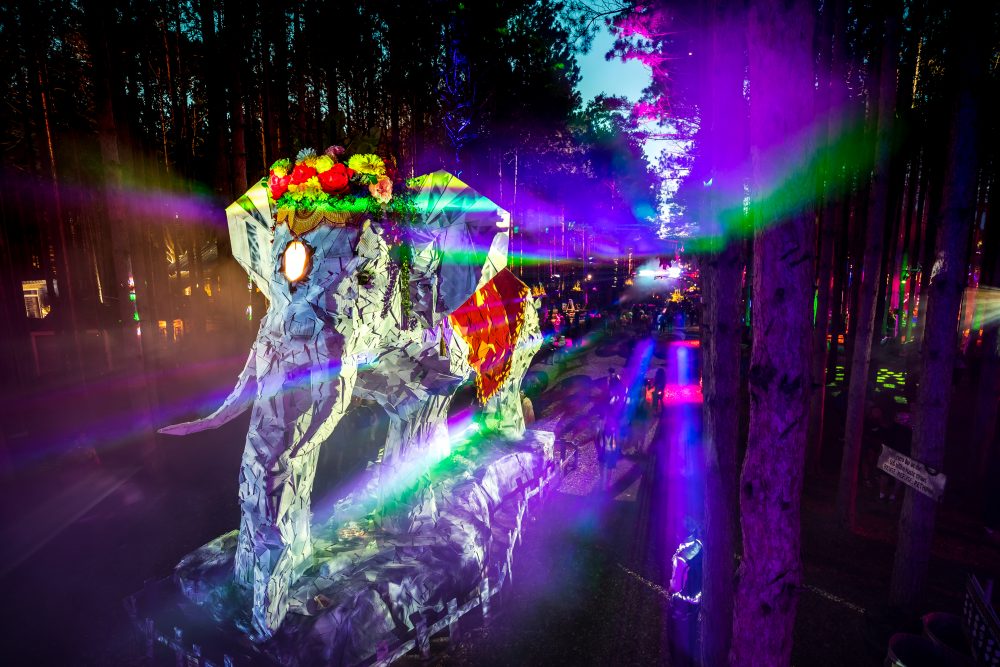 Learn more about the Electric Forest Wish Machine initiative, read about the wishes already granted, and stay tuned throughout the year to watch as more wishes come true!
Learn about all of the Electric Forest Plug In program opportunities available.
Electric Forest 2018 takes place June 21–24 (weekend one) and June 28–July 1 (weekend two) at Double JJ Resort in Rothbury, MI. Wristbands and lodging packages for both weekends are available now. For more information, visit the official website.
Electric Forest is produced by Madison House Presents and Insomniac.
Follow Electric Forest on Facebook | Twitter | Instagram | YouTube
Follow Insomniac Events on Facebook | Twitter | Instagram | SoundCloud | YouTube | Spotify
---
Share
---
Tags
---
You might also like