The Beginner's Guide to EDC Las Vegas
"Are you okay?" I heard a soft voice ask.
I was hopelessly lost. It was my first electronic music show, and my best friend had abandoned me, having drunkenly run off into the crowd, giggling madly. I was lost in a sea of strangers, alone with no phone, wallet, or friends to help, and was over 40 miles away from home with no car. It was just too much. I went into the bathroom to have a good cry, feeling totally overwhelmed, only to realize that someone was speaking to me.
Many someones, in fact. I looked up to see a sea of glittery, smiling faces looking down at me, their heads turned in concern, and mumbled something about having lost my friend.
"Aww, that's okay, sweetie!" they yelled out in synchronicity. "We'll be your new friends! Don't you worry, honey, we'll take care of you."
And without so much as an introduction or another word, this group of perfect strangers reached out and wrapped me inside a long hug—a gesture that I would never, ever forget.
Since that fateful day back in 2010, I've been completely fascinated with the big, beautiful world of dance music. Who are these magical girls running around with glittery hair and wings? Why are those guys dressed like Finn and Jake from Adventure Time, and ermahgerd, what are they doing with their hands?! The costume, the lights, the boldly pounding bass—each little thing is still as intoxicating to me now as it was back then, a love affair that's only got wilder with time.
Thankfully, time's been on my side, allowing me to rack up years of valuable festival experiences so that I've never had to go through that devastating panic I felt my first time around. And because I want to be there for all of those first-timers out there, I present to you my official "Beginner's Guide to EDC Las Vegas" all its glory. Use it well, and I hope your first experience is in every way as magical as you dream it will be.
Educate Yourself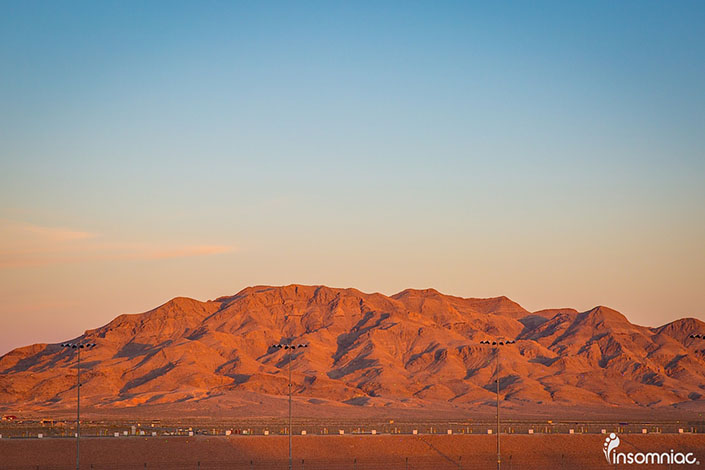 Familiarize yourself with festival policies so you know what not to bring into the festival. It's important to know what you should bring along for the ride, too. Good staple items include sunscreen, the ever-magical thing we call ChapStick (sealed), hats, shades—basically anything that'll help you in the war against the Nevada heat.
Book Your Hotel in Advance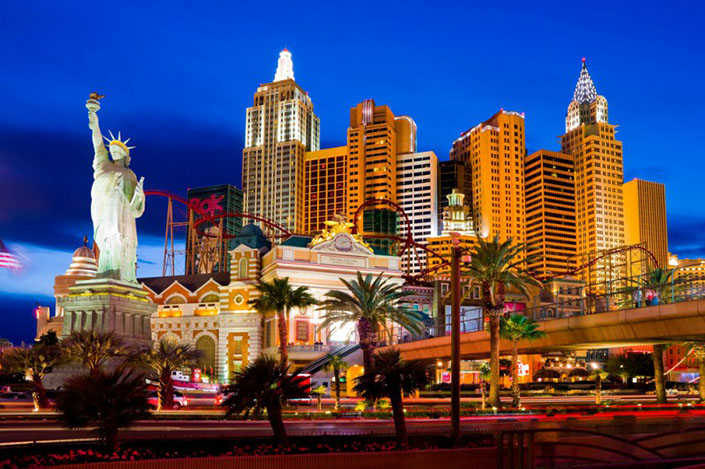 After-parties are fine and dandy, but unless you've made arrangements ahead of time, you may find yourself sleeping on the floor. Check out nearby hotels in advance to try and get a feel for where you'll end up crashing (and possibly partying the night away anyway). You can also take a look at Insomniac's official hotel offerings.
Know Your Transportation Options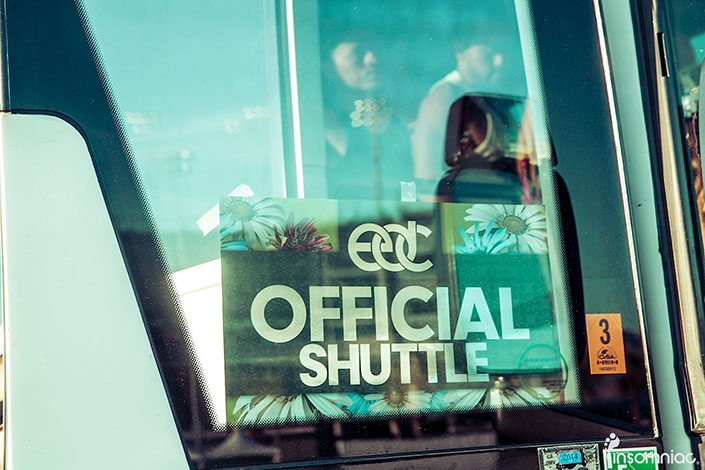 Whether you're going by shuttle, carpool or private coach, there's a whole world of options to explore. Be sure to familiarize yourself with each to figure out what's best for you and your party. The official EDC Las Vegas shuttles are available from a wide range of locations, or you can always catch a party bus over if that's your thing. If you choose to make the drive over, you can download snazzy apps on your phone, like Find My Car Smarter or iCarPark, to help you remember where you parked.
Wear Comfortable Clothing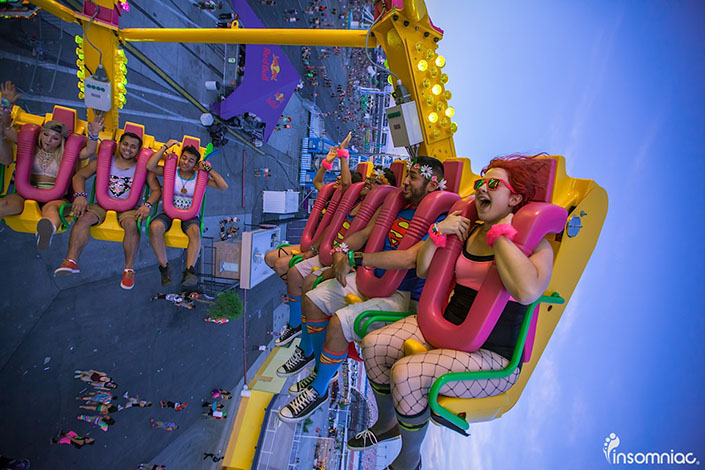 While gorgeous costumes, headdresses and crazy fur booties are to be expected, there's nothing worse than heading back to the hotel at the end of the day with sore, achy feet. Wear something that's equal parts gorgeous and comfy so you don't miss out on all the fun. If you can't find comfy enough shoes, remember that gel insoles are definitely your friend. You can check out Insomniac's gorgeous Pinterest for inspiration, or even head over to boards like this for ideas on how to make your own rockin' costume.
Keep Hydrated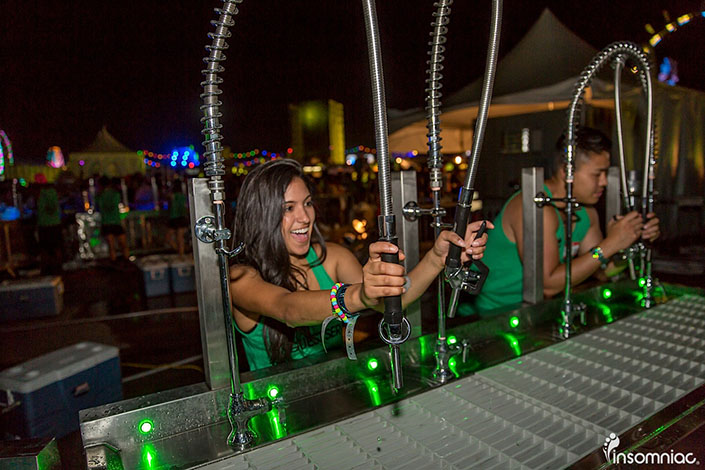 Dehydration can be serious business, especially when you're dancing out in the middle of the Nevada desert. It's a good idea to bring either an (empty) CamelBak or (empty) Insomniac water bottle. You can also snag a water bottle inside and fill it up at one of the many free water stations.
Stay Safe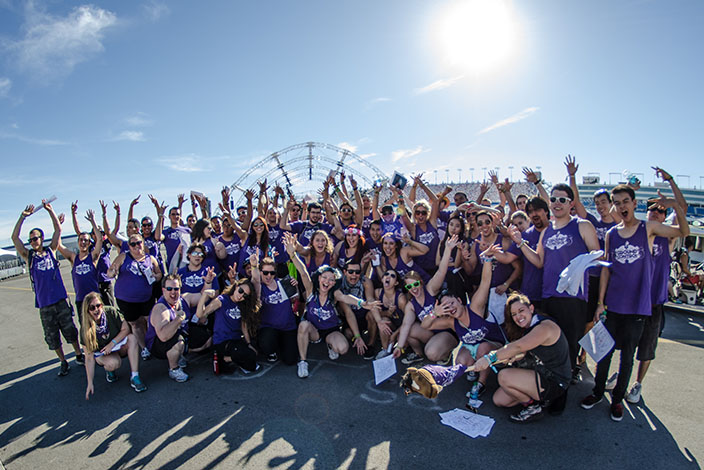 While the temptation to dance until you drop may be irresistible, it's important to keep an eye out: If someone looks sick or seems to be in distress, don't hesitate to get them to the nearest medical tent or Ground Control for help. Safety crews like Ground Control are trained to be there for you no matter what, no questions asked.
Familiarize Yourself With Your Surroundings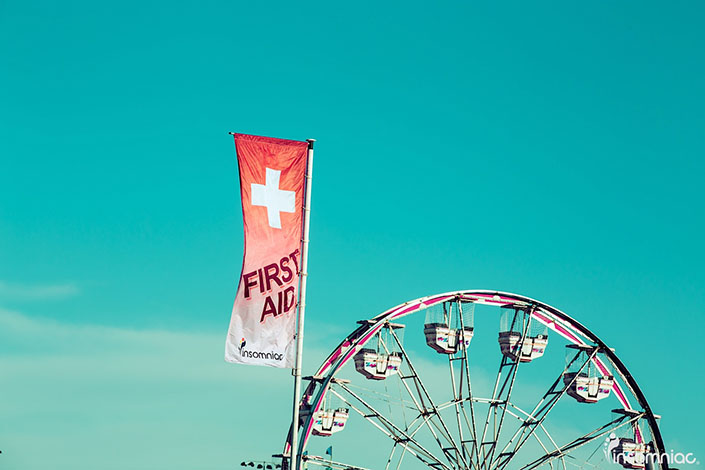 There's a whole slew of fabulous amenities available, so familiarize yourself with the festival map to know where to find ATMs, food, charging stations, lockers and more. You can also download the Insomniac app to have the map, set times and other helpful goodies always on hand.
Establish Your Meet-up Spot Early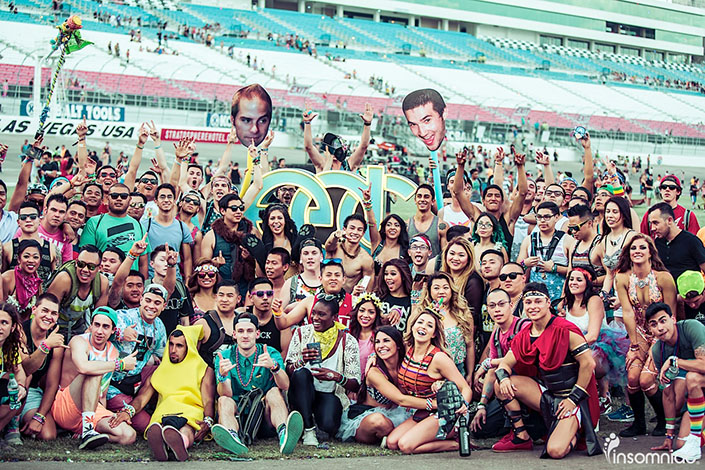 Be wary of trying to meet people at the Daisy—it changes locations all night, so it's not exactly an ideal location. Choose a fixed place and time to meet your friends so you're not wandering around aimlessly, or send a Snapchat of your location to reconnect with missing members of your party.
Don't Miss out on Vegas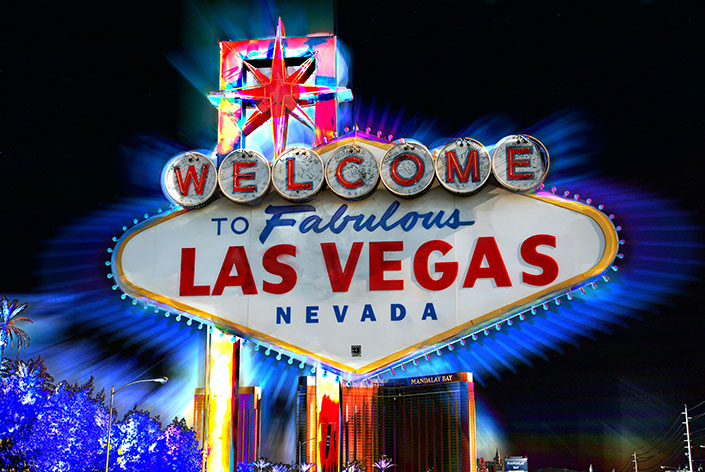 There's a whole other world out there, and it's yours for the exploring. Drink in the Vegas life, and check out some epic after-parties to help keep the fun going. You can start by checking out the official EDC Week offerings to get in on all the awesomeness.
Take Care of Yourself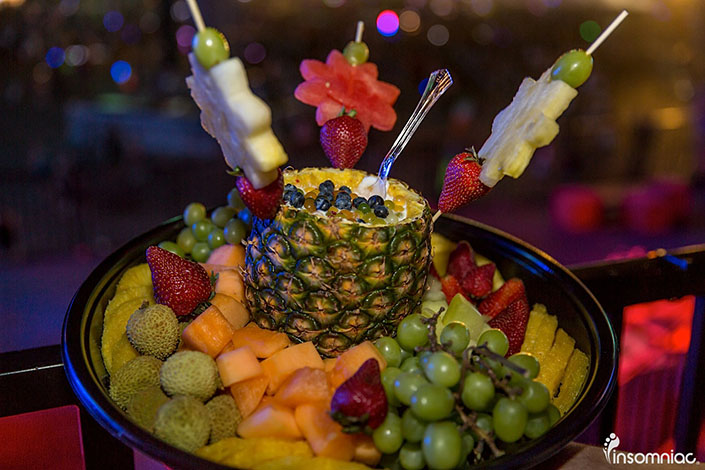 We know the temptation to party on (duuuuude!) all weekend long is strong, but do your body a favor and treat it well. Sleep regularly (well, as much as you can), eat well, slap on some sunscreen, and maybe even throw some vitamin C in the mix. You'll thank yourself later.
Catch EDC vet Janelle on Twitter, Pinterest and Instagram
Follow EDC Las Vegas on Facebook | Twitter | Instagram
---
Share
---
Tags
---
You might also like