Techno Mainstay Dave Clarke Is Recovering From a Car Accident After Serbia's Exit Festival
Over the weekend, UK DJ/producer Dave Clarke was involved in a serious car accident during his return from performing at Serbia's long-running Exit Festival.
"I was snoozing in the back of the car to wake up being launched into the air, hitting a lamp post, and landing on the other side of the dual carriageway. Luckily we didn't hit another car," Clarke announced via a post on his personal Facebook account this morning.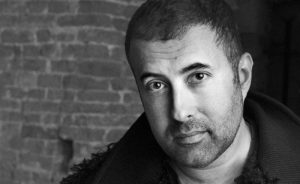 Clarke hitched a ride to Belgrade airport so he wouldn't miss his flight home to Amsterdam. However, he was checked out by local doctors after landing and did indeed require medical attention.
"So far so good. But I am in a lot of pain in my neck, back, chest and arms. I dread the next few days/weeks. Really angry too, livid, perhaps that is good, weeks ahead of back specialists but I am alive."
Expect an announcement shortly regarding the impact on Clarke's tour plans over the summer.
Follow Dave Clarke on Facebook | Twitter
---
Share
---
Tags
---
You might also like