Sasha Shares His Insights on Studio Collaborations: "Make Sure the Chemistry Is Right"
All the attention is on UK veteran Sasha at the moment, due both to the news that he is reviving his iconic partnership with fellow stalwart John Digweed, as well as the release this month of his Scene Delete album for Late Night Tales, a lauded 21-track effort that explores ambient platitudes beyond the dancefloor.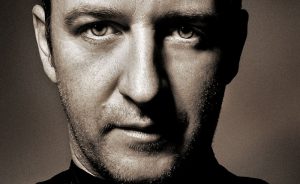 Sasha has also been a noted studio collaborator throughout his 20-year history as a producer, often assembling collectives of like-minded artists when working on albums like his revered Involver series. This week, he shared his insights on the process of collaboration.
"There's a lot of trial and error, but a lot of it is chemistry," Sasha said in an editorial for XLR8R.
"You have frustrating days in the studio. They're not getting what you're trying to say about a piece of music, or they've changed it in a way that you didn't like… When it's right, you end up having a long relationship, so you learn how to put up with each other's foibles. Everyone on our team has certain idiosyncrasies… it's really fun, like being part of a band."
Sasha also advises treading carefully in the early days of a new studio relationship and testing the waters with some remote producing via email before diving into a serious project together.
"I made a mistake once where I booked myself four days in the studio with somebody that I'd never worked with before, because I was very excited about working with them. After the first couple of hours, I realised it was not going to be a very easy day… We just weren't connecting musically or technically, and the track we were working on sounded like shit."
He also stresses seemingly mundane details as critically important, like ensuring you're all using the same software and getting a good workflow nailed down. Above all, though, Sasha emphasizes having a thick skin when working as part of a team.
"You have to be open to ideas, and you have to let people express themselves… You have to be open to accepting the team's opinion, and it might not always be where your head's at."
Read the full editorial from Sasha over at XLR8R.
Follow Sasha on Facebook | Twitter
---
Share
---
Tags
---
You might also like