Riva Starr Unveils New Album 'Definition of Sound' for March
Italian DJ/producer Riva Starr is known for his distinct, often quirky and groove-driven approach to house music, effortlessly imbuing his records with an extra dash of personality. He's showcased this twice before on artist albums, and he's just announced he'll be back for a third turn with the news that Definition of Sound will be released on US legend Green Velvet's Cajual Records label in March.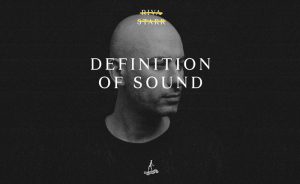 "Starting from the title, I decided to give a clear idea of where my sound is at the moment, as being eclectic can sometimes cause confusion in terms of identifying my sound. This album is to tell everyone what I stand for and what my sound is," Riva Starr says, confirming Definition of Sound will be an album that has the dancefloor in mind and will be shaped like an actual DJ set.
"With this album, there's definitely a more clubby approach than my last," Riva says. "[Previous album] Hand in Hand was more of a collection of tracks with a big 'indie' influence, but with this one I've decided to stick to my club sound and go hard on that!"
The club-ready focus stretches over to the cast of collaborators he's chosen to work with on the album, which includes label boss Green Velvet, acid house innovator DJ Pierre, and Chicago house specialist Gene Farris, alongside vocal contributions from the likes of soul diva Dajae.
Riva Starr's Definition of Sound will be released on Cajual Records on March 11. Check out the track list below, and listen to a special album teaser for an idea of what to expect.



TRACKLIST
01. Riva Starr ft. Dajae "In the Midnight Hour"
02. Riva Starr "Can You Feel Sunshine"
03. Riva Starr ft. Green Velvet "You're Beating"
04. Riva Starr "Without You"
05. Riva Starr "Superfly"
06. Riva Starr "Count on Me"
07. Riva Starr "I Can See the Light"
08. Riva Starr "I Believe in You"
09. Riva Starr ft. Dajae "The Loft"
10. Riva Starr ft. DJ Pierre "Acid Train"
11. Riva Starr & Gene Farris "After Dark (Is When We Move)"

Follow Riva Starr on Facebook | Twitter
---
Share
---
Tags
---
You might also like