Riva Starr on How DJing Is Critical for Club Producers: "Testing New Music In the Club Is Essential"
Italy's Riva Starr returned last month with his third album, Definition of Sound, which was released on US legend Green Velvet's Cajual Records label, an effort the DJ/producer made clear from the outset he'd fashioned expressly for the clubs, featuring a number of collaborations with dancefloor veterans like DJ Pierre, Gene Farris, and Green Velvet himself.
With the album out now, and naturally featuring heavily in his DJ sets, Riva Starr has spoken out on his belief that producing club music and DJing need to always go hand in hand.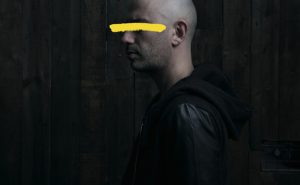 "It's crucial, I'd say," he told Ibiza Voice this week. "Testing new music in the club is essential to get the best possible product. I think that generally a club producer is not 100% complete if he's not a DJ as well. That's not true for the opposite; you can easily be a great DJ without necessarily being a club music producer."
Riva Starr says the crowd response from the records has been "amazing," as would have been hoped from an album packed full of desired dancefloor bangers. He also spoke about his studio collaboration with Green Velvet.
"It's always a pleasure to collaborate with Curtis [Alan Jones, aka Green Velvet], as you always end up learning a lot of things from the experience. We did some stuff in the past, and I can tell you that every time, I'm amazed on how talented the man is!"
Riva Starr's Definition of Sound is out now on Cajual Records. Read the full interview on Ibiza Voice, and listen above for a preview of some of the bigger tracks on the album.
Follow Riva Starr on Facebook | Twitter
---
Share
---
Tags
---
You might also like